Trump Battles With CDC Over School Lunches As He Urges Schools To Reopen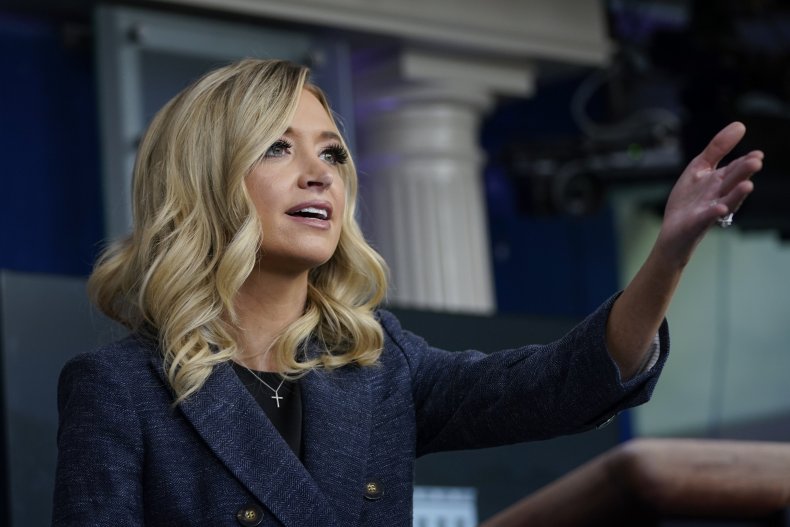 One of the reasons President Donald Trump lashed out at federal guidelines for reopening schools Tuesday is because it urges all kids to bring lunch from home, Press Secretary Kayleigh McEnany told reporters Wednesday.
"There are 22 million children in this country who depend on these meals, who depend on nutrition in schools," McEnany said, when pressed for an example of why Trump earlier in the day warned he'd be meeting with Centers for Disease Control and Prevention officials about the guides they issued.
Trump tweeted earlier in the day that he disagreed with the CDC and "their very tough & expensive guidelines for opening schools."
"While they want them open, they are asking schools to do very impractical things. I will be meeting with them!!!" he wrote.
The CDC proposal McEnany pointed to reads: "Have children bring their own meals as feasible, or serve individually plated meals in classrooms instead of in a communal dining hall or cafeteria, while ensuring the safety of children with food."
Previous guidance from the CDC included a recommendation to provide pre-packaged, grab-and-go meals for students.
The Trump administration was slammed last year for a planned rollback of food stamps that would have ended free school meals for thousands of low-income students.
Vice President Mike Pence told reporters after a meeting with the Coronavirus Task Force on Wednesday that the CDC would update its guidance, but he didn't elaborate on what the changes might be.
"We just don't want the guidance to be too tough," Pence said during a news briefing. "That's the reason why, next week, CDC is going to be issuing a new set of tools, five different documents that will be giving even more clarity on the guidance going forward."
Appearing alongside Pence, CDC director Robert Redfield told reporters the purpose of the guidelines wasn't mean to "be a reason for schools not to open."
Trump has set out on a march to reopen schools this fall. He and first lady Melania Trump held a discussion with parents, teachers and other schools officials on Tuesday to promote the reopening plans.
He also tweeted Wednesday that schools in other countries are reopening, so they should in the U.S. as well.
"May cut off funding if not open!" he warned.
The federal government provides grants to schools to help them serve low-income students and students with special needs, but the bulk of education funding comes at the state and local levels.
Pence said the funding tweet was suggesting how new incentives would be doled out in future stimulus packages.
"As we work with Congress on the next round of state support, we're going to be looking for ways to give states a strong incentive and encouragement to get kids back to school," he said.
The president hasn't taken direct questions from reporters in two weeks, but McEnany said his funding tweet was meant to express his view that money should follow the students.
"It should be there for children who are going to school," she said.