Bernie Sanders Is Just as Bad as Donald Trump, Former British PM Tony Blair Suggests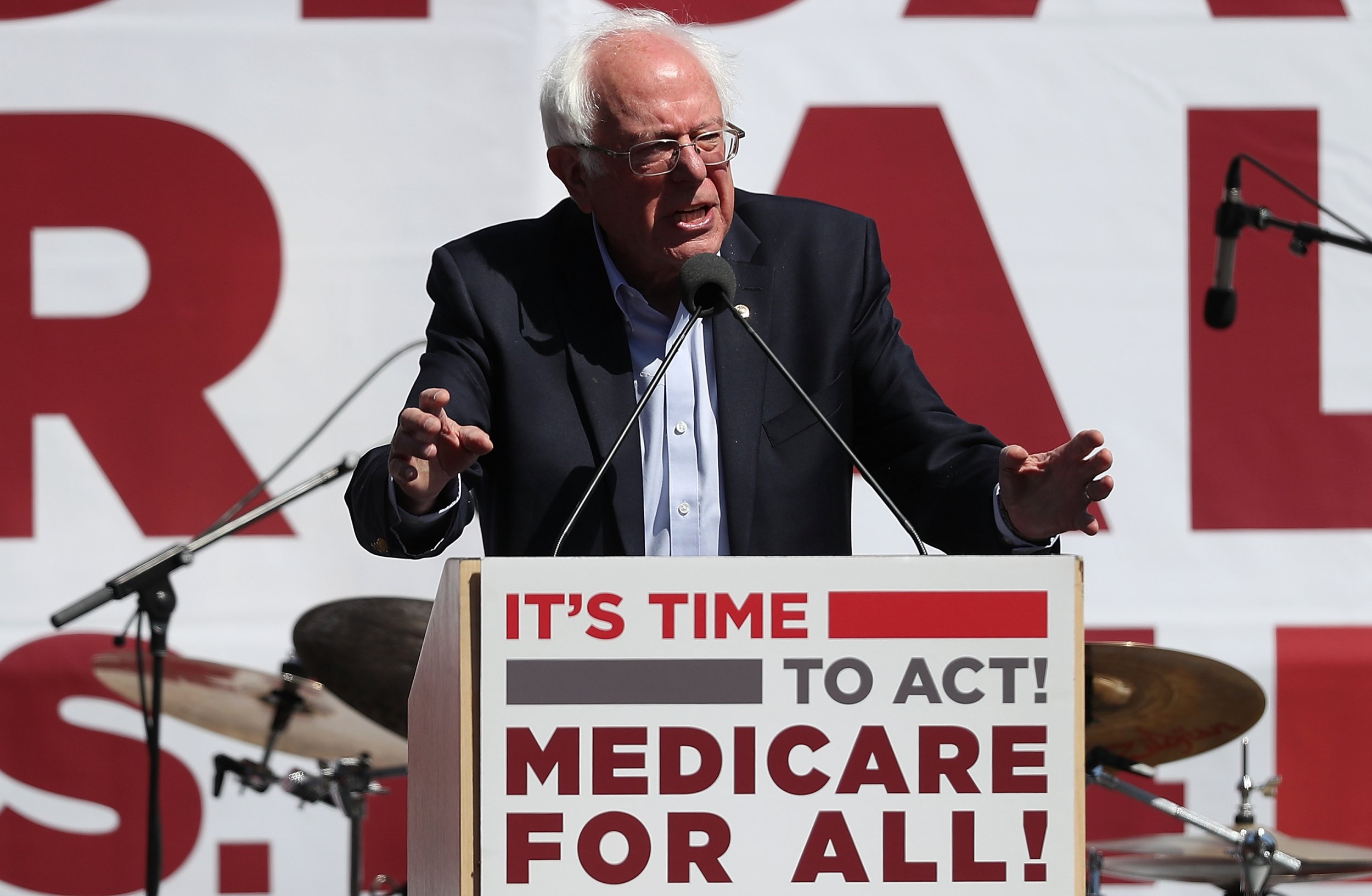 Former British Prime Minister Tony Blair has said that the policies of progressive favorite Bernie Sanders are just as unhelpful as those espoused by President Donald Trump. In an interview with Politico released Monday, Blair, who led Britain from 1997 until stepping down in 2007, spoke of the need for Democrats to work with, rather than simply oppose, the historically unpopular Republican president. And he stressed that the liberal ideas of independent Senator Sanders were not an effective way to respond.
Related: Bernie Sanders is more popular than Hillary Clinton, but America doesn't want either to run again
"It's a populism of the left in the same way that the populism of the right doesn't really provide an answer," he said. "I think that populism of the left doesn't really provide an answer, either.
Blair's comments represent his latest excoriation of the left since the emergence of Sanders during last year's election mirrored the rise of Jeremy Corbyn across the Atlantic to lead the Labour Party that Blair steered to three election victories.
"You can go for what are very good-sounding things like, we're going to abolish tuition fees, or we're going to give you this for free, or that for free," Blair, a renowned centrist who supported long-time friend Hillary Clinton in the 2016 election, said of the type of policies espoused by Corbyn and Sanders.
"Okay, so that's one way you can go, and it definitely, in today's world, and in particular, in the absence of a vigorous change-making center, that's very attractive. But I don't think it's [the] answer, and I'm not sure it would win an election. Maybe it would, but even if it did, it would worry me. Because in the end, I think a lot of these solutions aren't really progressive."
Despite losing out on the Democratic nomination to Clinton last year, Sanders's role within the party has grown substantially as it attempts to forge a path in the age of Trump. The Vermont senator has regularly been polled as the most popular politician in the United States and has not ruled out making a second run for the White House in 2020.
But he has also been criticized by more moderate Democrats, most recently over his introduction of a Medicare-for-All bill at a time when the party is trying to oppose Republican efforts to repeal and replace Obamacare.
Blair did reserve at least a few kind words for Sanders, saying that he had "an admiration for their ability to generate that enthusiasm, particularly among young people."
But, in general, not for the first time, Blair's tone when discussing Trump was notably softer than when offering up his views on those most intensely opposing him. In May, Blair said that Trump had a point in his regular outspoken complaints about the media's treatment of him.
Talking with Politico, Blair said it's "too important just to go out in flat-out opposition. Where it's possible to work with someone, even if you disagree with them, do it."
And Blair even reserved praise for the Trump administration when it comes to the Middle East, the area where Blair has been most involved since leaving office and on which he has received the most criticism following his support for President George W. Bush in the 2003 invasion of Iraq.
"In the Middle East, I think putting greater American emphasis on that has actually been helpful," he said.
And on the question of bringing peace to the Middle East, something Trump has boasted that he could accomplish, Blair thinks that there is a genuine chance of the president pulling it off.
"I do think there's a big opportunity there, and I think that the White House understands that," he said.