'Make Gospel Great Again': Billboard Featuring Trump and Bible Passage Taken Down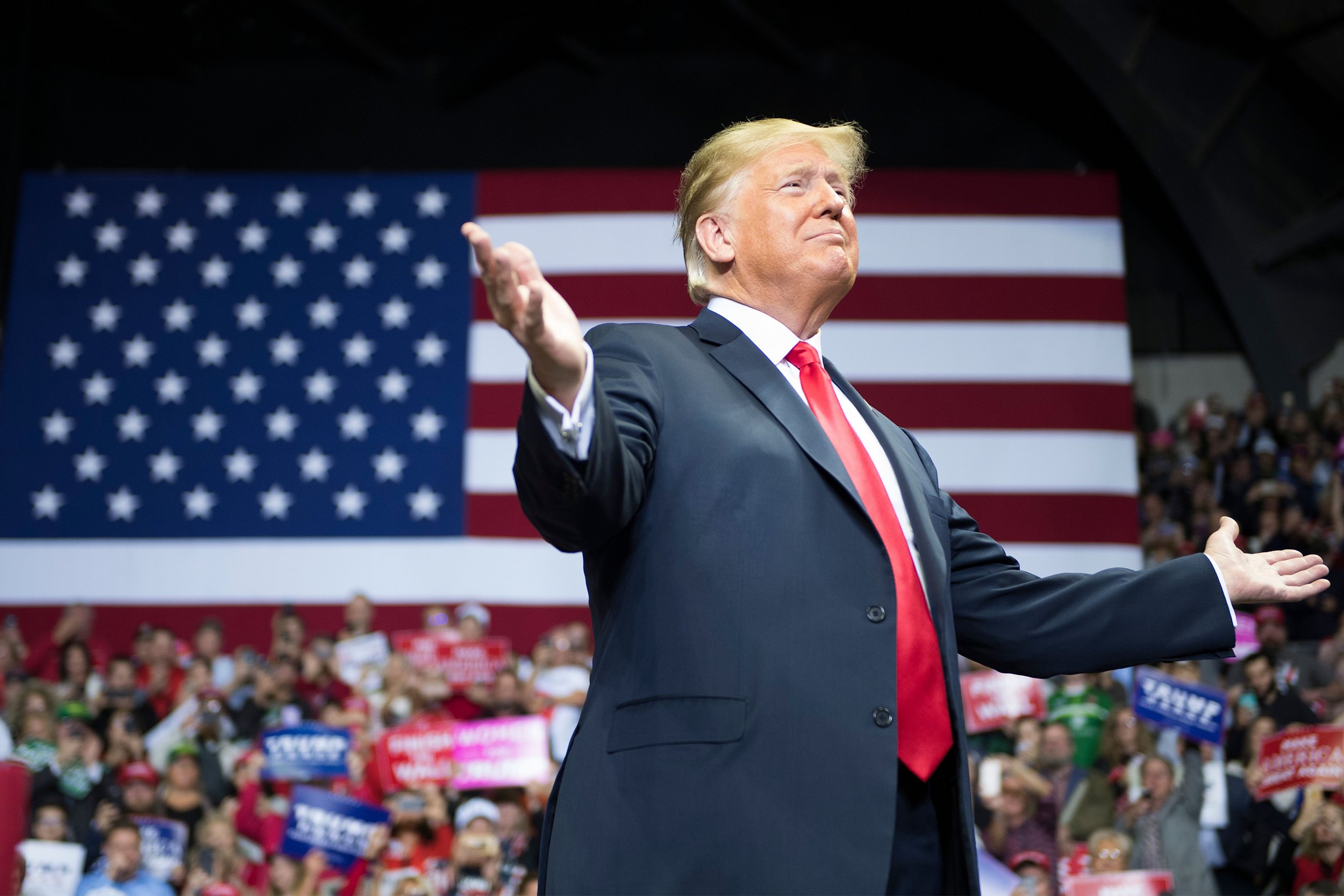 A billboard featuring President Donald Trump and a passage from the Bible was taken down after the media company that owns the space deemed it violated their requirements for political ads.
The electronic billboard, which was erected on the side of Interstate 170 near St. Charles Rock Road in St. Louis County, Missouri, featured a photo of Trump making an impassioned statement. Along the bottom of the ad was a red banner with text written in white that read, "The word became flesh," which is a line from John 1:14.
In the top corner of the advertisement were the words, "Make the Gospel Great Again," a play on Trump's signature campaign slogan, "Make America Great Again."
On Monday, DDI Media, the company that owns the billboard space, announced on Facebook that the billboard was removed because of its "political nature" and that it didn't disclose who was sponsoring it. DDI Media added that the billboard's image did not meet the company's requirements for political ads.
Get your unlimited Newsweek trial >
The company did not disclose who funded the billboard, but KMOV reported that in a now-deleted Facebook post, a group called "Make the Gospel Great Again" claimed responsibility for it. The post, according to KMOV, said the billboard wasn't equating Trump with Jesus. However, the group called Trump a "messenger" of God and likened him to King David.
"But God does send his messengers to us, and just as King David liberated the faithful in his day, President Trump is doing this today through his protection of the unborn, defense of our land against foreign invaders and standing up for Israel," the post said.
The group added that Trump surrounded himself with "champions of Christian rights," including Vice President Mike Pence and Supreme Court Justices Neil Gorsuch and Brett Kavanaugh. The post then went on to call former President Barack Obama a "disaster" and asked "how is this not 'the word become flesh' for Americans?
Get your unlimited Newsweek trial >
"As Christians, we must not stand against God's will despite the persecution we face for doing so," the post concluded.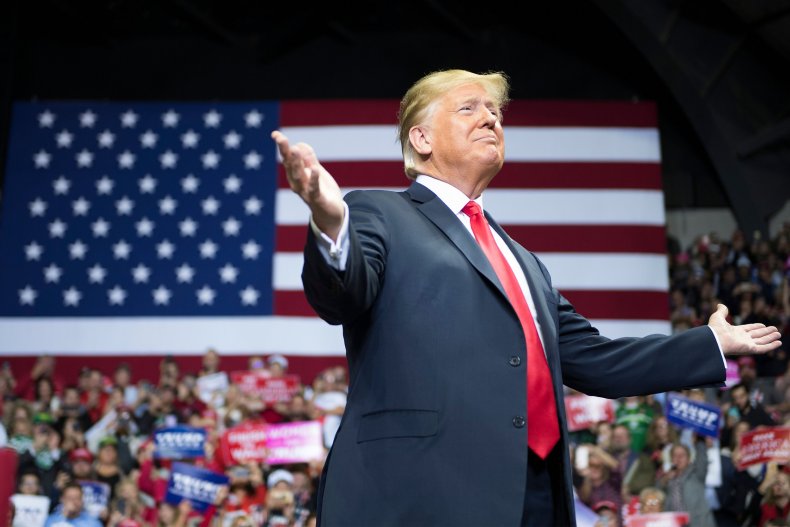 Pastor Nathan Hopping from Harmony United Methodist Church in Overland, Missouri, expressed his concern over billboards and political ads that seek to divide and not unite.
"Of course, Donald Trump is not the word of God, any more than I am, and I'm not really sure what whoever placed the ad was trying to do except for perhaps grow the divide between us," he said.
This isn't the first billboard featuring the president to be erected following the 2016 presidential election. Ahead of the midterm election, Trump offered his support to Senator Ted Cruz and a billboard was put up resurrecting the president's old tweets criticizing Cruz.
A billboard in New Jersey, which showed a photograph of Trump next to the words "our leader the idiot," was also taken down after residents complained.
In March, two billboards located only a few miles from Trump's Mar-a-Lago, Florida, resort, showed both support and opposition. One billboard called for the president to be impeached and said, "Impeach now, Make America America Again." A second billboard offered a message of support to the president and said, "Thank You President Trump! Keep Making America Great!"
'Make Gospel Great Again': Billboard Featuring Trump and Bible Passage Taken Down | U.S.