Trump, Biden Nearly Tied for 2020 Presidential Election Support From College Students
No single candidate in the 2020 presidential election has the overwhelming support of college students, but a recent poll found the two frontrunners were President Donald Trump and former Vice President Joe Biden.
The presidential election is still more than a year away, but candidates are already starting to campaign, vocalizing their message on issues important to voters. After two democratic debates, the rising cost of a college education and the student debt crisis are likely to be key topics heading into 2020.
Sanders is one of several Democratic candidates who unveiled a plan for addressing the problem of costly higher education. In June, he announced his plan would forgive the estimated $1.6 trillion worth of student debt, going a step farther than Senator Elizabeth Warren's plan, which would forgive student loan debt on an income-based scale.
The Vermont senator's plan would also make community colleges, trade schools and apprenticeship programs free for everyone with additional funding at four-year institutions for low-income students. It seems Sanders' plan, which was once mocked, may be winning over college-aged voters.
A poll conducted by College Reaction between July 1 and July 4, found 15.14 percent of college students were most likely to vote for Sanders. This was a five percent increase in supporters from a poll that was conducted in April.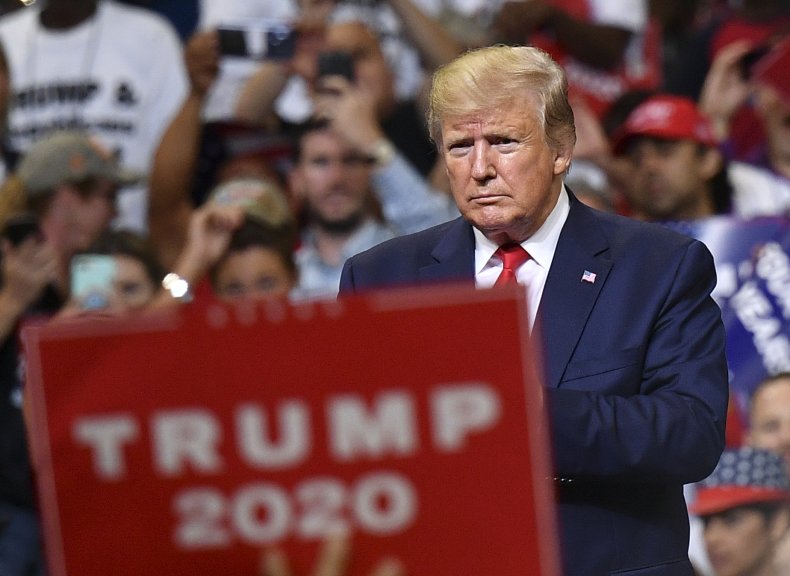 However, Sanders still trails behind Biden and Trump among college-age voters. When respondents across both parties were asked who they were most likely to vote for, Biden emerged as the most popular candidate with 16.41 percent. Trump wasn't far behind, taking second place at 16.28 percent.
Support for the two leading candidates moved in opposite directions, however. The new poll represented a 1.57 percent increase in support for Trump from April, but a 2.47 percent drop for Biden.
On his campaign website, Biden said he would allow Pell grants to be used for dual enrollment programs if elected. According to the site, this would enable high school students to earn college credits or complete a credential program before graduating high school.
In March, Trump signed an executive order aimed at increasing transparency in college lending and accountability for higher education institutions. Among the changes was an improved mobile application so borrowers are better informed about the details of their loans and expanded data on the College Scorecard to enable students to have a clearer picture of their post-college financial status.
On the campaign trail, Warren shared her own experience with the cost of higher education, explaining that she had the opportunity to attend community college for only $50 a semester. She credited that opportunity with giving her a "chance in life," during an interview with the Sacramento Bee'sCalifornia Nation podcast.
College Reaction's July poll was good news for Warren, who saw an almost double-digit jump in support. In April, Warren was the top choice for only 5.5 percent of students polled. Three months later, she had jumped to 13.74 percent.
The 2020 presidential election will be the first time many members of Generation Z, people born beginning in the mid-1990s, will be old enough to cast a ballot and Barnes & Noble College predicted they would account for 1-in-ten eligible voters.
"Generation Z is positioned to be a truly defining force in the upcoming election ... They want to make their voices heard by casting their ballots on election day," the Barnes & Noble study said.
A June poll conducted by Barnes & Noble College of 1,500 college students found three out of four students were already registered to vote. Of those who were registered, 95 percent said they planned to vote in 2020.