Trump and Biden Are in a Dead Heat in Iowa, Where Trump Won 93 of 99 Counties in 2016
A new poll has President Donald Trump and former Vice President Joe Biden running neck and neck in Iowa, a state Trump won overwhelmingly in the 2016 election.
The poll, which was conducted online by Civiqs survey between June 6 and June 8 among 865 registered voters in Iowa, revealed that 46 percent of Iowa voters would vote for Trump, and 46 percent would vote for Biden if the election were held today.
Overall, 54 percent of women polled said they would vote for Biden, while 53 percent of male voters said they would vote for Trump.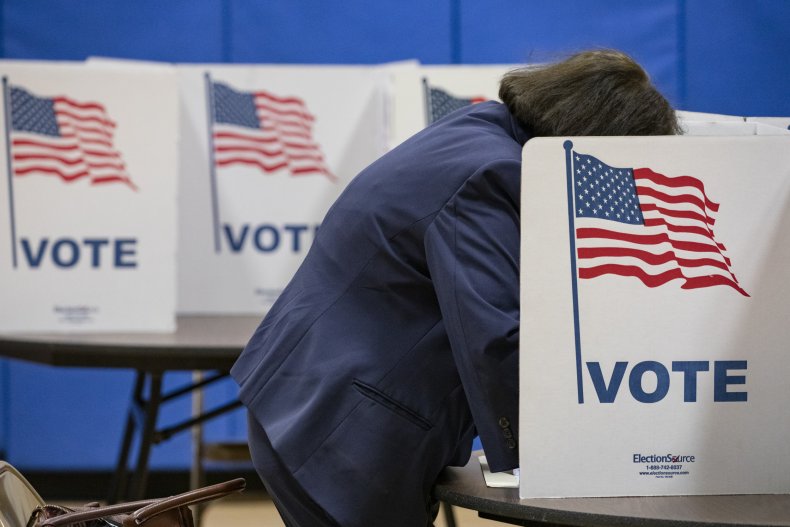 Among those same voters, Trump captures 91 percent of Republican voters, 39 percent of Independent voters and 3 percent of the Democratic voters, while Biden would win 92 percent of the Democratic votes, 47 of Independent voters, and 5 percent of Republican voters, the survey revealed.
Trump polled favorably with white voters at 48 percent, and at 53 percent with voters aged 50 to 64. Meanwhile, Biden polled high with non-white voters at 64 percent and with voters 18 to 34 at 57 percent.
Trump holds a slight edge with voters with a high school diploma or a bachelor's degree, but Biden polled higher at 53 percent among Iowa voters who earned a master's degree or higher.
Biden also polled higher with voters in urban and suburban areas, while Trump polled higher among rural Iowa voters.
Voters were divided almost entirely among party lines when asked if they viewed Trump unfavorably.
According to the poll, 97 percent of the Democrats polled said they viewed Trump negatively, compared to just 9 percent of Republicans, and 59 percent among Independent voters.
Trump also polled poorly among female voters, with 59 percent of the women polled saying they had a negative view of the president. The same poll showed that 45 percent of male voters had a negative view of Trump, while 50 percent of male voters viewed the president favorably.
The survey results were weighted by age, race, gender, education level, and party affiliation, and had a margin of error of plus or minus 3.7 percent.
Voters who took part in the poll were emailed by Civiqs and responded using a personalized link to the survey at civiqs.com.
During February's Iowa Caucus, Biden came in a distant fourth behind candidates Pete Buttigieg, Elizabeth Warren, and Bernie Sanders.
In a recent national poll, Trump scored low in his handling of the COVID-19 outbreak and possibly eroding his chances for a second term. Biden holds a 10 point lead over Trump in national polls, with 53 percent of voters leaning toward Biden to win the November 3 election, MSN reported.