Donald Trump Faces 2020 Trouble in Texas Against Biden, Bernie Or Beto, Poll Suggests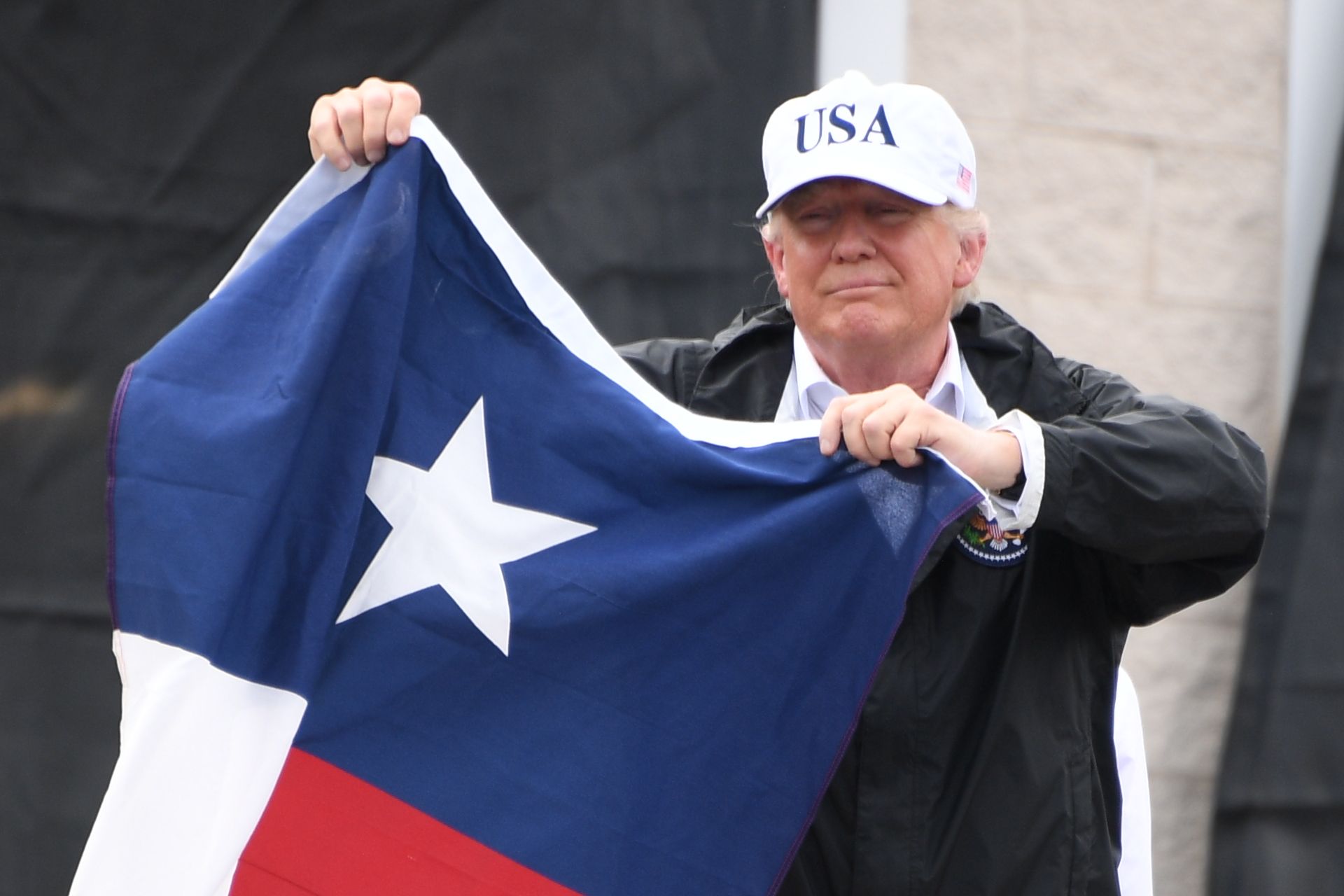 President Donald Trump may face trouble in the red state of Texas in the 2020 presidential election, with a new poll showing that former Vice President Joe Biden is slightly ahead, and that Trump is either tied or barely leading other Democratic candidates.
In a general election race in Texas, Trump got 49 percent while Biden got 50 percent, according to an Emerson Poll released Monday. Trump tied at 50 percent with former Texas representative Beto O'Rourke, an El Paso native. Trump was not too far ahead of other Democrats—51 percent versus 49 percent for Senator Bernie Sanders, 53 percent versus 47 percent for Senator Elizabeth Warren, 54 percent versus 46 percent for Senator Kamala Harris and 54 percent versus 46 percent for Mayor Pete Buttigieg.
"Trump is in statistical dead heats with four of the top six Democratic opponents and leads the other two," the poll report states.
The poll, conducted from April 25 to 28, had a margin of error of plus or minus 3.4 percentage points.
Lawyer George Conway, whose wife is Counselor to the President Kellyanne Conway, highlighted the poll results were bad for Trump considering the state has been historically red.
"Wow," George Conway commented on Twitter.
Trump attacked Biden on Twitter hours before his rally in Pennsylvania, where he edged out Democratic candidate Hillary Clinton in 2016.
"Sleepy Joe Biden is having his first rally in the Great State of Pennsylvania," Trump tweeted. "He obviously doesn't know that Pennsylvania is having one of the best economic years in its history, with lowest unemployment EVER, a now thriving Steel Industry (that was dead) & great future!"
The president is not as popular in Texas as he would like. Trump had a 46 percent approval rating in the poll and a 44 percent disapproval rating. However, Republicans in the state still strongly support Trump, with 87 percent choosing him over Republican opponent Bill Weld who got 13 percent. That survey had a margin of error of plus or minus 5.3 percentage points.
In a 2020 Democratic primary ballot test in Texas, Biden lead the pack with 23 percent of the vote, followed by O'Rourke with 22 percent, Sanders with 17 percent, Buttigieg with eight percent, Warren with seven percent, former San Antonio Mayor Julian Castro with four percent, and Senator Kamala Harris and other candidates with 3 percent or less.
"It looks like Beto O'Rourke does not have Texas locked up," Emerson Poll Director Spencer Kimball, Director of the Emerson Poll stated. "Bernie Sanders had trouble back in 2016 in southern states, including losing Texas by 32 points (65% to 33%) to Hillary Clinton, so it will be exciting to see who can capture the Lone Star state in next March's key Super Tuesday contest."