Trump and Biden Blame Each Other for Afghanistan Turmoil
Former President Donald Trump criticized President Joe Biden on Saturday for not "following the plan" that he left on Afghanistan after Biden blamed the former administration for empowering the Taliban, as the regime continued to take over cities and provinces across the nation.
Biden doubled down on his decision to withdraw U.S. troops from Afghanistan in a White House statement earlier today, blaming the Trump administration for signing a deal with the Taliban that left them "in the strongest position militarily since 2001."
"When I became President, I faced a choice—follow through on the deal, with a brief extension to get our forces and our allies' forces out safely, or ramp up our presence and send more American troops to fight once again in another country's civil conflict," the president said, reiterating his long-standing reasoning for the decision to withdraw U.S. forces.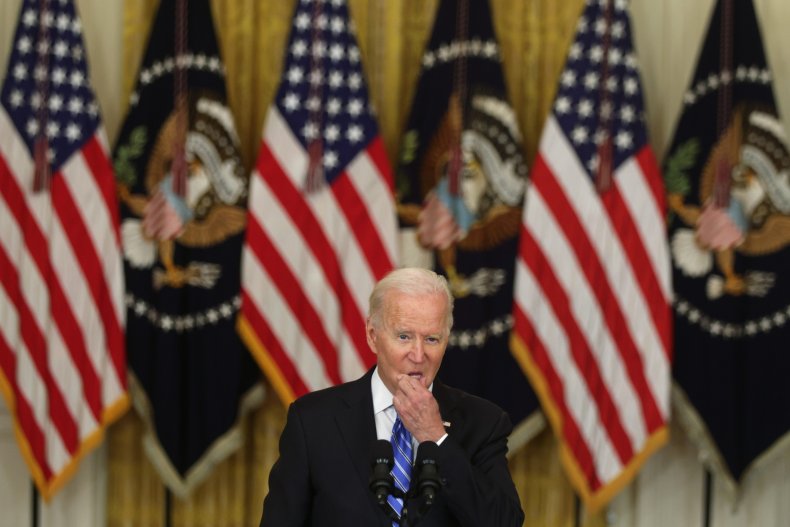 "One more year, or five more years, of U.S. military presence would not have made a difference if the Afghan military cannot or will not hold its own country," he added. "An endless American presence in the middle of another country's civil conflict was not acceptable to me."
Trump responded less than two hours later, criticizing Biden for not following his plan "that protected our people and our property, and ensured the Taliban would never dream of taking our Embassy or providing a base for new attacks against American," without specifying any details of this plan.
"What a disgrace it will be when the Taliban raises their flag over America's Embassy in Kabul," he said. "This is complete failure through weakness, incompetence, and total strategic incoherence."
In April, Trump praised Biden's decision to withdraw U.S. forces from Afghanistan as "a wonderful positive thing to do," adding that the U.S. should "get out earlier." Before he left office, Trump pulled 2,500 troops and imposed a May 1 deadline for withdrawing forces. Biden announced that the withdrawal would commence on May 1, with an aim to complete the process by September 11, 2021.
After the Taliban made swift gains across the country, forcing U.S. Embassy staff in Kabul to evacuate, leaving only key personnel, Biden announced the deployment of about 5,000 troops to facilitate an "orderly and safe" pullout in an effort to protect American interests. He also instructed the U.S. military and intelligence officials to maintain enough resources to respond to "future terrorist threats from Afghanistan."
The Kabul government continued to collapse on Saturday, losing its last major city in northern Afghanistan, Mazar-i-Sharif, to a surging Taliban.
Newsweek reached out to the White House for further comment.