U.S. Voters Trust Trump Over Biden to Rebuild Economy, Their Top Election Issue: Poll
With under two months to go until election day, American voters are most concerned about the economy and have more faith in President Donald Trump's ability to rebuild it than his Democratic opponent Joe Biden.
A new Newsweek/Redfield & Wilton Strategies poll found that 33 percent of registered voters believed the economy was the issue most likely to decide how they would vote in the 2020 presidential election.
The economy collapsed due to the pandemic and is now recovering as society moves back towards normality, though many Americans remain fearful for their health and a COVID-19 vaccine is still not available. Millions are still out of work.
Healthcare was found to be the second most important policy area to voters, but a little less than a quarter (23 percent) said it would determine whether they backed Trump or Biden on November 3.
Foreign policy, education reform, and the issue of law of order all polled in single digits, along with a host of other policy areas.
When asked if they thought Trump would be able to get the economy going again, half of all respondents told pollsters they thought he could.
Forty-two percent doubted his ability to kickstart the economy, and a further 9 percent said they were unsure about his competency on the issue.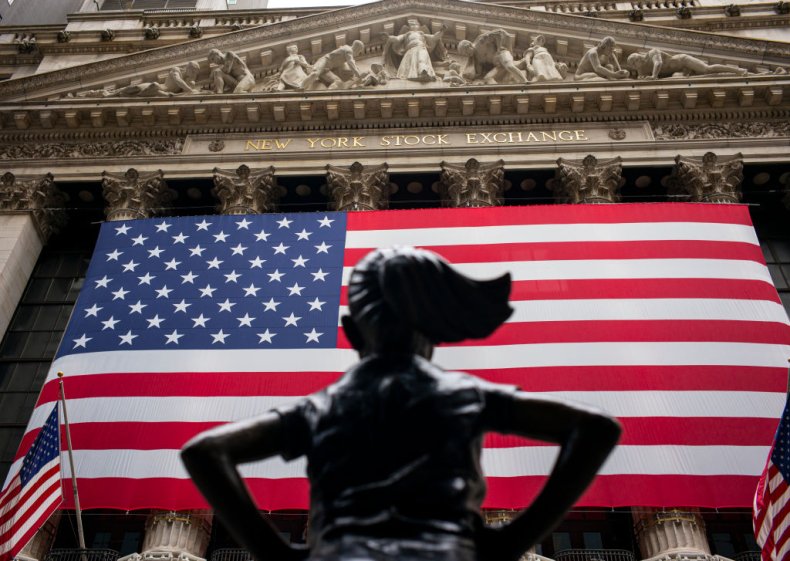 By comparison, only 44 percent of voters said they believed Biden could revive the economy in the wake of the COVID-19 crash earlier this year.
A further 40 percent had no faith in his ability to get the economy going again. Sixteen percent said they didn't know what they thought of his ability on economic policy.
Pressed directly on who they believed was more likely to lead a strong economic recovery, 40 percent opted for Trump as 39 percent said they thought Biden was best equipped to lead the rebound.
Twelve percent were undecided and 9 percent felt the candidates were equally capable of restoring the economy.
But on the question of who they most trusted to get the virus under control, voters strongly favored the former vice president.
Forty-three percent of voters said they felt Biden was more likely to do the most to end the coronavirus pandemic, while 32 percent said the same of Trump.
Another 43 percent said the Democratic nominee would have done a better job of curbing COVID-19 had he been president earlier this year.
A little more than a quarter (27 percent) felt he would have performed worse, while 15 percent felt it would have made no difference.
Getting control of the ongoing pandemic is seen as an important step in boosting consumer confidence and thus helping the economy to recover.
And as confirmed COVID-19 cases topped the 6.6 million mark in the U.S., Redfield & Wilton strategies pollsters found voters were still unsure about engaging in several major economic activities.
Almost two-thirds said they would feel unsafe watching a movie at a theater, and a similar proportion felt the same way about taking a flight or going to a sporting event.
Another 63 percent said they would feel unsafe going to the gym, and a little more than half (54 percent) of voters were wary about eating inside of a bar or restaurant.
Redfield & Wilton Strategies surveyed 2,500 registered voters between September 16 and September 17 for its latest poll. Its margin of error is roughly 1.96 percent.