Facebook's Updated Advertising Policy Could Enable Politicians to Spread Misinformation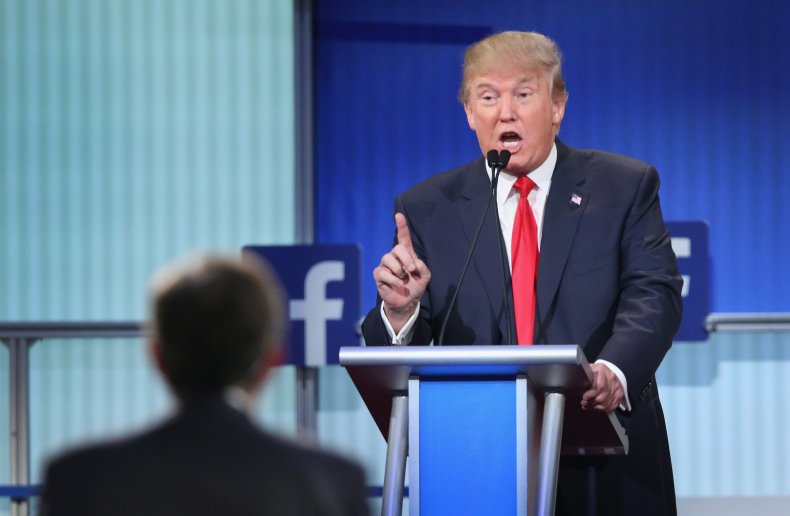 Facebook's updated advertising rules could allow politicians to post ads that contain falsehoods without violating any of the company's terms.
Last week the social networking site altered and thinned out its rules on misinformation so that politicians and political parties are exempt from fact-checking requirements.
This change comes at the same time that President Donald Trump dramatically increased his spending on Facebook ads. Between September 25 and October 1 Trump spent $1,664,958 on political ads—far outspending any of his competitors, according to Facebook's Ad Library.
The Trump campaign's most-circulated Facebook ad, "Biden Corruption," alleged that "Joe Biden promised Ukraine a billion dollars if they fired the Prosecutor investigating his son's company."
The Democratic National Committee called on Facebook to remove the advertisement. "Any false ad should be fact checked and removed, including this one," said Daniel Wessel, the deputy war room director at the DNC, The Hill reported.
Additionally, CNN refused to air the ad due to its misleading content as well as its direct attacks on three of the network's reporters.
The Biden collusion claim that Trump has repeatedly referenced has been deemed false by numerous fact checkers, including Factcheck.org and Politifact.
When Judd Legum of Popular Information brought this up to Facebook while investigating the recent policy change, the company responded that its policies were not in violation because political ads are unable to be fact checked—a major change from a week ago when Facebook did not allow ads that contained "false or misleading" information, and made no exceptions for politicians.
Up until recently Facebook stated under the category 'Prohibited Content,' in Section 13 titled 'Misinformation,' that "ads, landing pages, and business practices must not contain deceptive, false, or misleading content, including deceptive claims, offers, or methods," reported Popular Information.
This language is absent from the updated policy. Instead, Facebook only targets "ads that include claims debunked by third-party fact checkers or, in certain circumstances, claims debunked by organizations with particular expertise."
According to a Facebook document on fact checking, the company claimed any direct statement from a political candidate or campaign cannot be fact checked. Facebook asserted that a political ad is exempt if it "contains a claim that is not verifiable, was true at the time of writing, or from a website or Page with the primary purpose of expressing the opinion or agenda of a political figure."
Travis Ridout, professor of government and public policy at Washington State University, said that Facebook's decision to limit the restrictions on political advertising is a way of staying out of the political cross hairs. "As soon as they start becoming the arbiters of what is true and what is not true," he told Newsweek, "first of all they create a huge job for themselves, second of all they get attacked from politicians from both sides."
Since the 2018 midterm elections, the Trump campaign spent approximately $19 million—including $215,585 on ads that did not come with a disclaimer connecting them to the Trump campaign.
More than 1,800 unique ads on Trump's Facebook account mentioning impeachment ran in the last week of September and were viewed between 16 and 18 million times, CNN reported.
"If Facebook has indicated that they're really not going to stop you, then it is open season and I think we are going to see a lot more ads like this," said Ridout.