Trump and Biden Need to Listen to the American Family | Opinion
The race is in full swing. Each presidential campaign uncorks its talking points about what matters in this election. Campaign strategists and political consultants opine on important issues and critical constituencies. Both President Donald Trump and former vice president Joe Biden declare they know what is best for America. But if the two really want to lead the nation, they would be wise to listen to the American family.
Family dynamics are shifting in America, but Americans across the political spectrum are not nearly as divided as politicians and the media report. In fact, the lives and routines of Democratic and Republican families are nearly identical. Yet politicians and political campaigns speak to each as if they lived in alternate universes.
For the past six years, Deseret News and Brigham Young University have conducted an annual American Family Survey to explore family life in unique and powerful ways. On September 22, they will unveil the results of this year's survey during an online event co-hosted by Brookings Institute and American Enterprise Institute. The survey is designed to demonstrate the experiences of Americans in their relationships, marriages and families, and how those experiences impact a variety of social and public policy issues.
The survey's findings have a lot to say to the presidential candidates. Many families have disconnected from political dialogue and activity due to the hyper-partisan and deeply divisive rhetoric served up by the leaders of both political parties. There are many potential 2020 voters who span the center-left to center-right of the nation. They are not necessarily independents—many are registered to parties—but they have disengaged because no one is speaking to them in a relatable way on the issues they care about.
Attacking and demonizing the other side repulses them, but simply talking about the usual pocketbook issues of jobs and the economy won't engage them. Neither will talking points about judges, health care, immigration, taxes or education.
What does the heart of America want to discuss? Community, compassion, self-reliance and opportunity. These areas, according to pollster Scott Rasmussen, may well make the difference on the first Tuesday of November.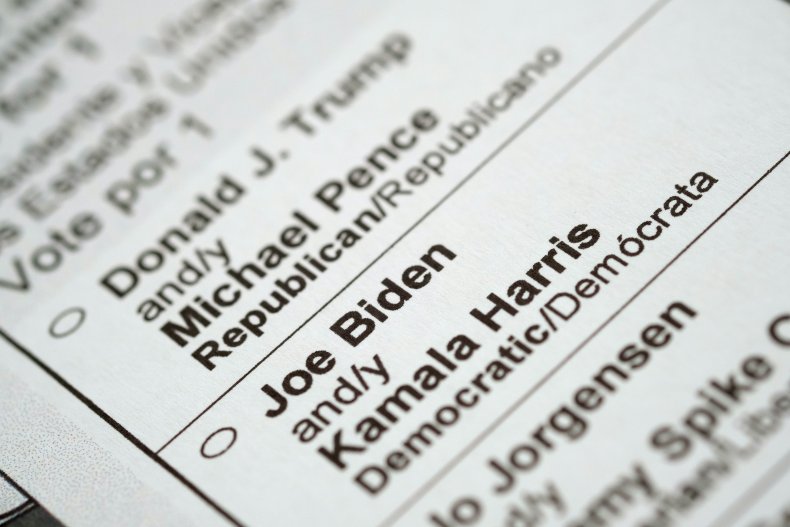 Unfortunately, neither the president nor the former vice president are using these American family issues of community, compassion, self-reliance and opportunity to engage with people or encourage them to vote. Politicians, consultants and many in the media seem to be tin-eared to the real concerns of American families. Perhaps that is why, according to the American Family Survey, only one in 10 Americans would be happy if their child pursued a career in politics. That 10 percent is down from 1995, when 32 percent said it would be good if their child chose a political path.
There is some good news from the 2020 survey. More minorities than ever believe their children have a legitimate path to the presidency. Black and Hispanic parents are actually more likely to believe their kids can grow up to be president than are white parents:
35 percent of Black families say their son could become president, and even more believe their daughter could (40 percent).
Among Hispanics, 33 percent say their sons could become the leader of the free world, and 27 percent believe their daughters could.
But among whites, only 23 percent say their son could, and 26 percent say their daughter could.
The 2020 election, and beyond, could come down to not just good old-fashioned American family values, but new, 21st-century American family issues. When you ask most politicians, pundits and consultants what they think about the American family, most would have to reply—if they're being honest—that they don't think about it very much at all. Few would understand that the American family has done amazingly well despite economic challenges, racial unrest and a pandemic. The answers to a host of societal ills, troubling trends and policy problems won't be reached in the halls of Congress or the west wing of the White House—but at the kitchen table.
Presidential candidates and campaigns would be smart to listen and look to the families of this nation as they strive to convince voters they can lead. They would be wise to follow the American family as it has been, and will continue to be, the heart, soul and future of the nation.
Boyd C. Matheson is the opinion editor of the Deseret News.
The views expressed in this article are the writer's own.