Beto Beats Trump in Texas, Biden Ties in Hypothetical Head-to-Head Matchups: Poll
Former Texas representative and presidential candidate Beto O'Rourke would trounce President Donald Trump in the Lone Star State in 2020, according to a new University of Texas poll. Among registered voters in Texas, the survey found that 49 percent would vote for O'Rourke in next year's general election while only 38 percent would choose Trump.
This unusual advantage for a Democrat in Texas is owed to O'Rourke's support in the poll among independents, who break for him by wide margins over Trump.
This favorability among independents also provides a critical edge to other Democrats who, the poll found, in hypothetical matchups could best Trump in Texas. Senator Elizabeth Warren earned 41-percent support in the poll, three points ahead of Trump in a potential head-to-head. At 39 percent, Senator Bernie Sanders came out two points in front of Trump, and at 40 percent, Senator Kamala Harris came out on top by one point. The margin of error was calculated at 2.6 percentage points.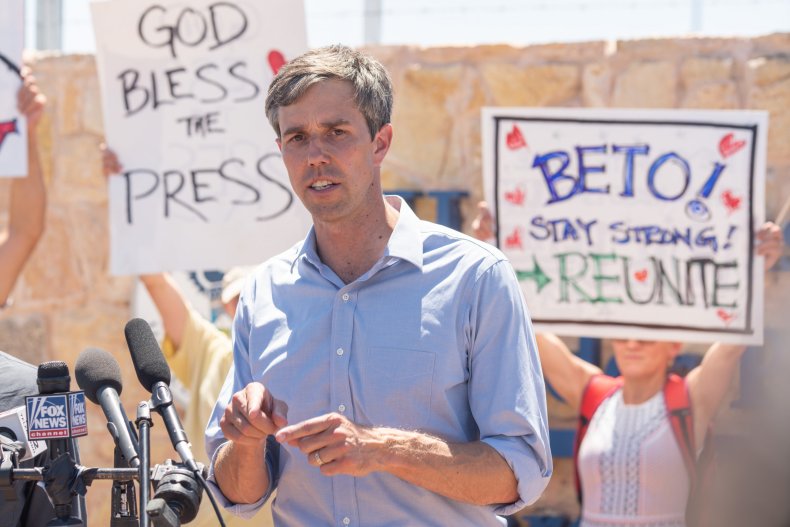 Former Vice President Joe Biden was among the lowest-performing candidates in the survey, coming into a statistical tie with Trump in Texas at 37 percent. While Biden earned a higher share of support among Texas Democrats than some of the other candidates, independents were not enthused about him, failing to break for his candidacy strongly enough to overcome the electoral advantage for Republicans in the state.
But a committed segment of the Democratic electorate in Texas remains faithful to Biden, even if the matchups don't reflect that same level of confidence more broadly. While O'Rourke was widely selected, at 38 percent, to be Texas Democrats' first choice in the 2020 nominating contest, Biden earned the first-choice designation from the next-highest amount of Democratic voters, at 19 percent.
South Bend, Indiana, Mayor Pete Buttigieg was the only candidate of the six measured to lose in a potential matchup, and by six points, according to the University of Texas survey.
Heading into the second presidential primary debates in Detroit on Tuesday and Wednesday, Biden has retained his frontrunner status among national Democrats. Three polls released ahead of the debates have Biden ahead of Sanders, the second-leading candidate in all three polls, by at least 13 points.
The Texas survey found that registered voters in the state, in general, have a negative view of the way Trump is handling the presidency, where he is underwater by 15 points.
A June poll from Quinnipiac University had a much more favorable outlook for Trump in Texas; and the election statistics website FiveThirtyEight rates their polling methodology well, though it did not provide a grade for the University of Texas survey.
In the June poll, Trump eked out small victories ahead of his Democratic challengers. Biden was the only candidate who earned enough support to beat Trump, in that instance by four points.