Trump Favored Over Biden to Improve Americans' Personal Finances: Survey
Donald Trump is narrowly preferred over Joe Biden to improve Americans' personal finances, despite nearly three-quarters of Americans not seeing them improve since the president took office, according to a new survey.
The report from Bankrate.com released today (June 15, 2020) shows that prior to the coronavirus (COVID-19) outbreak and subsequent lockdown, 62 percent of U.S. adults had failed to see a financial improvement compared to 74 percent following the lifting of restrictions.
Bankrate.com's personal finance report also found that particular groups considered themselves better off under President Trump's administration, including men (21 percent), those identifying as white (19 percent) and those earning $80,000 or more annually (23 percent). The findings also showed that only 24 percent of Republicans are doing better now, though they are still better off than their Democrat (13 percent) or Independent (17 percent) peers.
COVID-19 only partially to blame for disimprovement
The first case of COVID-19 in the U.S. was confirmed on January 20, 2020, according to the New York Times. The pandemic, which has seen more than 7.9 million confirmed cases worldwide including over 2 million in the U.S., resulted in many American States putting restrictions on businesses and public areas.
However, the outbreak is only partly to blame for lack of improvement of personal finances according to the report, as only 29 percent of Americans said that things where better in March 2020, compared to January 2017, with 16 percent expressing they were doing worse.
The COVID-19 pandemic saw the U.S. unemployment rate surge to 14.7 percent last month—higher than the post-WII record of 10.8 percent in November 1982. U.S. gross domestic product is also forecast to shrink to 35 percent this quarter after contracting 4.8 percent in the last quarter.
As the U.S. Presidential elections approach, the report found that only 35 percent of those whose finances had been negatively impacted by the pandemic thought their financial situations would improve by November 2020—22 percent of U.S. adults thought things would get worse.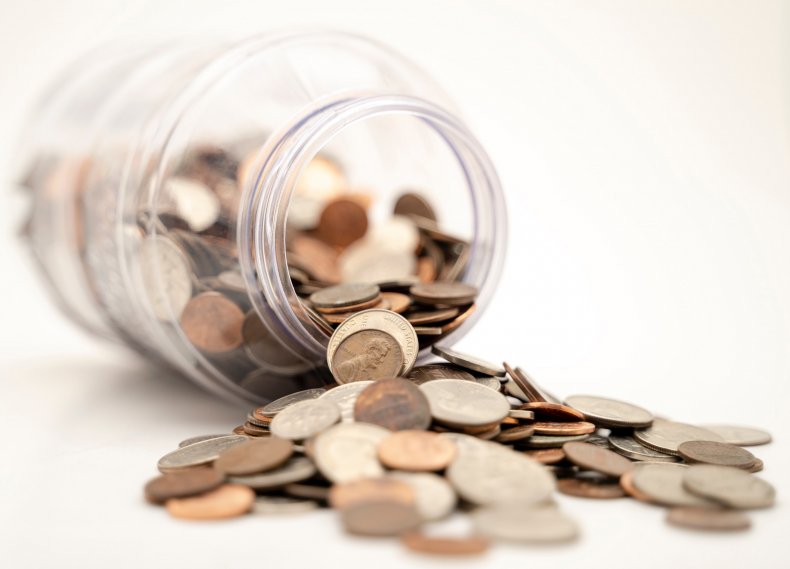 BAME groups and low earners see disparities in personal finance improvement
The Bankrates.com report found that groups more inclined to be doing better now under President Trump include men, those identifying as white and high earners.
The findings in the report showed that disparities existed between certain demographic groups such as white adults—this group was more than two times as likely as black adults to say things had gotten better (34 percent versus 16 percent. According to the report, only 13 percent of black U.S. adults and nine percent of hispanic respondents said they were doing better under the Trump administration.
Meanwhile, 46 percent of those earning $80,000 or more annually noted improvement, compared to just 21 percent of the lowest earners (earning less than $30,000 annually). The report found that those with more education were also more likely to have seen improvement (38 percent with at least a four-year college degree vs. 25 percent with less education).
Speaking on the findings of the report, Bankrate.com senior economic analyst Mark Hamrick told Newsweek: "Beneath the banner headlines involving the trajectory of the national economy, there are numerous diverging paths including those faring better and those faring not as well, or worse.
"Many of those left behind voted for candidate Donald Trump hoping that he would be their salvation. Underscoring persistent income inequality, nearly 1-in-4 of the highest earners in America say their finances have improved under Trump, while only 15 percent of those making less than $30K annually made the same claim."
Even playing field for Trump and Biden ahead of election
Views on President Trump's overall handling of the economy were rated as poor or very poor (42 percent)—the report found that white adults 42 percent versus 12 percent of black and 26 percent of hispanic adults viewed Trump's efforts as positive. Members of the baby boomer generation (44 percent) and those earning above $80,000 (41 percent) also viewed President Trump favorably.
Compared to how Americans viewed the presumed Democrat presidential candidate Joe Biden with the current administration, 35 percent believed that personal finances would improve under Biden and 36 percent put their faith in Trump. "In the current climate where people are sharply divided politically, President Trump and Joe Biden are viewed overall as surprisingly close on the question of who would be best for Americans' personal finances," adds Hamrick. "That doesn't necessarily translate to a close race overall, however, as many voters will cast ballots based on a wide range of factors."
The report found that those who are more likely to side with Biden include higher earners (40 percent), Black adults (54 percent) and Northeasterners (41 percent). Independents (22 percent), millennials (20 percent) and the lowest earners (20 percent) are the most likely to say that neither Biden nor Trump are the best candidate for their personal finances.
Coronavirus figures have come from Johns Hopkins University unless otherwise stated.