'Bigot' Trump is Defended by 'Lying' Republican Senators After 'Shithole' Comment, 'Morning Joe' Says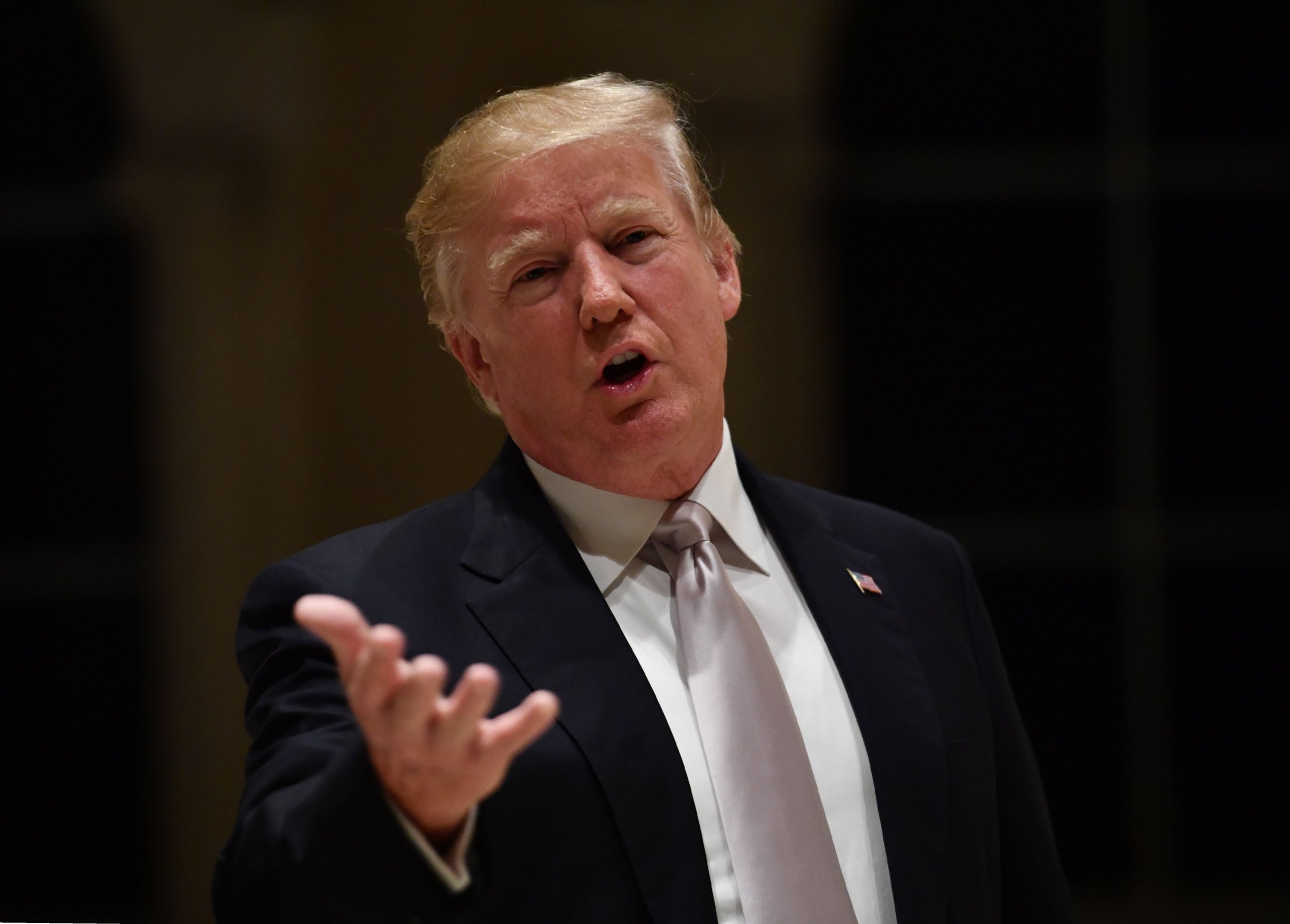 Two Republican senators lied about hearing President Donald Trump's remark about "shithole" countries to try to protect the commander in chief from allegations of racism, Morning Joe co-host Joe Scarborough said Tuesday.
A former GOP member of Congress himself, Scarborough eviscerated Senators Tom Cotton of Arkansas and David Perdue of Georgia for their denials or claims of failing to "recall" Trump's insult of Haiti and African countries. The Washington Post reported the remark last week.
Senator Richard Durbin (D-Ill.) went public and confirmed Trump's comments last week, while Senator Lindsey Graham (R-S.C.) all but confirmed Durbin's account on Friday. Senator Jeff Flake (R-Ariz.) claimed that others who attended the meeting heard Trump's vulgar language.
"Tom Cotton heard the vulgarity. David Perdue heard the vulgarity," Scarborough said. "They lied to the American people. They lied to their constituents in Georgia and Arkansas. They lied to cover the president's racist remarks. We know that."
Scarborough, a frequent Trump critic who last year tussled with the president over Twitter, also went so far as to call the president a "bigot."
"They were lying to their constituents, they were lying to the American people. They were lying to the press. All to cover up the fact that the president of the United States is a bigot," Scarborough said.
Trump and the White House have denied the Post's account of the meeting.
Still, allegations that Trump is a racist are nothing new. On the campaign trail, Trump called Mexican immigrants "rapists" and criminals, and accused a judge of Mexican heritage of being unable to properly rule on a case involving Trump University. He also notoriously called for a ban on all Muslim travelers to the U.S.
Last summer, one of Trump's biggest presidential controversies came after he hesitated to denounce the white supremacists who rallied in Charlottesville, Virginia, and later said the counterprotesters deserved blame as well.
In the wake of the latest allegations, Trump has accused Democrats of not wanting to strike a deal on a new immigration policy or make progress on preserving the protections in the Deferred Action for Childhood Arrivals (DACA) program, which allows young immigrants brought into the U.S. as children to remain in the U.S. legally.
"DACA is probably dead because the Democrats don't really want it, they just want to talk and take desperately needed money away from our Military," the president tweeted Sunday.