Is Trump Copying Bill Clinton's Response to Monica Lewinsky Investigation to Discredit Mueller?
In his escalating attacks on Special Counsel Robert Mueller, President Donald Trump is merely taking a page out of former President Bill Clinton's playbook, according to a Fox News contributor Monday.
Related: Trump Won't Fire Mueller, Claims White House Lawyer, After President Slams Russia Probe
In recent days, Trump has turned up the volume on his criticism of Mueller, who is leading the FBI's investigation into Russian interference in the 2016 election, including whether there was collusion with members of the Trump campaign. The attacks have led many to speculate, and fear, that the president could soon seek to fire Mueller, something that Democrats have warned would provoke a "constitutional crisis."
Fox News commentator and conservative columnist, Byron York, though, told Fox News that Trump was simply mirroring a tactic used by Bill Clinton against independent counsel Ken Starr in the late 1990s.
"He's not trying to fire Mueller but he's clearly trying to discredit Mueller," York said on the network Monday. "And I think that in doing that he's taking a page out of the Bill Clinton handbook. Back in 1998 during the Lewinsky scandal, the Clinton White House went on a full-force offensive against the independent counsel.
He added: "This is very much out of the playbook of discrediting the prosecutor so when he does something you can argue that it is politically motivated."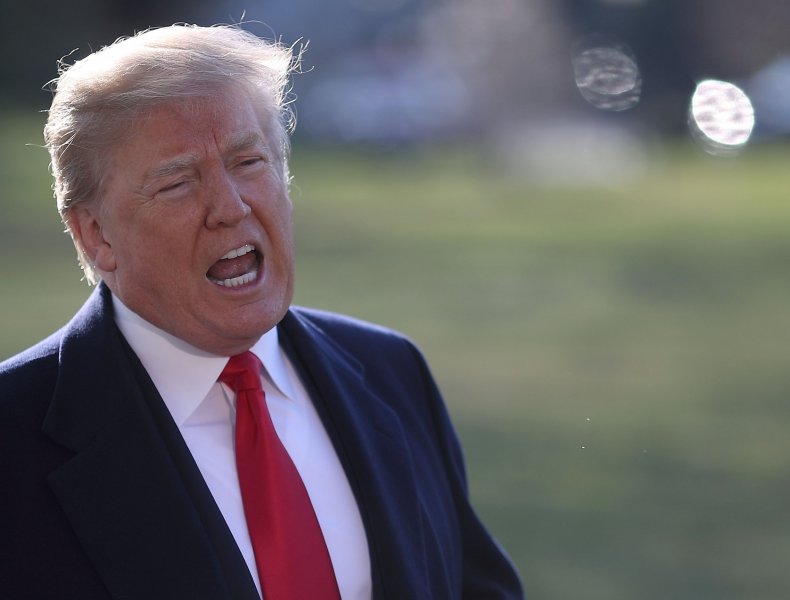 Certainly, there are similarities between Trump's messages and those made by the Clinton White House two decades ago. During the probe into whether the then-president lied about and sought to cover up an affair with White House intern Monica Lewinsky, members of the White House called Starr "corrupt" and openly declared all-out "war." Clinton's wife and future Trump opponent Hillary Clinton, meanwhile, described the investigation as a "vast right-wing conspiracy."
Clinton's White House even called the probe a "witch hunt," a term Trump has repeatedly used to describe the Mueller investigation.
There are, however, some notable differences between the two approaches. Both Clinton and Trump made claims about the investigations being politically motivated. However, while Clinton could at least accurately claim that Starr was a supporter of the opposing party, Mueller is, like Trump, a Republican.
Trump has also reportedly gone far further in opposition to the special counsel than Clinton. Indeed, the current president moved to fire Mueller last June before being talked down, The New York Times reported earlier this year.
Another key difference in the two situations is the way in which the American people have responded. In the midst of Clinton's offensive on Starr, his approval ratings soared to the highest point of his presidency to that point, while Starr's rating collapsed to just 11 percent. In contrast, Trump has regularly been found to have lower approval ratings than the man investigating him and his campaign.