Trump and Billy Graham: How the President Lies at the Heart of the Battle Over the Evangelist Pastor's Legacy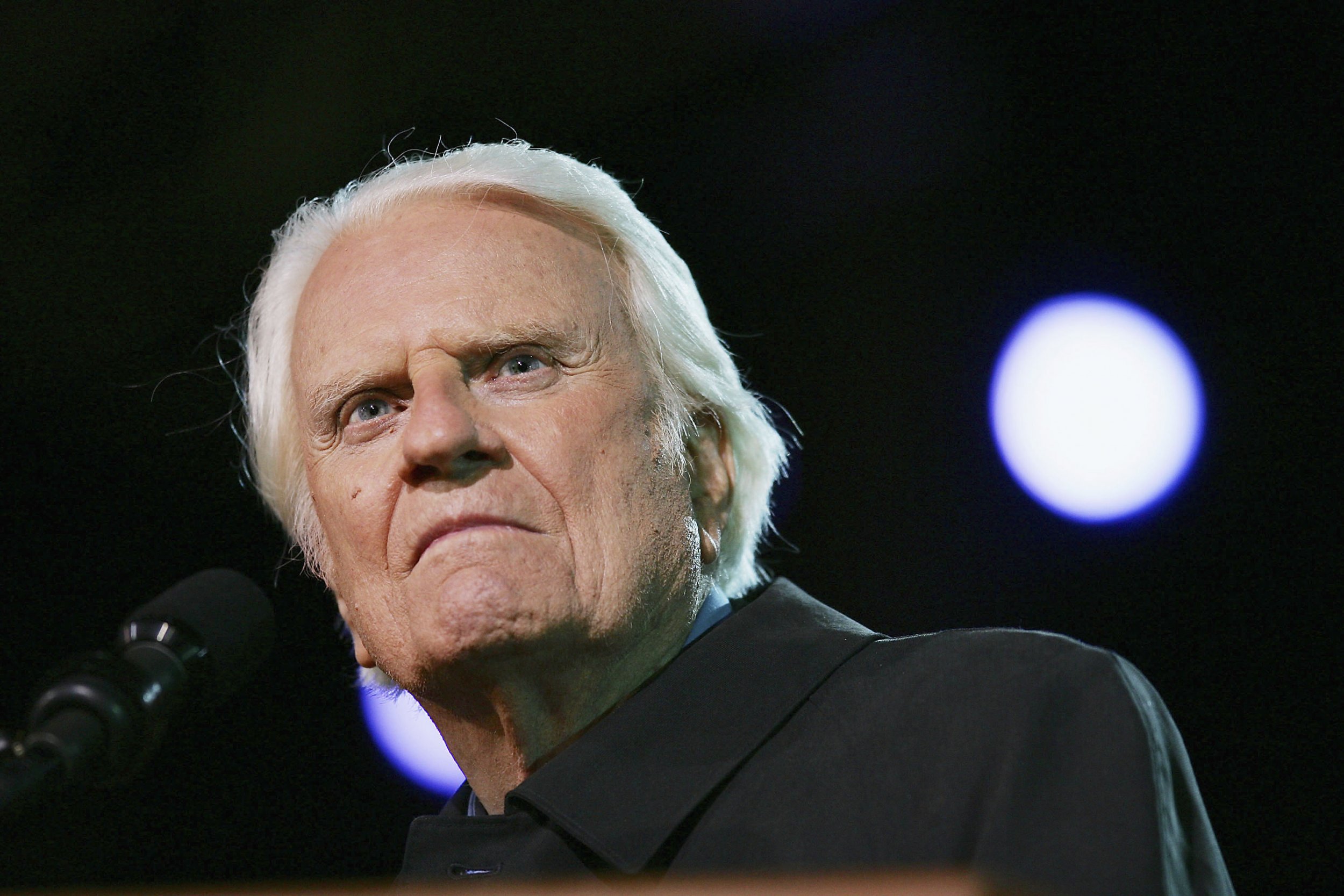 President Donald Trump—who at the news of Reverend Billy Graham's death Wednesday morning tweeted Graham was "GREAT"—appears to be at the center of the evangelical pastor's descendants' battle over his legacy.
Graham rose to fame as "America's pastor" and counseled presidents from Harry Truman to Barack Obama in 2005, when he retired after one last crusade due to his failing health. Trump chose as his spiritual adviser Graham's son, Franklin Graham, instead.
The younger Graham has been criticized by fellow Christians for supporting controversial Trump policy proposals, including a travel ban on people from some Muslim countries and significantly curbing refugee admission into the United States.
The late Billy Graham, who closely aligned with former President Richard Nixon and later expressed regret for his involvement in political issues, distanced himself from some of his son's more Trumpian views. His death leaves his legacy a matter of debate between his son and at least one family member who feels strongly that Trump is tarnishing it.
Franklin Graham last month praised Trump on the president's favorite news show, Fox & Friends,saying he "defends the Christian faith more than any president in my lifetime."
"The world is attacking Christians because they hate the name of Christ. And President Trump has been defending Christians," he said on the conservative channel. "I find this refreshing to have a president who's not afraid to say Jesus. He's not afraid to have prayers where people end in the name of Jesus."
But Franklin Graham's niece Jerushah Armfield, who publicly criticizes Trump, said her uncle's portrayals of Trump as aligned with Jesus "diminishes not only my Jesus but all he stood for and came to Earth to fight against."
Armfield said Trump has not proved through his words nor actions that he is of Christian faith, and that he instead "encouraged racism, sexism and intolerance, exactly what Jesus taught against."
As Billy Graham's relatives clash over how his legacy will shape out, Trump has made sure the world sees how he regarded the pastor.
"The GREAT Billy Graham is dead. There was nobody like him!" Trump tweeted on Wednesday morning. "He will be missed by Christians and all religions. A very special man."