Trump Biographer Says the President, 'Wittingly or Not,' Is Working for Russia: 'We Actually Have a Kremlin Agent in the White House'
Donald Trump biographer David Cay Johnston slammed the president in an interview on Wednesday, accusing Trump of committing crimes while in office and even going so far as to link him to the Kremlin.
"There's just abundant evidence that Donald Trump has committed crimes in office," Johnston said during a guest appearance on Dean Obeidallah's radio show on Sirius XM. Johnston, a Pulitzer Prize–winning journalist, wrote about Trump's rise to power in his best-seller The Making of Donald Trump.
"I've said from the very beginning that the kindest thing you can say about Donald [Trump] is that he has divided loyalties and I believe, wittingly or not, that he is a Kremlin agent," Johnston said. "We actually have a Kremlin agent in the White House."
Johnston added that when Trump is no longer president he must be "indicted and, if convicted by a jury, imprisoned." Otherwise, he will continue to condone acts of violence and smear law enforcement agencies as "not legitimate."
Johnston is not the first person to imply that the Trump administration has been swayed by the Russian government. Earlier this week, national security expert Samantha Vinograd warned of the possibility that the president may be operating under the influence of President Vladimir Putin.
"It is entirely possible…that this investigation is continuing and there is still a chance that Vladimir Putin is controlling the White House," Vinograd told CNN on Tuesday. Vinograd served on former President Barack Obama's National Security Council.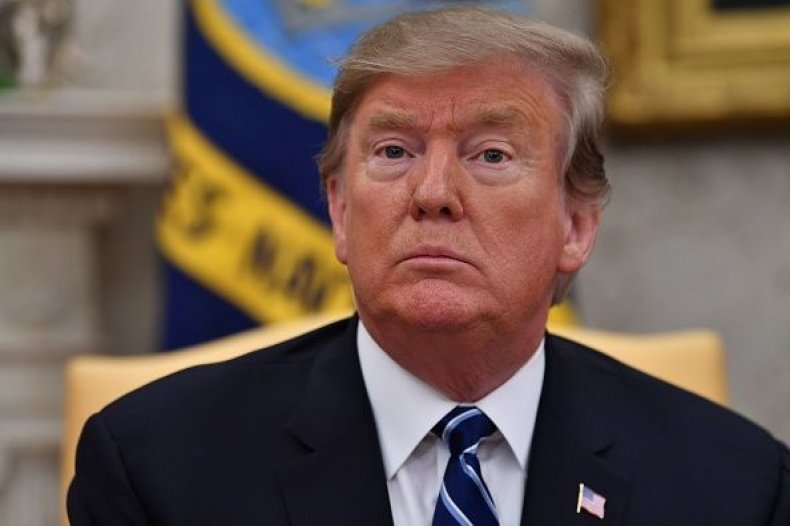 Her comments follow those of former acting FBI Director Andrew McCabe, who said on Tuesday that Trump may be a Russian asset.
"I think it's possible. I think that's why we started our investigation, and I'm really anxious to see where [special counsel Robert] Mueller concludes that," McCabe said during an interview with CNN's Anderson Cooper.
McCabe also accused Trump of "undermining the role of law enforcement" and the effectiveness of intelligence agencies for his own political gain. McCabe has been making headlines recently while discussing Trump following the publication of his memoir, The Threat: How the FBI Protects America in the Age of Terror and Trump.
Trump has fired back at McCabe's accounts, calling him a liar and accusing him of treason in "plotting a coup" by considering using the 25th Amendment to remove the president from office.
In a Twitter post on Wednesday, Trump quoted former U.S. Representative Trey Gowdy's attacks on McCabe and his assessment that the president could be a Russian asset.
"If thinking that James Comey is not a good FBI Director is tantamount to being an agent of Russia, than just list all the people that are agents of Russia - Chuck Schumer, Nancy Pelosi, Rod Rosenstein who wrote the memo to get rid of Comey, the Inspector General...Trey Gowdy," the president wrote.