Trump Biographer Slams President's Boast About Writing Many Books: You Didn't Write Any of Them
President Donald Trump may have boasted about his writing ability in a misspelled tweet, but his former biographer claims the businessman did not write a single one of his books.
Trump touted his writing skills on Tuesday as the author of "many" bestsellers, prompting Tim O'Brien, a biographer of Trump, to point out that the president didn't do the brunt of the writing himself.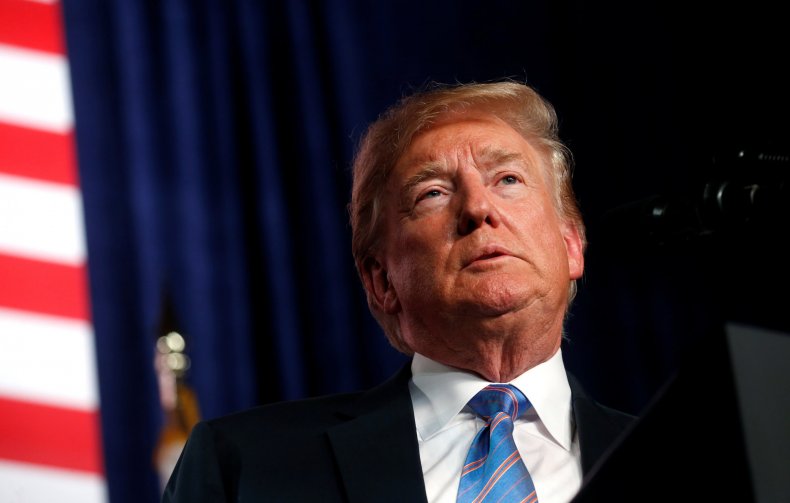 "After having written many bestselling books, and somewhat priding myself on my ability to write, it should be noted that the Fake News constantly likes to pour over my tweets looking for a mistake. I capitalize certain words only for emphasis, not b/c they should be capitalized! " the president wrote on Tuesday, apparently failing to spot his incorrect spelling of the word pore.
Following Trump's tweet, O'Brien shot back: "Another one of those tweets that sure seem staff-written. Regardless: President Trump didn't write any of his books. Ghostwriters on all of them," also sharing a link to the president's original boast.
He later added: "Does the conversation among Trump staffers prior to tweeting on his behalf go something like this?: "Let's dumb these down and introduce spelling and grammatical errors so they sound like the leader of the free world."
Despite Trump's comment, he has largely acknowledged his use of ghostwriters for his books, with the vast majority of his tomes crediting a co-author or ghostwriter as well as the president himself, The Hill reported.
The president does not seem to have had much luck with former biographers or ghostwriters, with The Art of the Deal ghostwriter Tony Schwartz opening up to MSNBC's AM Joy in June on his view of the businessman turned politician.
And his assessment was not flattering.
As well as suggesting that the president has the "inner sense of emptiness" and "sociopathy" to become a dictator, Schwartz also also said after Trump's meeting with North Korean leader Kim Jong Un that Trump would act in the same way if he could get away with it.
"If Trump had the power that Kim Jong Un does... and the lack of consequence if he, quote, 'breaks the law,' I believe that Trump would be murdering as many enemies as Kim Jong Un does, " Schwartz toldMSNBC.
President Trump did not immediately respond to Newsweek's request for comment.