For Trump's Birthday, Protesters Got Him a Plane Ticket to Russia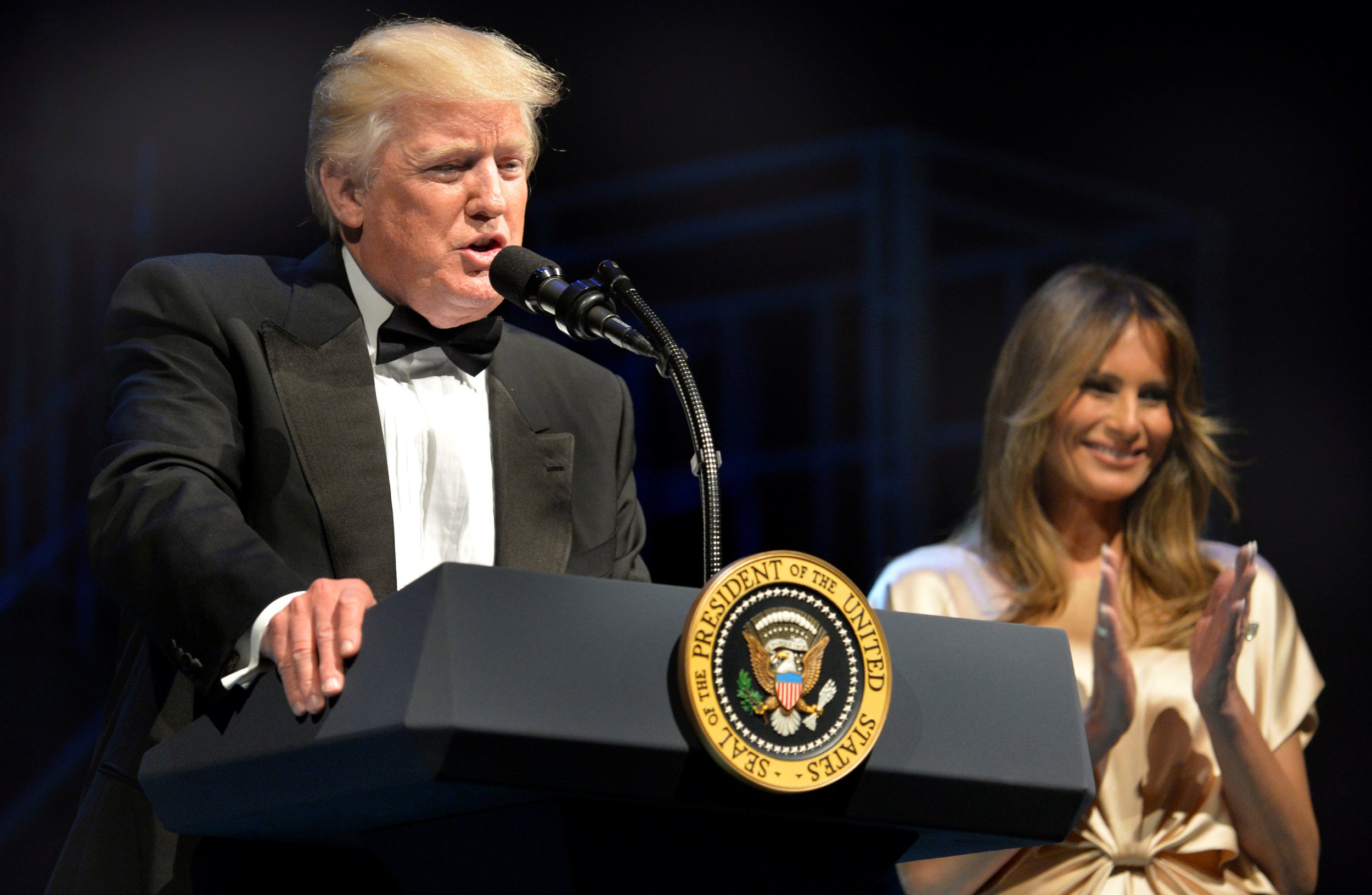 Donald Trump has hosted some lavish birthday celebrations in his time, but the turnout expected for his 71st birthday Wednesday may leave these past festivities far behind. Unfortunately for the president, at least hundreds of the people coming out will be doing so to protest his continued stay in the White House amid investigations into links to Russia.
Related: Poll: Trump should be impeached for obstruction of justice, more Americans than not now say
A so-called #Sad Birthday party will be hosted by Rise and Resist, a direct-action group formed in the wake of Trump's election last November. According to a press release from the group, it will involve hundreds of protesters gathering outside Manhattan's Trump Tower and delivering a special gift: plane tickets to Russia—or, as the group puts it, "back to Russia."
"Donald Trump is proposing policy after policy that will be destructive for America," said Andy Ratto, a member of Rise and Resist. "While he is in D.C. blowing out the candles on his cake, we'll be out in the streets saying we hope none of his wishes come true."
The party in Manhattan will be just part of a "national day of anti-Trump events," which will include protests around his Mar-a-Lago resort in Florida and at Trump National Golf Club in Westchester County, New York, the group said.
Throughout his time in the White House, Trump has been dogged by allegations about his campaign's links to Russia. A special counsel has been appointed to investigate the matter, and the president also faces accusations that he committed obstruction of justice in his interactions with former FBI Director James Comey.
Previously, Rise and Resist has protested Trump's travel ban plans, immigration raids and proposed border wall.
As for Trump's previous birthday celebration standouts, they have included the installation of a 15-foot spaceship at one of his casinos when he celebrated his 42nd birthday with first wife Ivana, The Washington Post reported.
When it came to celebrating the big 5-0, Trump was onto second wife Marla Maples. Mother of Tiffany Trump, Maples organized quite the party at Trump Tower, complete with a cake featuring all of Trump's many buildings and a sugar figurine of the real estate mogul dressed as Superman. As the cake was wheeled out, the Superman movie theme played, but only after Trump's then four children had paid glowing tribute to him.
As for birthday 71, third wife Melania has attempted to secure another lovefest for her husband by sending out an email to supporters requesting that they pass on their best wishes.
"Friend, Donald will be glad to hear from friends like you who have meant so much to his and our Party's success," read the note.
Melania has also given Donald another gift: She and son Barron have moved into the White House following the completion of Barron's school year, which is likely to scupper Rise and Resist's plan to deliver the plane tickets to Russia at Trump Tower care of Melania Trump.