Trump Inauguration Singer Releases A Song Called 'Black Lives Matter'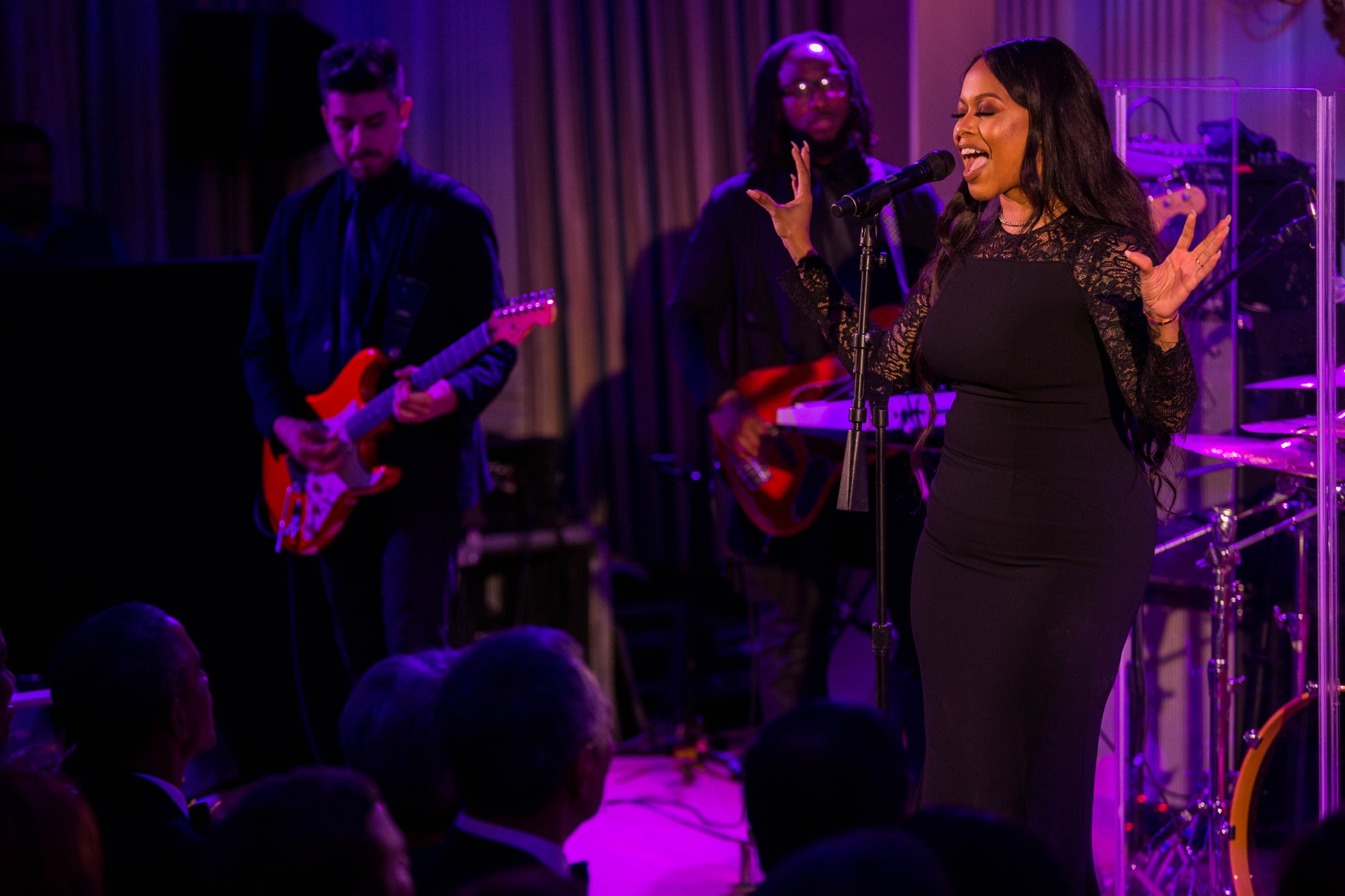 An R&B singer-songwriter who performed at President Donald Trump's inauguration ceremony, released a new song championing the Black Lives Matter movement on Tuesday — but social media is still attacking her for her link to Trump.
The track by Chrisette Michele features political lyrics that reference her support for the movement and hopes for a better tomorrow, including:
Racism is loud and clear/What's the hurt in hearing my fear?/Doesn't mean I don't see your pain, it just means we're human the same/If I matter, hold up the sign/Say it with me, identify.
But many on Twitter still haven't forgotten about her decision to perform at Trump's inauguration and were mocking the song as an attempt to cash in on the movement.
Michele's decision to perform at Trump's "Make America Great Again! Welcome Celebration" was widely criticized at the time by black artists and activists. She defended her decision to perform at the Inauguration at the time, saying that she did not like Trump or his politics, but wanted to serve as a "bridge" for America.
"My heart is broken for our country, for the hopes of our children, for the fights of those who came before us," she posted on Instagram the day before the ceremony. "I cry at the thought that Black History, American History might be in vain. This country has had great moments. God has shined His light upon us. Today, I hope that Great Moments begin in peaceful & progressive conversation. I am willing to be a bridge."
Michele has since regretted the decision, detailing in a series of Instagram posts how she suffered a miscarriage, was dropped by her record label, and contemplated suicide because of the backlash.
"If social media wanted to pull me down, I guess they succeeded," she wrote.
"Black Lives Matter" isn't Michele's only attempt at reconciliation with her fan base. Her Twitter feed is filled with celebratory posts of successful black women.
Michele isn't the only one dealing with fallout from the inauguration, More than 200 protesters were arrested for rioting and destruction of property during protests in downtown Washington, D.C., during the inauguration ceremony. The first of those defendants will face trial this week, according to BuzzFeed. Two of them face felony charges that carry maximum penalties of 10 years in prison, and civil rights advocates have claimed the arrests were politically motivated to chill free speech. Prosecutors have denied the allegation.