Trump Fires HIV/AIDS Council In Move That Could Affect U.S. Black Women Most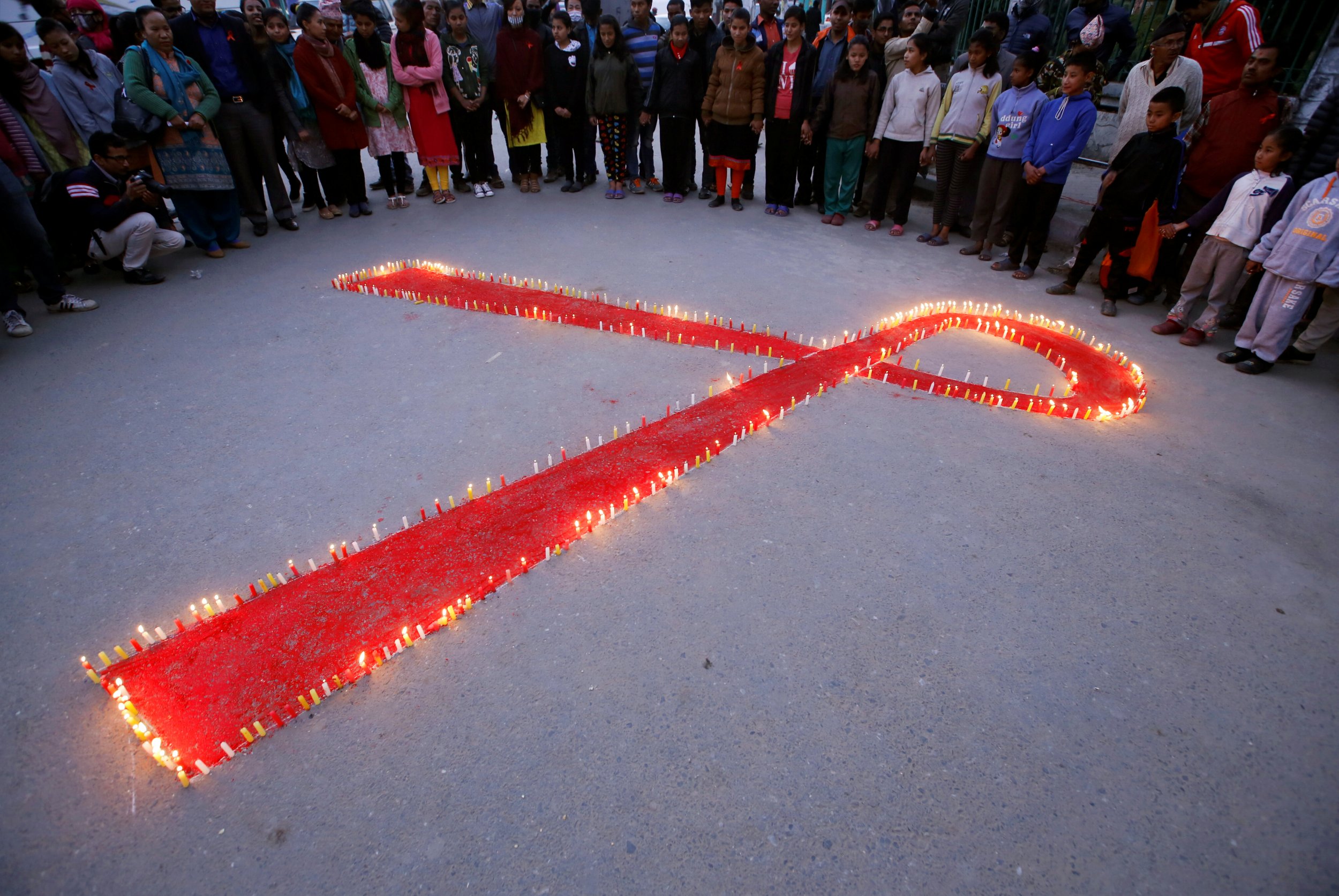 News broke late Thursday night that President Donald Trump fired all members of the Presidential Advisory Council on HIV/AIDS in a move that data suggests could disproportionately affect black women in the U.S.
Trump's firing came after six members of the council resigned in June in response to the administration's health policies, writing that "the Trump Administration does not take the on-going epidemic or needs of people living with HIV seriously." A letter written by the former members detailing their reasons for resigning is available on Newsweek 's site. The remaining members reportedly learned they were fired through a letter sent by FedEx that did not address the reason for their firing.
HIV/AIDS affects black women in the United States in outsized numbers, according to the Kaiser Family Foundation. Over 498,400 of the 1.2 million people living with the condition in the United States are black. At the end of 2014, most women living with HIV/AIDS were black. Black women also make up the "largest share" of new diagnoses in the U.S (although the rate of new diagnoses for black women has slowed somewhat since 2005), according to Kaiser.
When Newsweek asked Gabriel Maldonado, one of the now-former members of the council and head of the HIV/AIDS and LGBT advocacy organization TruEvolution, about possible motivations for dissolving the council, he suggested that the desire to remove Obama-era appointees could have been a factor. "I can only speculate," Maldonado said this week. "Like any administration, they want their own people there. Many of us were Obama appointees. I was an Obama appointee and my term was continuing until 2018."
The members of the council who resigned in June took umbrage with the current administration's efforts to repeal the Affordable Care Act, as well as its perceived stances on limiting Medicaid. In the letter published in June in Newsweek, the six council members who resigned wrote that "we know who the biggest losers will be if states are given the option of eliminating essential health benefits or allowing insurers to charge people with HIV substantially more than others..It will be people—many of them people of color—across the South and in rural and underserved areas across the country, the regions and communities now at the epicenter of the U.S. HIV/AIDS epidemic. It will be young gay and bisexual men; it will be women of color."
The White House could not be immediately reached for comment by time of publication.