Trump Blames AFL-CIO President for 'Why Unions Are Doing So Poorly' on Labor Day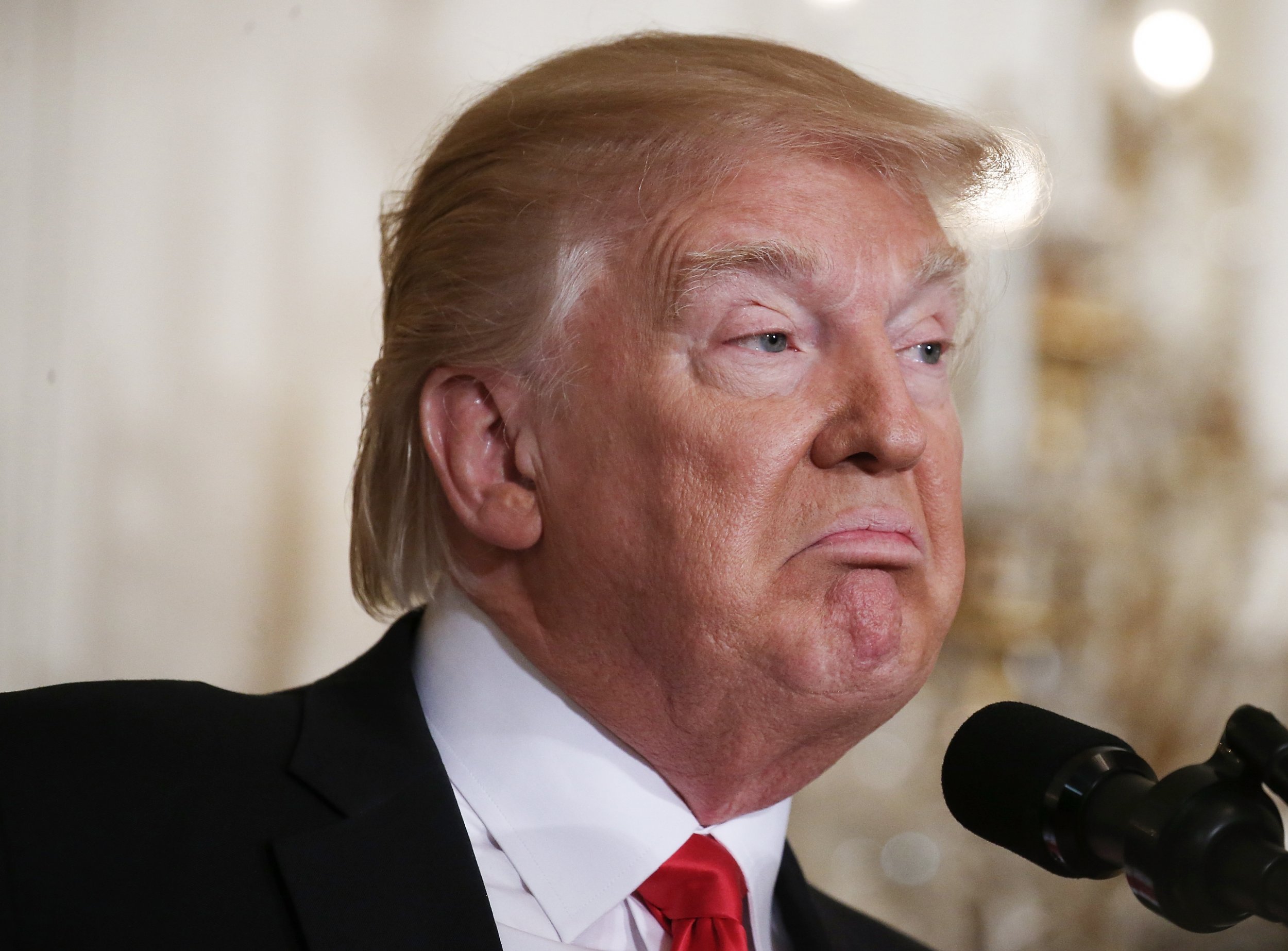 As Labor Day dawned, President Donald Trump fired back at AFL-CIO President Richard Trumka, saying unions were "doing so poorly" because of his leadership as a Democrat.
"Richard Trumka, the head of the AFL-CIO, represented his union poorly on television this weekend. Some of the things he said were so againt the working men and women of our country, and the success of the U.S. itself, that it is easy to see why unions are doing so poorly," Trump tweeted, misspelling against. "A Dem!"
Trumka on Fox News Sunday had bashed Trump and said he had greatly harmed American workers.
"He hasn't come up with an infrastructure program that could put a lot of us back to work," Trumka said. "He overturned a regulation that would deny over 5 million overtime that they would've had. He overturned some health and safety regulations that will hurt us on the job."
Trumka also accused Trump of having "used his office to actively hurt working people."
Fox News host Chris Wallace asked Trumka to comment on the healthy economy and low unemployment rate under Trump.
"Those are good, but wages have been down since the first of the year," Trumka responded. "Gas prices have been up since the first year. So overall, workers aren't doing as well."
Trumka added that the union continued "trying to find areas where we can work with" Trump.
The union president attacked Trump after he announced that he would do away with a 2.1 percent raise for federal workers. But at a ceremony in North Carolina on Friday, Trump said he would take a "good hard look" at the pay raise issue over the weekend.
On Monday, Trump touted the state of the economy and workers.
"Happy Labor Day! Our country is doing better than ever before with unemployment setting record lows," the president tweeted. "The U.S. has tremendous upside potential as we go about fixing some of the worst Trade Deals ever made by any country in the world. Big progress being made!"
Trumka in early August supported Trump's tariffs and said the president "understands that's what should be done.
"We reject the notion that it's either free trade or protectionism," Trumka said. "Sometimes what's good for the country may be bad for Joe and Jane in the short term. Even the farmers would say we ought to have fair trade agreements."
In another tweet Monday, Trump said: "The Worker in America is doing better than ever before. Celebrate Labor Day!"