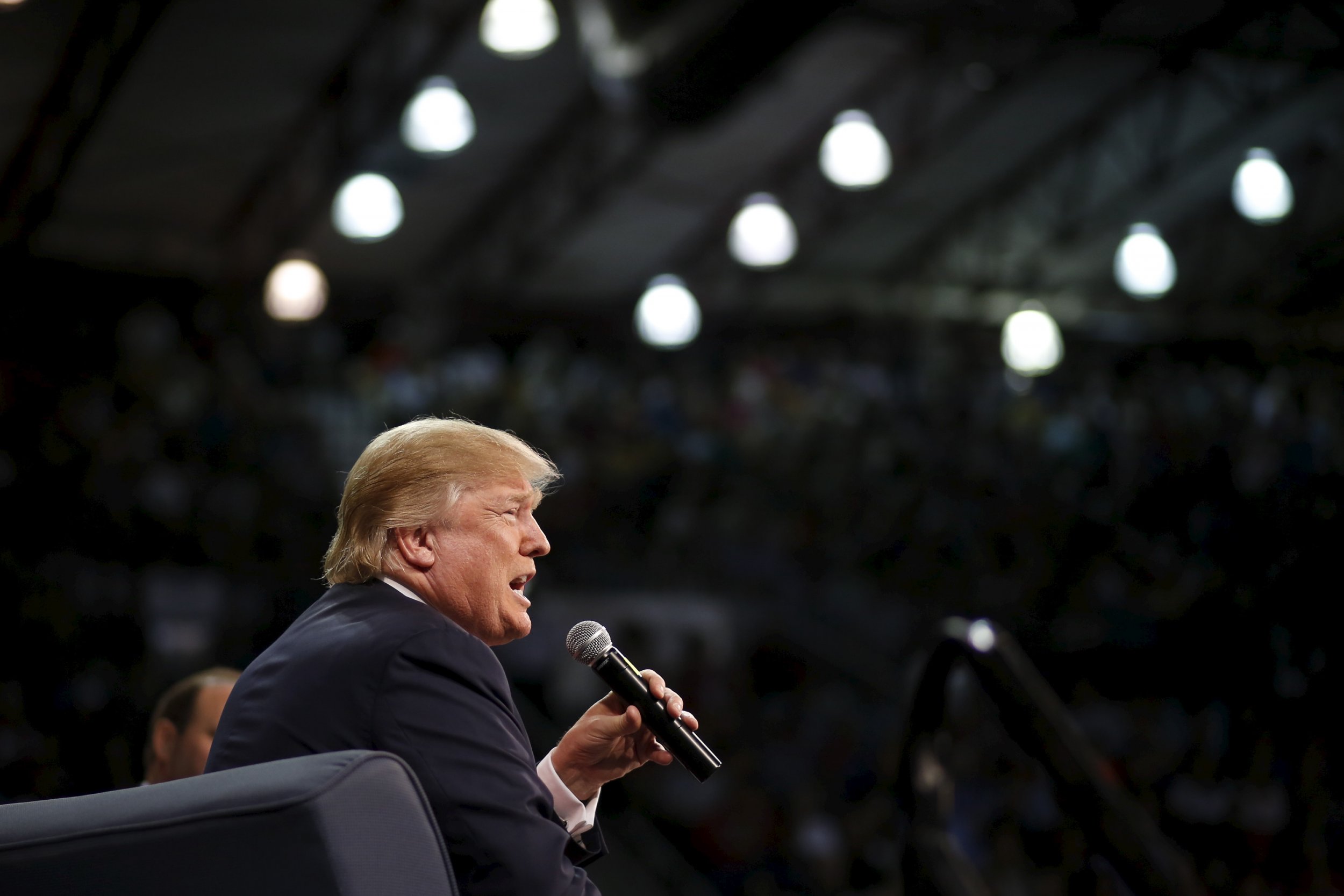 Republican presidential candidate Donald Trump's latest batch of incendiary comments targeted both Democratic candidate Hillary Clinton—he said that in her role as "one of the worst secretary of states in the history of the country" she had "killed hundreds of thousands of people with her stupidity"—and one of his GOP opponents, Ted Cruz, whom he called "a little bit of a maniac."
The real estate tycoon's comments came during an interview with Fox News Sunday's Chris Wallace, who appeared to be left in disbelief after the candidate blamed Clinton for the ongoing tensions in Syria, saying she "caused all this problem with her stupid policies." As secretary of state in the Obama administration, Clinton insisted that the United States should have armed moderate rebel groups from the get-go, Politico notes.
Speaking to Wallace, Trump said: "You look at what she did with Libya, what she did with Syria. Look at Egypt, what happened with Egypt, a total mess. They don't back — we don't back any of our allies. She talks about me being dangerous. She's killed hundreds of thousands of people with her stupidity."
Perhaps Trump was attempting to dispel the conspiracy theory tweeted by GOP candidate Jeb Bush last week: that Trump and Clinton had teamed up—with the Republican candidate conspiring with his "buddy" Clinton—to sweep her way to the White House.
Also during Sunday's interview, he bullied Cruz in the wake of the Texas senator surpassing the former front-runner Trump in an Iowa presidential poll release on Saturday, reports Reuters.
"I don't think [Cruz] is qualified to be president," Trump told Wallace, saying he doesn't have the "right judgment" for the job. "When you look at the way he has dealt with the Senate, where he goes in there like a, you know, frankly, like a little bit of a maniac. You are never going to get things done that way."
Cruz hasn't yet taken to bashing Trump in public, unlike other GOP opponents such as Bush and Marco Rubio, who have said the mogul is deliberately courting controversy in order to generate attention, such as his plan to ban Muslims from entering the United States.
Cruz is well ahead of Trump in the new poll, released by the Des Moines Register and Bloomberg News, with 31 percent support. Trump is at 21 percent, with Ben Carson in third with 13 percent and Rubio at 10 percent.