Trump Not Doing His Job? President Blames Democrats for Empty Positions, but Won't Name Nominees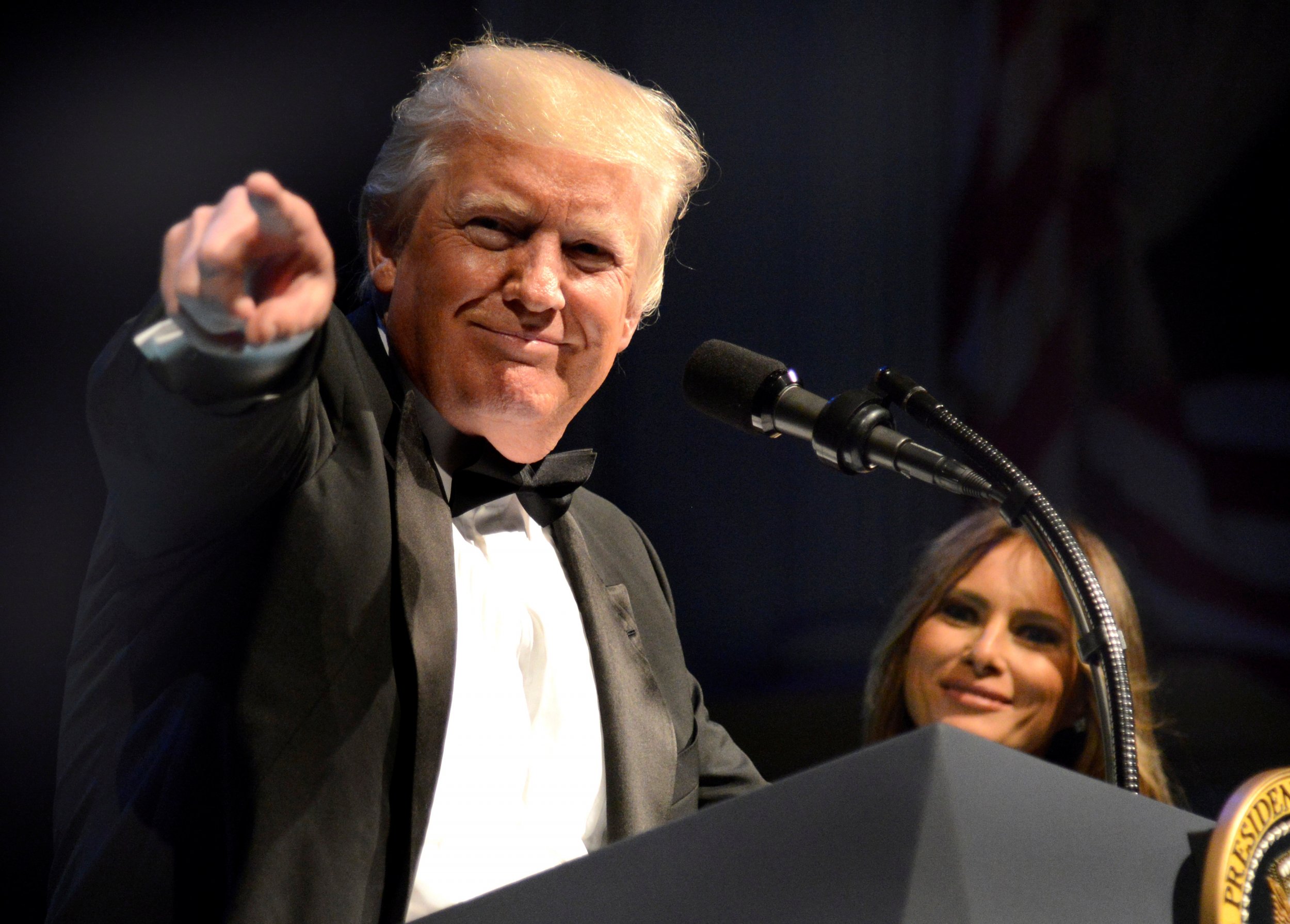 President Donald Trump blasted Democrats Monday for "taking forever" to approve Trump appointees, including ambassadors, despite moving historically slow in nominating appointees.
"Dems are taking forever to approve my people, including Ambassadors. They are nothing but OBSTRUCTIONISTS! Want approvals," he tweeted, mentioning Fox News' "Fox and Friends" in his tweet. Former Trump aide David Bossie said the confirmation process "has to move at a quicker pace" during an appearance on Fox and Friends Monday morning. Bossie was discussing the U.S. Ambassadorship to the U.K., a position for which Trump has not yet made a nomination. Trump announced his intention to nominate New York Jets owner Woody Johnson for the position in January but has not formally nominated Johnson.
While the Senate has taken longer to confirm Trump's nominees than those of previous presidents, Trump is way behind his predecessors in the speed of his nominations. Of 559 key positions requiring Senate confirmation identified by the Washington Post and the nonprofit Partnership for Public Service, 442 have no nominees. These positions include Cabinet secretaries, deputy and assistant secretaries, agency heads and other important leadership positions, representing just under half of the approximately 1,2000 positions requiring Senate confirmation.
Trump has fallen well behind other presidents in nominating appointees for these positions. As of May 20, 35 of Trump's nominees have been confirmed and 59 have been sent but not yet confirmed by the Senate. At the same time in Barack Obama's first term, 130 nominees were confirmed with 89 awaiting confirmation. George W. Bush, Bill Clinton and George H.W. Bush all had many more nominees confirmed and nominated.
New York Democratic Senator Chuck Schumer, the Senate minority leader, blamed Trump for the slow pace of confirmations.
"If the President is looking for someone to blame on the slow pace of confirmations, he needs only to look in the mirror," Schumer said in a statement Monday. "President Trump ought to roll up his sleeves and get to work rather than pointing false fingers of blame."
But the president does have a point regarding confirmation speed, as the average time of confirmation for Trump nominees is higher than all of the past five presidents. The average time to confirmation is 41 days for Trump's nominees. For Obama, the average time was 32 days and the average time for a Bush appointee was 20 days.
The fact that key positions remain empty, especially in departments and agencies that deal with counter-terrorism efforts, has gained increased attention following terrorist attacks in England. Many under secretary and assistant secretary positions in the departments of defense, state and homeland security remain unfilled with no nominees. Along with the high-profile position of FBI director, which has been without a nominee since James Comey was fired May 9, deputy secretary positions remain open in nine departments, with five having no nominee.
In April, Arizona Republican Senator John McCain expressed concerns about the lack of nominees in the Pentagon, saying Defense Secretary James Mattis is "all by himself." "It hurts the ability of the Pentagon to function without those people in their positions," McCain said, according to Real Clear Politics.
Five of Trump's 11 ambassadorial nominees have been confirmed, with 56 empty positions to countries to which the United States exchanges an ambassador, according to the American Foreign Service Association.
"It'd be great to be able to confirm some more nominees, so I'd love for them to speed up the pace," Texas Senator John Cornyn told Real Clear Politics in April. "I just don't know how ready they were for the transition."