Trump Blames Democrats 'Voting Against Me' for Why His Candidate in Texas Election Lost
Former President Donald Trump defended his influence over Texas voters, saying the only reason his candidate in a recent special election didn't win was because Democrats voted against him.
Trump still commands a strong following from his supporters, and polling indicates he's the front-runner for the 2024 Republican presidential nomination if he decides to challenge President Joe Biden.
However, Susan Wright, Trump's choice to fill a seat in the House of Representatives, losing to another candidate in last week's election called into question whether the former president's endorsement still held weight in state races.
On Wednesday, Trump denied there was anything about Wright's loss for people to read into with regard to his ability to help candidates win elections. He boasted that Wright, whom he endorsed in April, won the primary election, and state Senator Jake Ellzey won the general election only because Democrats were "obviously voting against me."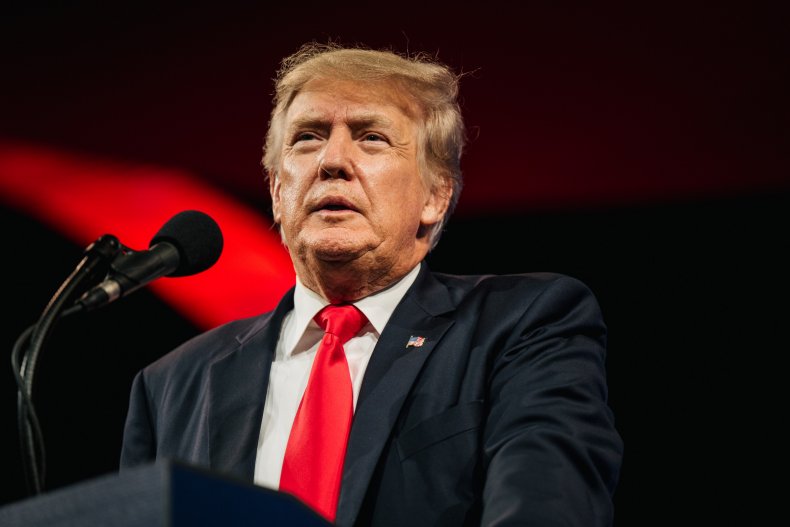 Given that there were two Republicans on the ballot in a statewide election, which is rare, Nick Maddux, vice president of Axiom Strategies, advised against using it as a true benchmark of the former president's influence. Maddux noted that it's unlikely Democrats would cast a ballot for Wright, since she was endorsed by Trump, and that could change the outcome of the election .
"We may eventually learn Democrat voters and anti-Trump Republicans voting together were enough to overcome Susan, which would be a result of the district's electoral make-up and not the president's influence in the Republican Party," Maddux said. "Once the voter data is finalized, this will become more clear weeks from now."
Since Trump believes Democrats went for the candidate he didn't endorse, he said, "I won because we ended up with a great Republican candidate."
"It was a big Trump victory, a great Republican victory, and a great victory for American Patriot Congressman Jake Ellzey," Trump said in Wednesday's statement.
A week after Texas' election, Trump had a true victory to celebrate when Mike Carey, his chosen candidate for a congressional seat in Ohio, won the Republican primary. Prominent Republicans endorsed different candidates in the crowded field of 11 candidates, but Carey came out on top with 37 percent of the vote. Trump called it a "landslide victory" for Carey, whom the former president said will "never let Ohio down."
Since Ohio's election involved only Republican voters, it's likely a better indicator of how Trump's endorsements could play out in open primary elections. The former president has vowed to primary Republicans who don't espouse his America First attitude and has already set his sights on some members of Congress.
However, it has yet to be seen how much Trump's backing will help primary challengers, as it's historically far easier to win re-election than oust an incumbent.