Trump Blames 'Fake News' Media for 'Division and Hatred' in U.S. After Pittsburgh Synagogue Shooting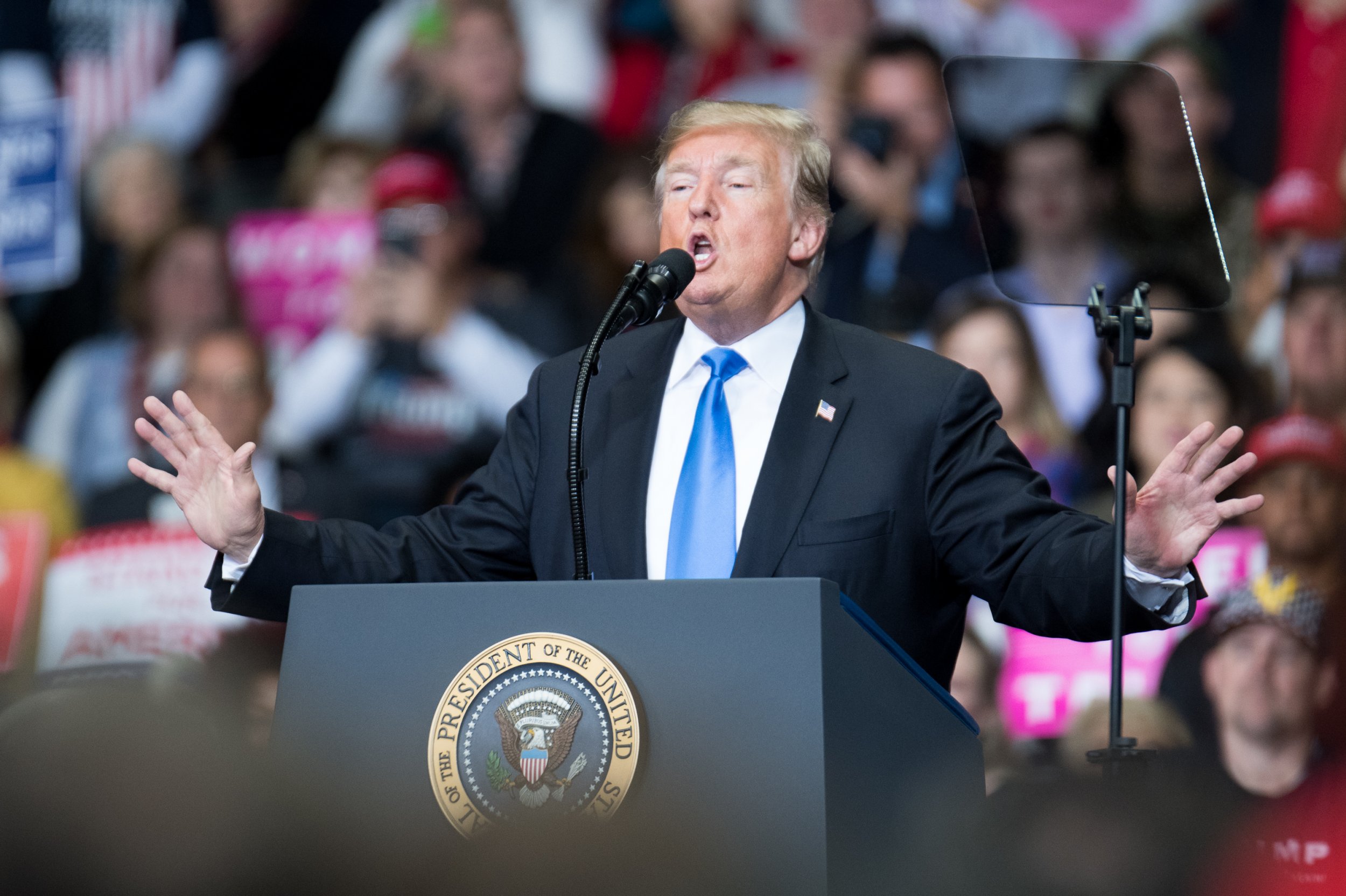 A day after the U.S. was rocked by a mass shooting in a Pittsburgh synagogue that left 11 people dead, President Donald Trump turned to Twitter to accuse the "fake news" media of doing "everything in their power" to blame Republicans and him for "division and hatred" across the country, when it was the media that was "causing problems far greater."
"The Fake News is doing everything in their power to blame Republicans, Conservatives and me for the division and hatred that has been going on for so long in our Country," the U.S. leader wrote on Sunday evening.
"Actually, it is their Fake and Dishonest reporting which is causing problems far greater than they understand!" he said.
While Trump did not elaborate on the accusation, he made his comments days after lashing out at the media over its reporting on a series of bomb scares in which suspicious packages were mailed to a number of high-profile Trump detractors, including former President Barack Obama and former Secretary of State Hillary Clinton.
The suspect arrested on suspicion of sending the mail bombs, Cesar Sayoc Jr., was taken into custody in Plantation, Florida, after he was arrested near a van covered in bumper stickers expressing support for Trump and the Republican Party.
Hours after Sayoc was arrested, Trump lambasted journalists at a rally in Charlotte, North Carolina, accusing the media of using "the sinister acts of one individual to score political points against me and the Republican party."
"The media's constant unfair coverage, deep hostility and negative attacks only serve to drive people apart and to undermine healthy debate," he said, as his supporters chanted "CNN sucks."
CNN's New York office had to be evacuated last week after it received one of the suspicious packages, which was addressed to former CIA Director John Brennan but delivered to CNN.
After Saturday's shooting, Vice President Mike Pence rejected the suggestion that Trump's political rhetoric might have contributed to divisions and violence in the U.S.
"Everyone has their own style," Pence told NBC News while in Las Vegas for a Republican rally on Saturday.
"People on both sides of the aisle use strong language about our political differences," he said, adding: "I just don't think you can connect it to acts or threats of violence."
"And I don't think the American people connect it," the vice president said.
Jewish community leaders in Pittsburgh appeared to disagree, however, with 11 leaders writing an open letter to Trump stating that he would not be welcome in the Pennsylvania city until he agreed to "fully denounce white nationalism."
In their letter, the 11 Jewish community leaders, who are all affiliated with the Pittsburgh branch of the liberal movement Bend the Arc: A Jewish Partnership, accused Trump of having "emboldened a growing white nationalist movement."
"You yourself called the murderer evil, but yesterday's violence is the direct culmination of your influence," the group said, adding that the president would not be welcome in Pittsburgh until he stops "targeting and endangering all minorities."