Trump Blames Generals for Niger Ambush That Got Four U.S. Soldiers Killed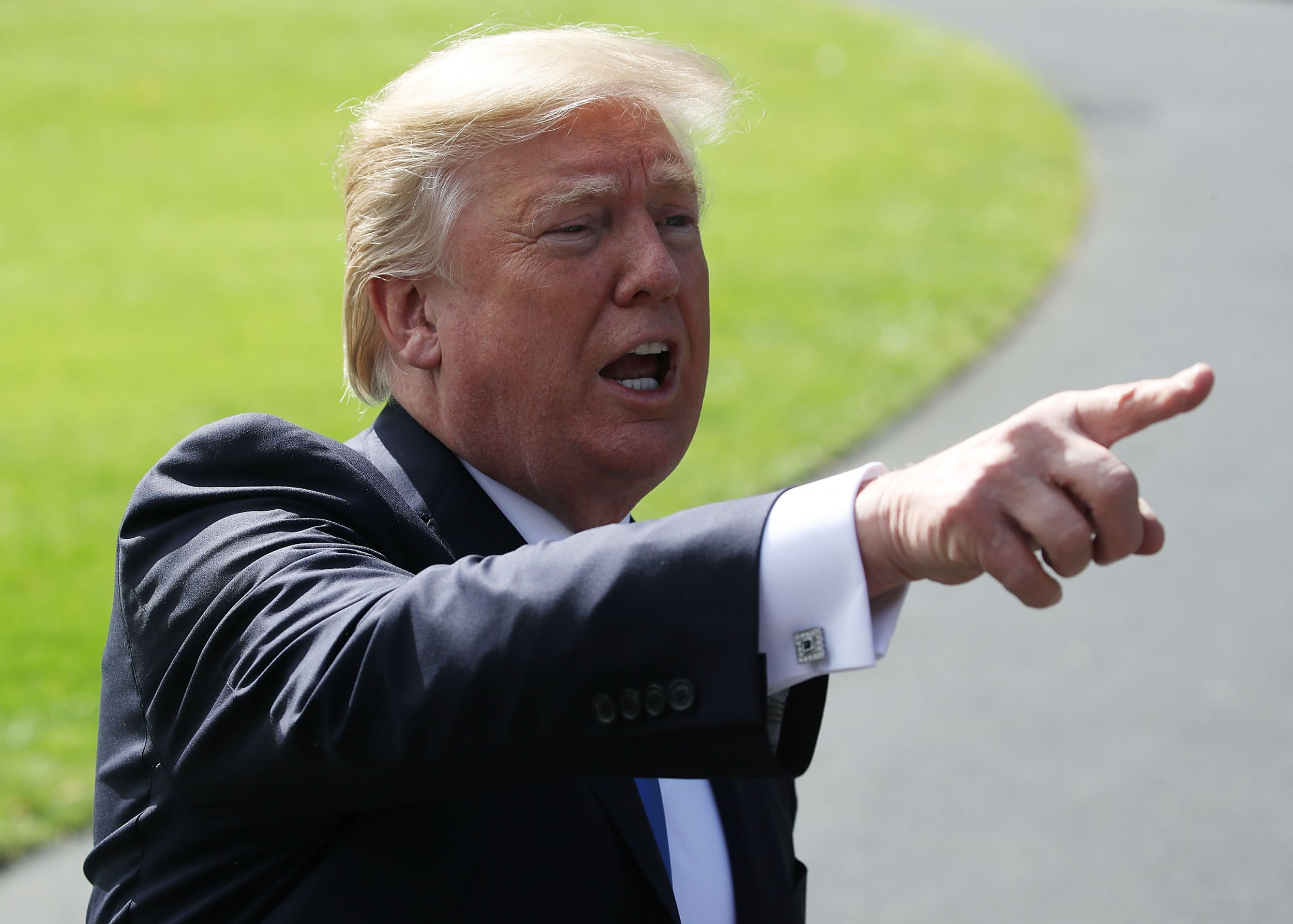 Did President Donald Trump, the commander-in-chief, just blame U.S. generals for the deadly October 4 ambush in Niger?
When asked by reporters on Wednesday if he authorized the mission in Niger that left four U.S. Army Special Forces soldiers dead, Trump said, "No, I didn't, not specifically." The generals have "decision-making ability," he added.
"I have generals that are great generals," he said during an impromptu press conference outside of the White House before heading off to Dallas. "These are great fighters; these are warriors. I gave them authority to do what's right so that we win. That's the authority they have. I want to win. And we're going to win."
Trump referred to the leaders as "my generals" and "my military." He's used such phrasing before, which has angered the military community.
"When it comes to the military, the military belongs to the country. Our defense system belongs to the country. And it's not the president's military, it's the military of the United States of America," Leon Panetta, a former defense secretary and director of the CIA, said in April.
This is also not the first time Trump has seemingly placed responsibility for a deadly military incident on the generals. After a botched raid in Yemen resulted in the death of U.S. Navy SEAL Chief Petty Officer William "Ryan" Owens in late January, Trump said, "My generals are the most respected that we've had in many decades I believe. And they lost Ryan."
During his presidential campaign, Trump said, "I know more about ISIS than the generals do, believe me." His actions since becoming president, however, suggest Trump doesn't believe this at all.
Trump has delegated far more autonomy to the Pentagon in conducting military operations than was offered by his predecessor, Barack Obama. He's also filled his cabinet with military men. Chief of Staff John Kelly and Defense Secretary James Mattis are both retired Marine generals.
"What I do is I authorize my military.... We have given them total authorization, and that's what they're doing," Trump said in April. The president argued this is why the military has been "so successful" under his watch compared to "what has happened over the last eight years."
The military seems to appreciate this newfound independence under Trump.
"It has freed us up a bit to prosecute the war in a more aggressive manner, I think," said Lieutenant General Stephen Townsend, commander of the U.S.-led coalition forces fighting the Islamic State militant group (ISIS) in Iraq and Syria from August 2016 to September 2017, during an interview with Timeover the summer.
But some have argued that the lack of restrictions has only made the military more trigger-happy, which could help explain the extreme rise in civilian deaths from U.S. air strikes under Trump. The rules the president has rolled back were designed to prevent civilian casualties.
Does the military's increased autonomy also place troops in greater danger? This is less clear. But some argue that Trump has skirted portions of his responsibility as commander-in-chief, and that on more than one occasion this has allowed him to point to his generals when things have gotten messy.
Meanwhile, many questions remain about what exactly happened in Niger on October 4, and an investigation is ongoing.