Trump Blames 'Disgraceful' Not Guilty Verdict in Kate Steinle Shooting Case on Justice System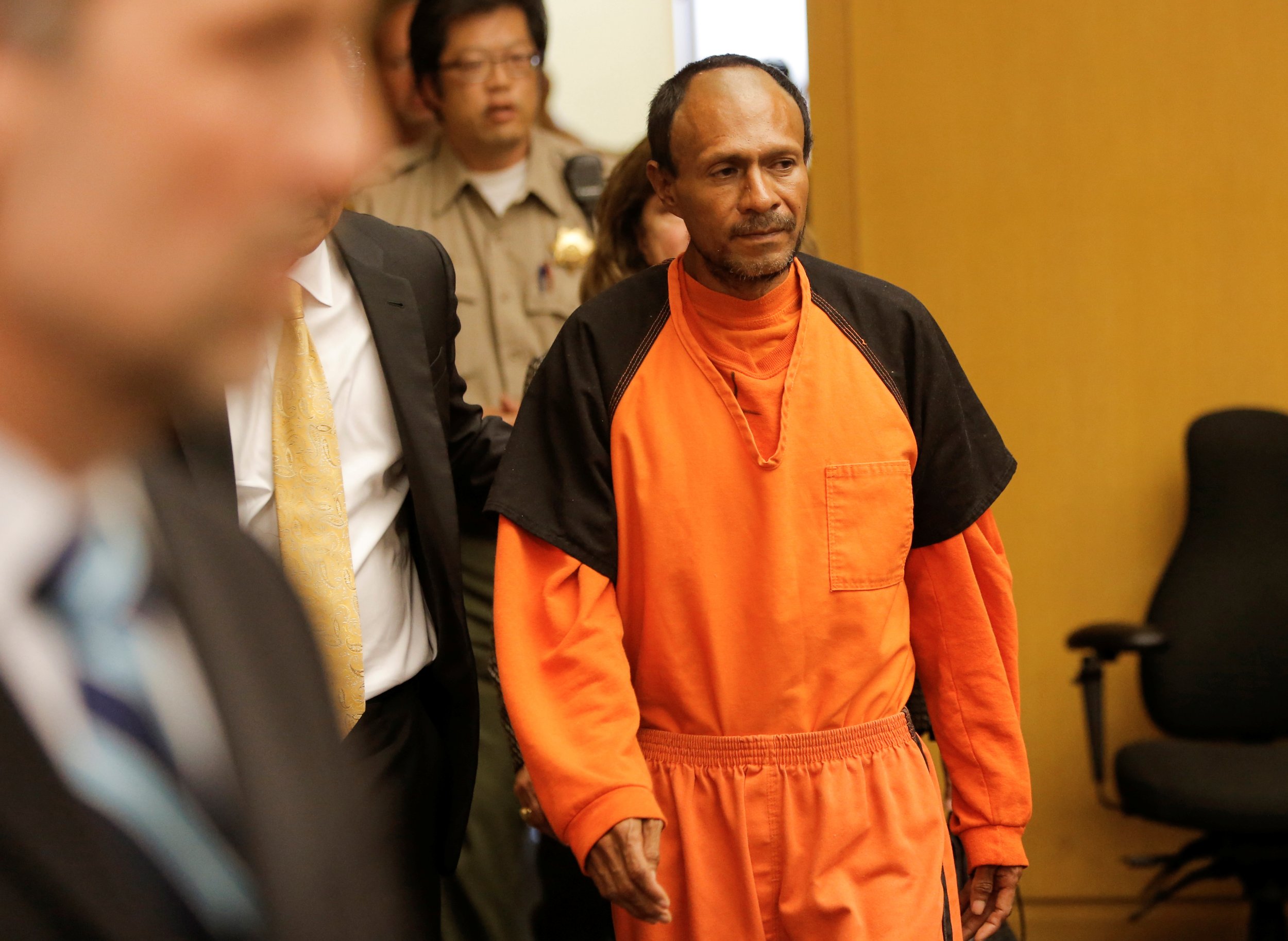 President Donald Trump has responded angrily to the verdict in a high-profile trial in California, in which jurors found illegal immigrant Jose Ines Garcia Zarate not guilty of murdering a woman in 2015.
Garcia Zarate was acquitted Thursday after his lawyers argued he didn't intentionally shoot Kate Steinle in July 2015 on a San Francisco pier. They argued he accidentally shot his handgun into the ground and the bullet ricocheted and hit Steinle while she walked with her father.
Trump tweeted shortly after the verdict late Thursday, "A disgraceful verdict in the Kate Steinle case! No wonder the people of our Country are so angry with Illegal Immigration."
The case became a political faultline, with many conservatives using it to argue against San Francisco's so-called sanctuary city status. Authorities did not hand Garcia Zarate over to immigration authorities when he was arrested for an unrelated crime prior to the shooting.
Trump has followed the case closely and used it in his 2016 election campaign to push for tighter restrictions on illegal immigration.
"This man, or this animal, that shot that wonderful, that beautiful woman in San Francisco, this guy was pushed back by Mexico," Trump said during an interview with CNN in 2015. "Mexico pushes back people across the border that are criminals, that are drug dealers."
The president repeatedly suggested that Steinle was shot in cold blood. "Beautiful Kate in San Francisco was shot by an illegal, who was here five times and they couldn't do anything about it," he said as a presidential candidate. "Mexico kept pushing him back because they didn't want him. Believe me, that's true."
Read more: What legal rights do immigrants have? How the Kate Steinle trial is testing Trump's America
Trump supported a bill known as "Kate's Law" passed in the House in June based on the Steinle case. The law seeks to increase jail time and fines for illegal immigrants who have been deported and are captured after returning to the U.S.
Garcia Zarate was deported five times before Steinle was shot. Now that his trial is finished, immigration officers are working to deport him again.
Trump's director of social media, Daniel Scavino Jr., said early Friday that the verdict has redoubled the president's resolve to build the wall he has proposed on the border between the U.S. and Mexico.
"President @realDonaldTrump will BUILD THE WALL, making America SAFE again. Now, determined like ever before!" Scavino Jr. wrote on Twitter. "We will never forget #KateSteinle. Let's all keep her mother Liz, father Jim, and brother Brad in our thoughts and prayers."