Trump Blames Russia for Aiding North Korea, Says Moscow Undercuts Efforts to Sanction Kim Jong Un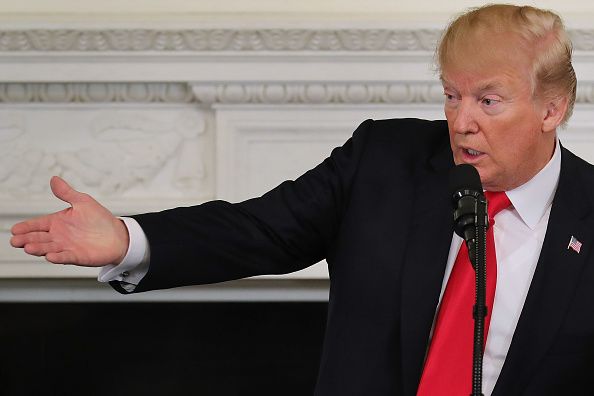 During a press conference Monday, President Donald Trump slammed Moscow for aiding North Korea.
Questioned about the news that Pyongyang may be willing to enter into negotiations with the United States over its nuclear weapons program, Trump credited Beijing for doing more than ever to pressure the hermit kingdom to negotiate. Russia, on the other hand, is "sending in what China is taking out," Trump said.
The comments called attention to the longstanding suspicion that Russia is carrying out business with North Korean leader Kim Jong Un's rogue regime, despite international sanctions that aim to curb the country's development of nuclear weapons.
"There is at least some evidence to suggest Russia is in some capacity selling oil to North Korea in violation of UN Security Council resolutions they have signed on to. The challenge is we have no way of knowing if such shipments come at the directive of the Putin government or traders in Russia's Far East smelling profits and are filling the void," Harry Kazianis, director of defense studies at the Center for the National Interest, a public policy think tank in Washington, told Newsweek.
"The good news in this situation is that Moscow could never completely fill the oil and natural resources void China is vacating thanks to sanctions," he added.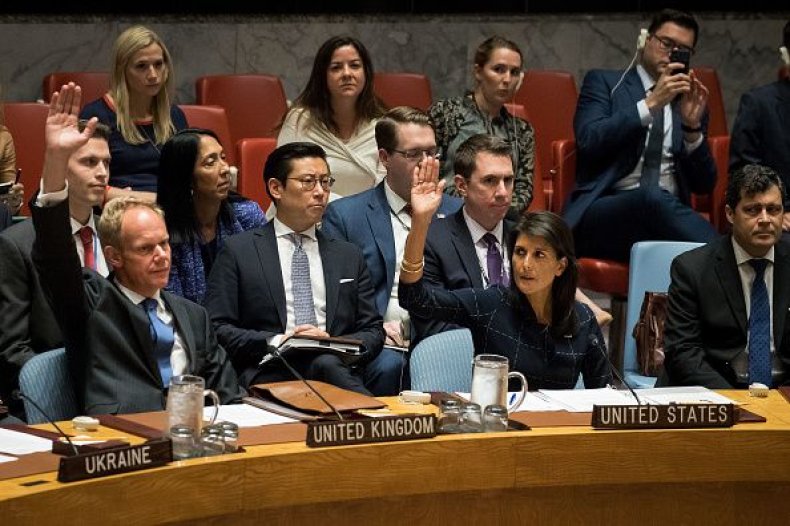 North Korea is currently subject to a variety of international sanctions, both from the United Nations and the U.S. Treasury. Moscow has agreed to comply with the U.N. sanctions, and in early February Russia's Ambassador to North Korea Alexander Matsegora announced that Russia would begin deporting North Korean workers stationed in Russia' far east—tens of thousands of whom help prop up the region's construction sector.
Simultaneously, however, reports have emerged that Russia could be supplying oil to North Korea.
"The United Nations Security Council resolutions limit the amount of oil and oil products that can be exported to North Korea. They also prohibit U.N. member states from engaging in ship-to-ship transfers of sanctioned North Korea goods and resources," Lisa Collins, an expert on the Koreas at the Center for Strategic and International Studies, told Newsweek.
"There is some evidence that Russia is helping North Korea to evade these sanctions by engaging in ship-to-ship transfers of fuel," Collins added. "By helping North Korea to evade sanctions through ship-to-ship transfers of fuel, Russia is relieving some of the economic pressure that Pyongyang might otherwise feel from the international community and China's increasing enforcement of UN sanctions."
Some experts argue that Russia is helping North Korea behind-the-scenes in order to gain leverage over negotiating partners on the international level.
"The Korean Peninsula is something of a second-tier strategic concern for Russia....North Korea's merchandise trade with Russia in recent years has been a tiny fraction of its trade with China," Daniel Wertz, program director of the National Committee on North Korea, told Newsweek.
"Nonetheless, Russia has been ambivalent about sanctioning North Korea, and has occasionally threatened to play a spoiler role in order to keep a seat at the diplomatic table," Wertz added.
Trump has largely avoided criticizing Moscow throughout his presidency, while he has taken a tough line on North Korea, slinging insults at the country's leadership via Twitter. If Russia is helping to boost Pyongyang's economy, that could prove to be one of the few serious points of contention between Trump and Russia.
However, some experts noted that Moscow is likely to reject accusations of undercutting international sanctions by doing business with Pyongyang.
"Moscow claims that it has repeatedly demonstrated clear opposition to North Korea's nuclear weapons programme," James Brown, an expert on Russia and the Far East, told Newsweek.
"Yet, while Moscow claims to support sanctions, there continue to be reports that Russian companies are assisting North Korea to evade the punitive measures by illicit transfers of oil products between ships at sea and by trans-shipment of North Korean coal through the Russian port of Nakhodka," Brown added.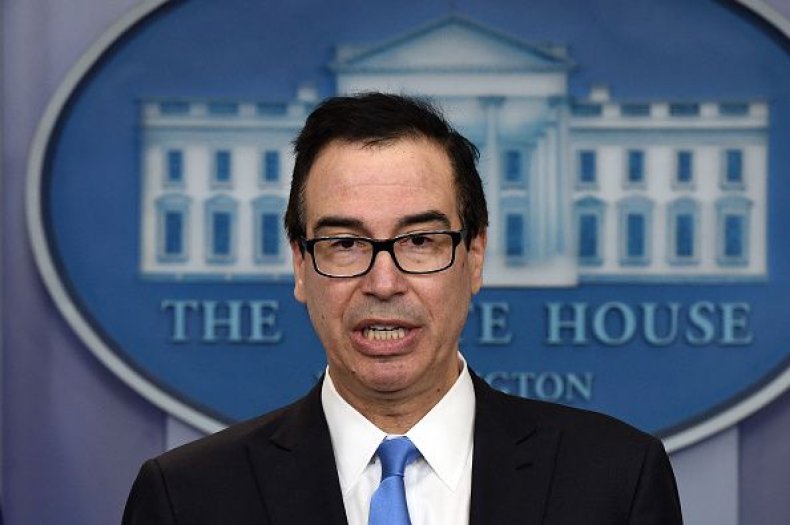 On Friday, the Trump administration issued a new set of sanctions that aimed to crack down on North Korea's ability to profit from maritime activities. The new sanctions targeted one person, 27 companies and 28 vessels located or registered in countries such as China, Singapore, Taiwan, Hong Kong, Tanzania and Panama, among others. The sanctions did not target Russia.
Two days later, officials in South Korea announced that high-ranking officials from North Korea said their country's leadership was willing to negotiate with the United States about its nuclear weapons program. For his part, Trump has said he would be willing to speak "under the right conditions."