Trump Blasted by Former Staffer Miles Taylor for Deceptive Fundraising Payment Scheme
National security expert and ex-Trump administration official Miles Taylor criticized a fundraising tactic that the former president's reelection campaign used to collect recurring payments from donors on Sunday, following the publication of a New York Times report that brought the scheme to light.
"Donald Trump is the master of the politics of personal destruction," said Taylor during an MSNBC appearance Sunday morning, paraphrasing previous remarks to which he credited President Joe Biden's eldest son, Hunter Biden.
Taylor, who served as chief of staff to the former U.S. Secretary of Homeland Security Kristjen Nielsen until 2019, was targeted by Trump and his supporters after publicly denouncing Biden's predecessor. More than one year after his departure from the Department of Homeland Security, Taylor revealed himself to be the "anonymous" insider behind an expository Times opinion piece, and subsequent book, censuring Trump and his administration.
Responding to the recent Times report—which detailed a confusing fundraising stratagem wherein campaign donors unwittingly found themselves giving repeated payments to Trump's reelection bid—Taylor called the former president's administration a "scam" and said the same of his second-term run for office.
"This man is a grifter, he's a con artist and he's cruel," Taylor said. "We have to look back at this period and learn a lesson, and see the total damage done by bad rhetoric coming from our nation's leaders, and how much of an effect it can have on our country and our own civility as Americans."
On Saturday, the Times reported that many of Trump's campaign donors—including a Kansas City man battling cancer while in hospice care—intended to offer one-time payments to the presidential bid, but realized later that thousands of dollars had been collected from their bank accounts via an illusive recurring donation system.
"That was especially devastating," Taylor noted during his MSNBC interview, explaining that his mother is a hospice nurse and has experienced firsthand "how difficult life is for people at end of life."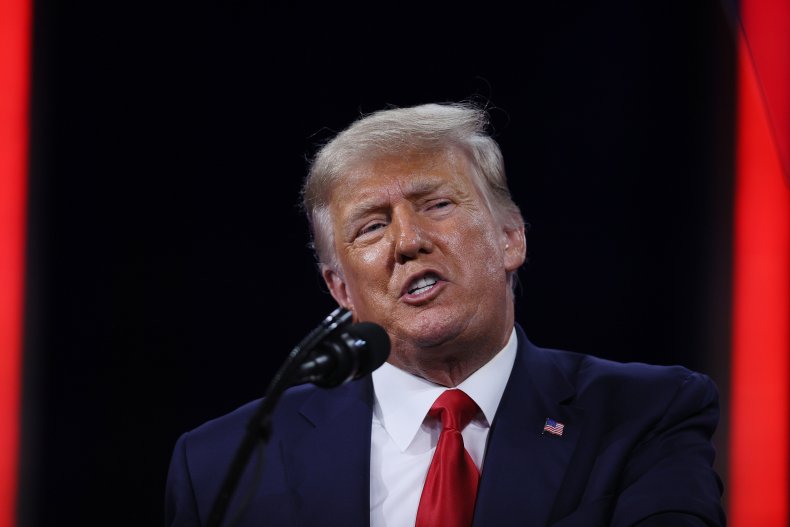 "And to raid someone of their money at the end of their life has got to add onto that hardship for the whole family," he continued.
The former DHS official went on to describe Trump as "a major-league all-star of grifting."
"Donald Trump one time said that he was glad that there was a coronavirus pandemic because it meant that the didn't have to shake the hands of his disgusting supporters," Taylor recalled. "So, on the one hand, Trump doesn't want to shake their hands, but he wants to raid their pocketbooks."
Newsweek reached out to Trump's office for comment, but did not receive a reply in time for publication.
Correction 4/7/21, 11:46 AM ET: This story was updated to include Taylor's full name on first reference. A previous version did not include his surname.