What Is the Open Skies Treaty? Trump Blocks Funding for Surveillance Program That Includes Russia
President Donald Trump moved to block funding for an international surveillance treaty in his signing of a $717 billion national defense policy bill Monday, and Russian officials were quick to react.
The new law suspends funding for the Treaty on Open Skies, a pact that has allowed 34 member nations to send unarmed observation flights over one another's territory since 2002. Funding may be restored, according to the law, only after Russia is in "complete compliance with [its] obligations." Russian officials reportedly responded Tuesday by accusing the United States of breaking the treaty and even attempting to secretly build up its munitions.
"This is an attempt to hide everything the Americans will be preparing in the course of a new arms race," said Vladimir Dzhabarov, the deputy chairman of the Federation Council's Foreign Affairs Committee, The Moscow Times reported.
Russian Deputy Foreign Minister Sergei Ryabkov was more guarded, telling state news agency RIA that Moscow regrets the United States' decision, according to Reuters.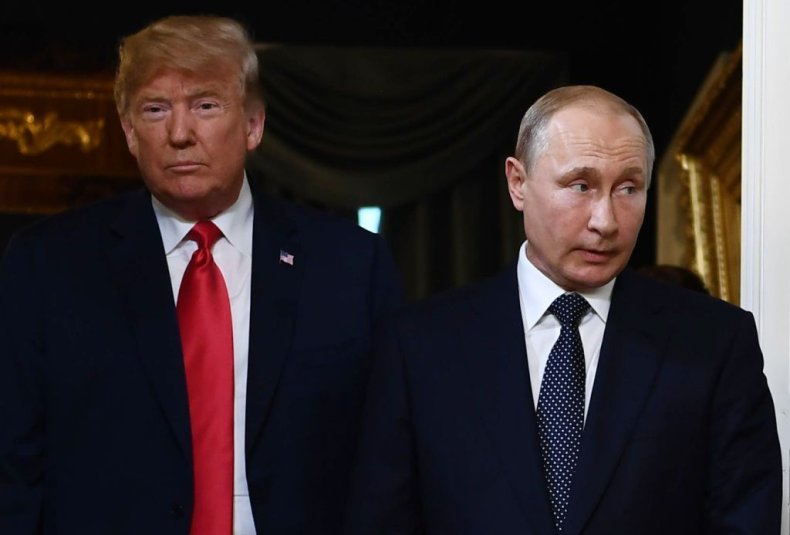 The suspension of U.S. funding came after Russia cut the number of air bases the U.S. is allowed to observe, despite the treaty. Washington also accused Moscow of violating the treaty by setting a limit on the number of observational flights permitted over the militarized Kaliningrad exclave.
Located between Poland and Lithuania, the Russian province has reportedly seen increased military activity, with satellite images even suggesting a build-up of nuclear facilities. Poland, Lithuania and other NATO members have expressed concern about Russia's intentions, especially following its 2014 support for separatist militants in Ukraine and the annexation of the Crimean peninsula.
The new defense bill also requires a report on the annual cost of "countermeasures to mitigate potential abuses of observation flights" by Russia over Europe and the U.S.
A Russian reconnaissance mission garnered headlines in the United States in August 2017, when an aircraft flew over Washington, D.C., New Jersey and Dayton, Ohio, near Wright-Patterson Air Force Base, with some suggesting the mission was intended to "troll" Trump at a time of high international tensions.
However, Pentagon officials insisted that such aerial observations are perfectly routine, with Russia estimated to have conducted more than 165 such missions since the treaty went into effect.
"They usually come in, and they list out what locations they want to fly over," a Pentagon official told Politico at the time. "We put together the flight plan and with a few exceptions—safety-wise or weather-wise—they are allowed to fly over pretty much the entire territory."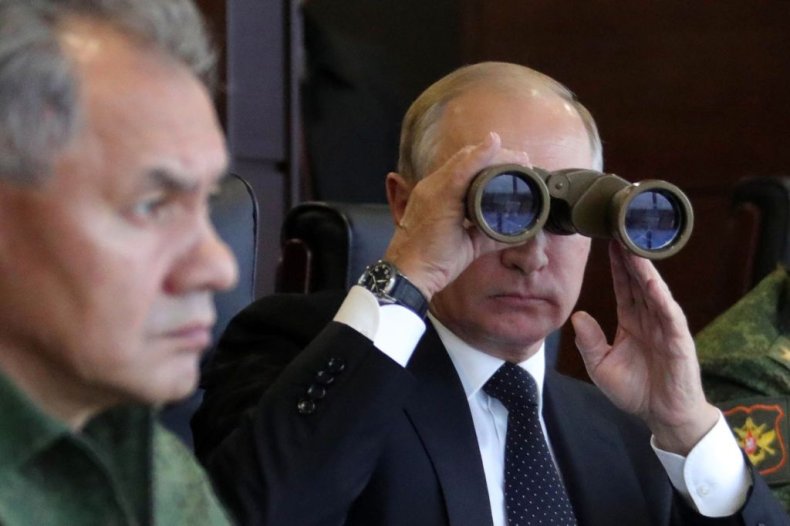 According to the State Department, Open Skies "is designed to enhance mutual understanding and confidence by giving all participants, regardless of size, a direct role in gathering information through aerial imaging on military forces and activities of concern to them," CNN reported in August 2017.
Washington's move to block Russia from flyovers came just after it last week announced new sanctions against Moscow to be implemented at the end of August.
Relations have remained tense despite a mid-July summit between Trump and President Vladimir Putin in Helsinki, Finland, that the U.S. president hailed as a success. Republicans and Democrats slammed the president for the summit, accusing him of pandering to Russia and failing to recognize Putin as a foe.