Today in Trump: President Confuses Two Female Reporters, Laments Arpaio Pardon's Low Ratings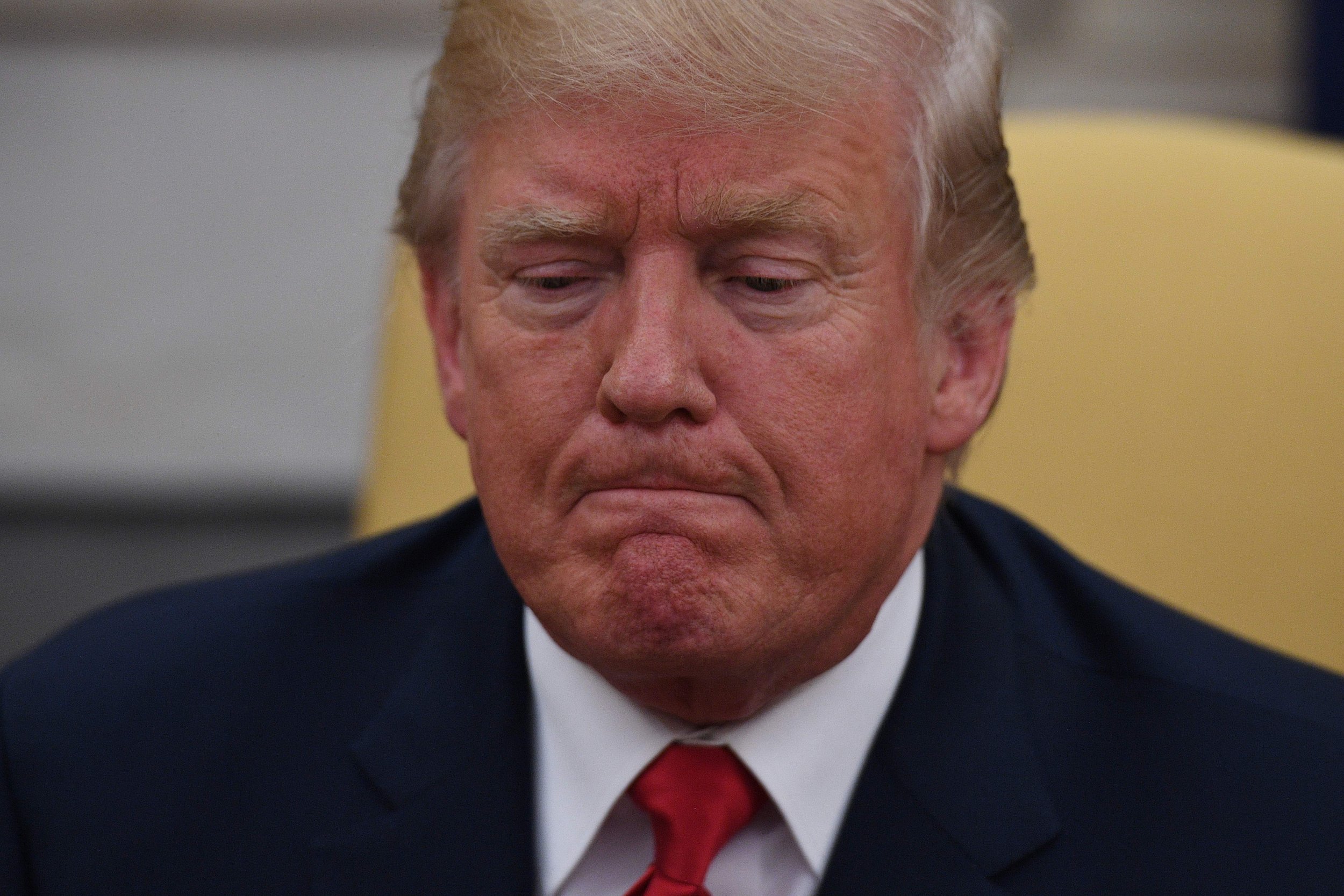 President Donald Trump's real-life blooper reel got a new addition Monday when he mixed up two blonde female reporters at a White House news conference.
The American commander in chief was holding a joint event with the president of Finland Monday when Sauli Niinistö called on a Finnish journalist. Trump, grinning, appeared to think it was a reporter who'd already spoken.
"Again?" Trump asked, leaning into his microphone. "You're going to give her... the same one?"
Niinistö responded, "No, she is not the same lady." Trump, who recently told French first lady Brigitte Macron she was beautiful and "in such good shape," interrupted to tell her to go ahead. The journalist did—after informing him that "we have a lot of blonde women in Finland."
Her remarks instantly went viral on social media.
That wasn't the only notable part of Monday's news conference. Trump also addressed his pardon of Joe Arpaio, a former six-term sheriff from Maricopa County in Arizona, convicted of criminal contempt earlier this year because he refused to stop illegally detaining people he thought were undocumented immigrants. Trump announced Arpaio's pardon Friday night as thousands of Texans were bracing for impact from then–Hurricane Harvey.
A reporter asked Monday what Trump's response was to critics of his decision.
"A lot of people think it was the right thing to do," Trump said. "And, actually, in the middle of a hurricane, even though it was a Friday evening, I assumed the ratings would be far higher than they would be normally."
Trump went on to say that he thought Arpaio had been treated "unbelievably unfairly," especially given that he's a "great veteran of the military, a great law enforcement person," according to CNN. Arpaio endorsed Trump in January 2016.