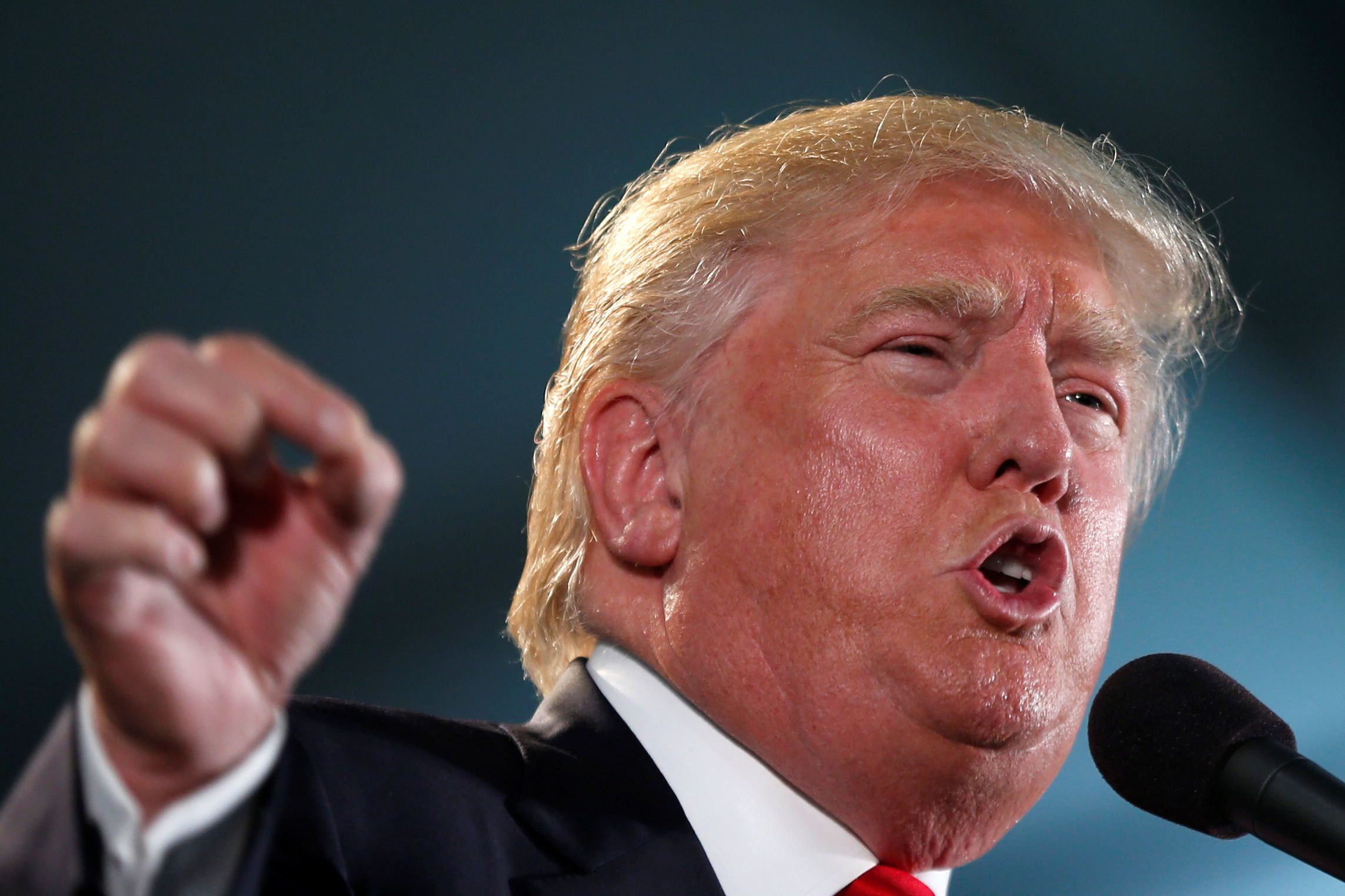 In most presidential elections, foreign policy isn't a pivotal issue. Voters tend to choose candidates they most align with on domestic issues, and who they think best equipped to run the economy. Ironic, because in today's increasingly interconnected global economy and increasingly gridlocked Congress, presidents tend to have their greatest influence abroad.
Hillary Clinton is apparently hoping to convince American voters that foreign policy is a critical issue in the 2016 election, especially with regard to one particular candidate: her presumed opponent, Donald Trump.
In a speech pundits quickly declared one of her most effective yet, she assailed the New York real estate mogul last week for a "dangerously incoherent" foreign policy, calling his proposals "a series of bizarre rants, personal feuds and outright lies." Clinton took aim at Trump's remarks on the idea of nuclear armament of Japan and South Korea, his anti-Muslim rhetoric and America's involvement in NATO.
Trump wasted little time in hitting back, in an interview on "Face the Nation" Sunday. He doesn't want more nukes, he said, but for "all these countries to pay for protection," to help with America's national debt. He also slammed U.S. generals' knowledge of the Islamic State militant group—"Well, they don't know much, because they're not winning."
If the back-and-forths are any indication, foreign policy could play a much bigger role in 2016 than it has in years' past — not because it matters more now to the American voter, but because Clinton believes it her opponent's biggest weakness.
"If we weren't talking about Donald Trump and Hillary Clinton right now, we wouldn't be talking much about foreign policy," Mark Peterson, political science professor at the University of California-Los Angeles, told Newsweek . "Most people think about domestic issues and the economy unless we're in the throes of a major military conflict or terrorism attack."
What's different now? Trump, mostly. He's proven to be a reactive enough candidate that Clinton believes she can make the case that he'd be a terrifying choice for a man in control of the country's nuclear arsenal.
"Certain people like this notion that you can turn a polite enterprise (politics) into a bar-room brawl," Peterson said of Trump's fiery rhetoric thus far. "That's fine for getting through the nominating process, but now that you've got the entire electorate in play, those personality issues put to concerns like controlling the nuclear triad, commanding the military, overseeing the intelligence system, having control over the internal affairs of intelligence at the FBI, the Justice Department, Donald Trump's personality, bluster and inconsistencies become more worrisome."
Clinton's pitch now is OK, it's all been fun. But if you put this guy into the White House, you're installing someone who didn't even know what the nuclear triad was until a few months ago, and who is threatening a trade war with China. Applaud his "authenticity" all you like, but being president requires much more than that, is the message.
"I think foreign policy could play a bigger role" this time, Peterson said, in ways not seen since Lyndon Johnson questioned whether Barry Goldwater would be reckless with nukes, or questions about Ronald Reagan's ability to run the nation's military. "But neither of them comes at all close to Donald Trump, in that they both knew a lot more, had been in positions of responsibility and were much more consistent. It wasn't the same level of 'My goodness, this guy doesn't know a thing about these issues, yet he feels like he has a command of them.' It becomes almost comical, if it weren't so serious."