Trump Boasts of Hardline Russia Stance and Insults "Total Sleaze" Comey After FBI Investigation Reports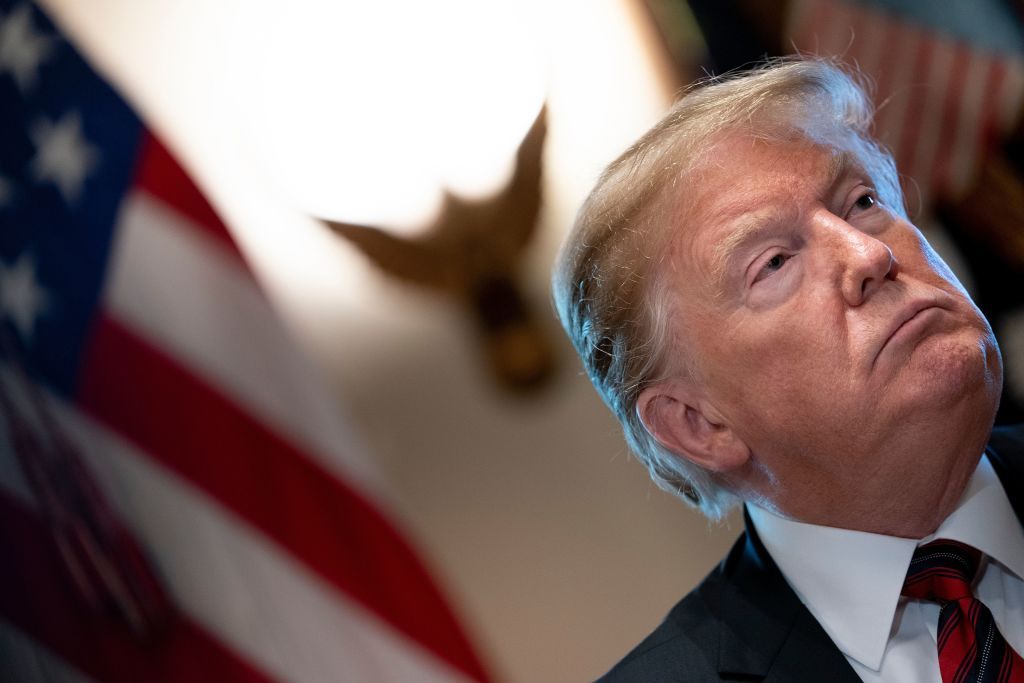 President Donald Trump in a series of tweets Saturday morning lashed out at a report that he had been investigated by the FBI over alleged Kremlin ties, claiming that no other U.S. president had been tougher on Russia.
"Wow, just learned in the Failing New York Times that the corrupt former leaders of the FBI, almost all fired or forced to leave the agency for some very bad reasons, opened up an investigation on me, for no reason & with no proof, after I fired Lyin' James Comey, a total sleaze!" Trump tweeted.
He continued that "Everybody wanted him [Comey] fired, Republican and Democrat alike" over his "rigged & botched" investigation in Hillary Clinton's use of her email servers while serving as secretary of state.
He said Comey's FBI was in turmoil as a result of the investigation, and that Comey is being "totally protected by his best friend, Bob Mueller," the special counsel probing allegations of Russian interference in the 2016 election.
He went on to claim that he was in fact a Russia hawk, who had been tougher on the Kremlin than his three predecessors in the White House, but also claimed to wish for better relations with Russia.
"I have been FAR tougher on Russia than Obama, Bush or Clinton. Maybe tougher than any other President. At the same time, & as I have often said, getting along with Russia is a good thing, not a bad thing. I fully expect that someday we will have good relations with Russia again!"
Trump's tweets follow an explosive report in the New York Times Saturday, which said that after Comey's sacking by Trump in May 2017, the FBI opened an investigation into whether Trump was working for Russia. The probe was taken over by Mueller when he was appointed special counsel to investigate allegations of Russian interference, but it is not known if it currently forms part of his ongoing investigation.
The report does not specify which FBI officials authorised the investigation, and claims that the agency acted after Trump, on two occasions, cited the FBI's probe into Russian interference in 2016 as grounds for sacking Comey.
In his two years in office Trump has had an unsteady relationship with Russia.
The administration has imposed fresh sanctions on Russian individuals, boosted funding to the European Reassurance Initiative designed to deter Russian aggression in Europe, and backed out of a missile proliferation treaty agreed during the Cold War, claiming Russia violated it terms.
However, Trump's language towards Russia has also been conciliatory, and in June 2017's Helsinki summit with President Vladimir Putin Trump even seemed to accept Russian assurances that it had not meddled in the 2016 election, over the evidence of his own intelligence agencies.
The claim prompted some critics to go as far as to accuse the president of treason.
Trump, for his part, has long castigated the Russia probe as a partisan "witch hunt."
Comey, who has emerged as one of the president's staunchest critics, denied in testimony to congress in December claims that he is close to Mueller after the president claimed the two were "best friends."
"I am not," Comey said. "I admire the heck out of the man, but I don't know his phone number, I've never been to his house, I don't know his children's names."