Trump Transition: Jon Huntsman, John Bolton, Exxon CEO Among State Department Possibilities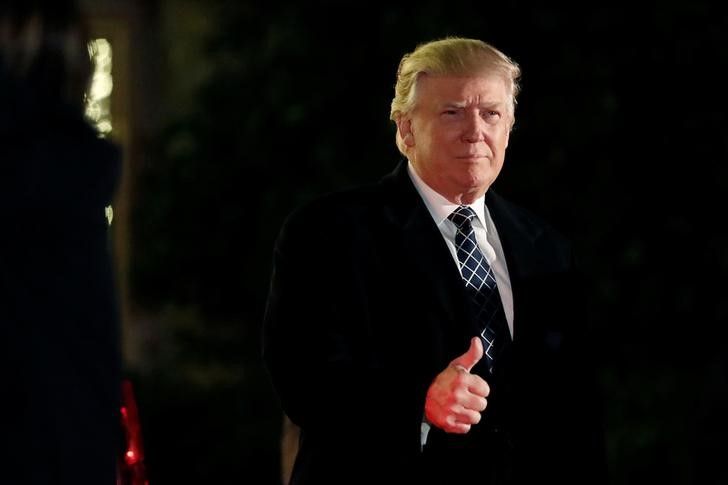 Welcome to Newsweek's daily rundown of President-elect Donald Trump's transition process. There are about 4,000 positions to fill, and we'll be keeping track of appointees through the January 20 inauguration.
Donald Trump's transition team expects the president-elect to nominate someone for the secretary of state post within the next two weeks, although the field of candidates appears to be getting larger.
Incoming Chief of Staff Reince Priebus said Sunday that the choice would be made "soon...perhaps next week or the week after," while adviser Kellyanne Conway told reporters that the potential field has expanded and "additional candidates" will be interviewed this week.
RELATED: Taiwan call fallout, Palin blasts 'crony capitalism'
Former Utah governor and ambassador to China Jon Huntsman may be among that expanded field, according to the Associated Press. He was among the politicians who called for Trump to drop out of the race this fall in the wake of his leaked comments on his treatment of women. Additional candidates include John Bolton, former ambassador to the United Nations, and Rex W. Tillerson, the CEO of Exxon Mobil, according to the New York Times. They join a list of possibilities that has included former presidential candidate Mitt Romney, ex-New York City Mayor Rudy Giuliani, retired general David Petraeus and Tennessee Senator Bob Corker.
Cabinet nominee tally: 9
Attorney General: Jeff Sessions
CIA Director: Mike Pompeo
U.N. Ambassador: Nikki Haley
Education Secretary: Betsy DeVos
Secretary of the Department of Health and Human Services: Tom Price
Transportation Secretary: Elaine Chao
Treasury Secretary: Steve Mnuchin
Commerce Secretary: Wilbur Ross
Defense Secretary: Retired General James Mattis
White House staff tally: 5
Chief of Staff: Reince Priebus
National Security Advisor: Lt. General Michael Flynn
Deputy National Security Advisor: Kathleen Troia "KT" McFarland
Senior Counselor: Stephen Bannon
Assistant to the President and White House Counsel: Donald F. McGahn
Petraeus, who also served as CIA director, saw his career seemingly end in disgrace when he accepted a plea deal in 2015 after being prosecuted for sharing classified information with his lover, who was writing a biography of him. Vice President-elect Mike Pence said on ABC's "This Week" that Trump will "factor the totality of General Petraeus' career in making that decision" when asked how his conviction—and "clearly intentional conduct," in the words of FBI Director James Comey—wouldn't disqualify him from consideration as the nation's top diplomat.
"I think the person who will make the decision about our next secretary of state is the president-elect...whether it be General Petraeus or Mitt Romney or Rudy Giuliani or Senator Bob Corker or John Bolton or others who may be added to the list, what people are seeing is an extraordinary capacity of an executive to bring the broadest range of people around him...I'm very confident as he's done so far our president-elect is going to continue to assemble a cabinet, people that will be the best for that position and it'll be a team that will make America strong and prosperous again."
Conway has been openly critical of Romney, saying picking him for secretary of state would be a betrayal of the grassroots after Romney's high-profile opposition to Trump's candidacy. On Sunday, she said anyone who would be disappointed in Trump picking Romney has to "accept his judgment."
"You have to trust his instincts and his judgment because it's what brought so many people along to his movement in the first place. And it's certainly what inspires me daily to work with him. So, we—everyone, I think I hope, will accept that. And the president-elect and the president-elect alone will make the decision as to whom he should have serving him at the highest levels of government," Conway said on Fox News Sunday.
However, she didn't walk back her concerns about the "breathtaking backlash" to the prospect of Romney leading the State Department. "Was it appropriate for Governor Romney to stick his neck out so far in attacking Donald Trump? And never walking it back, never encouraging people to support the nominee once Mr. Trump had won the nomination squarely and fairly," she said.
Priebus dodged the question of whether he agreed with Conway's assessment of Romney in an appearance on CBS's Face the Nation.
"Look, I think Governor Romney is very talented. And I think what really we should look at is that we have got a president here in Donald Trump that wants to look at the best and brightest of America, regardless of background, regardless of past disputes that we may have had with each other, that that is the past. I think that the folks out there across the country, and I think they are, should be encouraged by a president that really wants to build trust and sort of in the team of rivals concept is something that I think is a good thing for America," Priebus said.
Read more at Newsweek.com: