Trump on Bolton-Kelly Profane Shouting Match at White House: 'That I Have Not Heard About'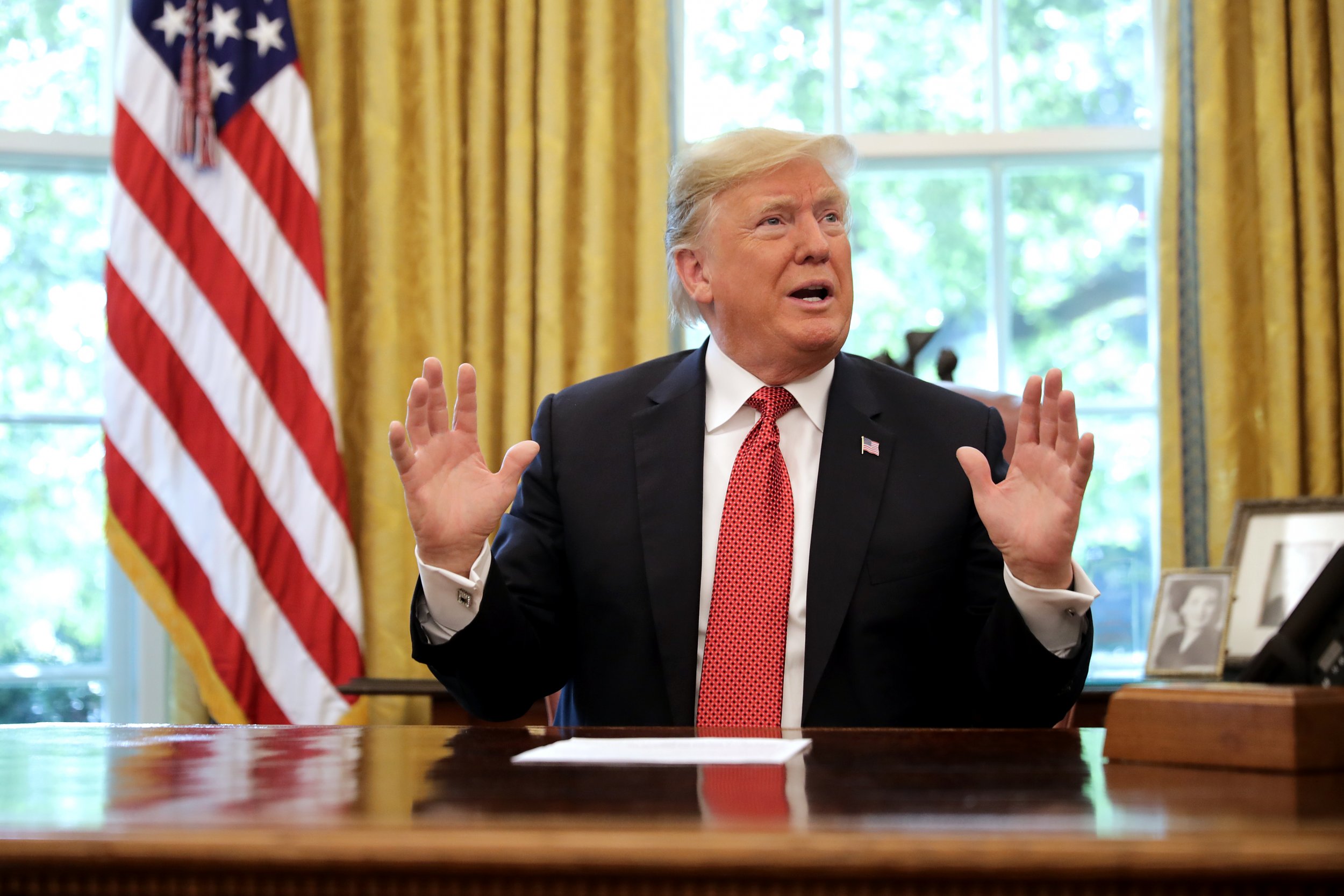 President Donald Trump said on Thursday that he had not heard about a reported shouting match reported to have taken place outside the Oval Office earlier that day between White House Chief of Staff John Kelly and National Security Adviser John Bolton.
"That, I have not heard about," the president told reporters after they asked him about the alleged showdown as Trump prepared to leave Washington for campaign rallies, starting in Montana.
Citing sources familiar with the matter, both The Wall Street Journal and CNN reported that the expletive-laden argument was prompted by a recent report stating that border crossings had increased in the past month.
According to the the Journal, the heated debate involved criticisms of Homeland Security Secretary Kirstjen Nielsen, who is a close ally of Kelly's, having previously served as his deputy in the White House.
The argument would have come amid Trump's own fury over a caravan of as many as 4,000 Central American immigrants, mostly from Honduras and El Salvador, making its way to the U.S. border.
The president has threatened to send the military to "close" the southern border if Mexico fails to stop the caravan from making progress.
The Trump administration has issued several warnings over the course of the week demanding that Central American leaders take action to stop the asylum seekers from reaching the U.S.-Mexico border.
"I must, in the strongest of terms, ask Mexico to stop this onslaught - and if unable to do so I will call up the U.S. Military and CLOSE OUR SOUTHERN BORDER!" the president tweeted on Thursday morning.
He also railed against Central American leaders for "doing little to stop this large flow of people, INCLUDING MANY CRIMINALS," he tweeted, and also hit back at Democrats for supporting policies that he claimed made it easier for immigrants to reach the U.S.
The caravan began its journey last week and has since ballooned in size from a few hundred to several thousand people, picking up more immigrants as it makes its way to the U.S.
Mexico, which requires Hondurans, Guatemalans and Salvadorans to obtain visas before entering the country, has said it would not allow any immigrants to step foot on its soil without the required documentation.
The U.S. has seen an influx of Central American asylum seekers, largely from Honduras and El Salvador, where many have tried to flee economic and political instability, as well as social insecurity, in recent months.
Many have said they feared for their personal safety, with crime rates in both countries being among the highest in the world.