'Building wall': Homeland Security Issues Bizarre Memo Littered With Errors About Trump's Border Wall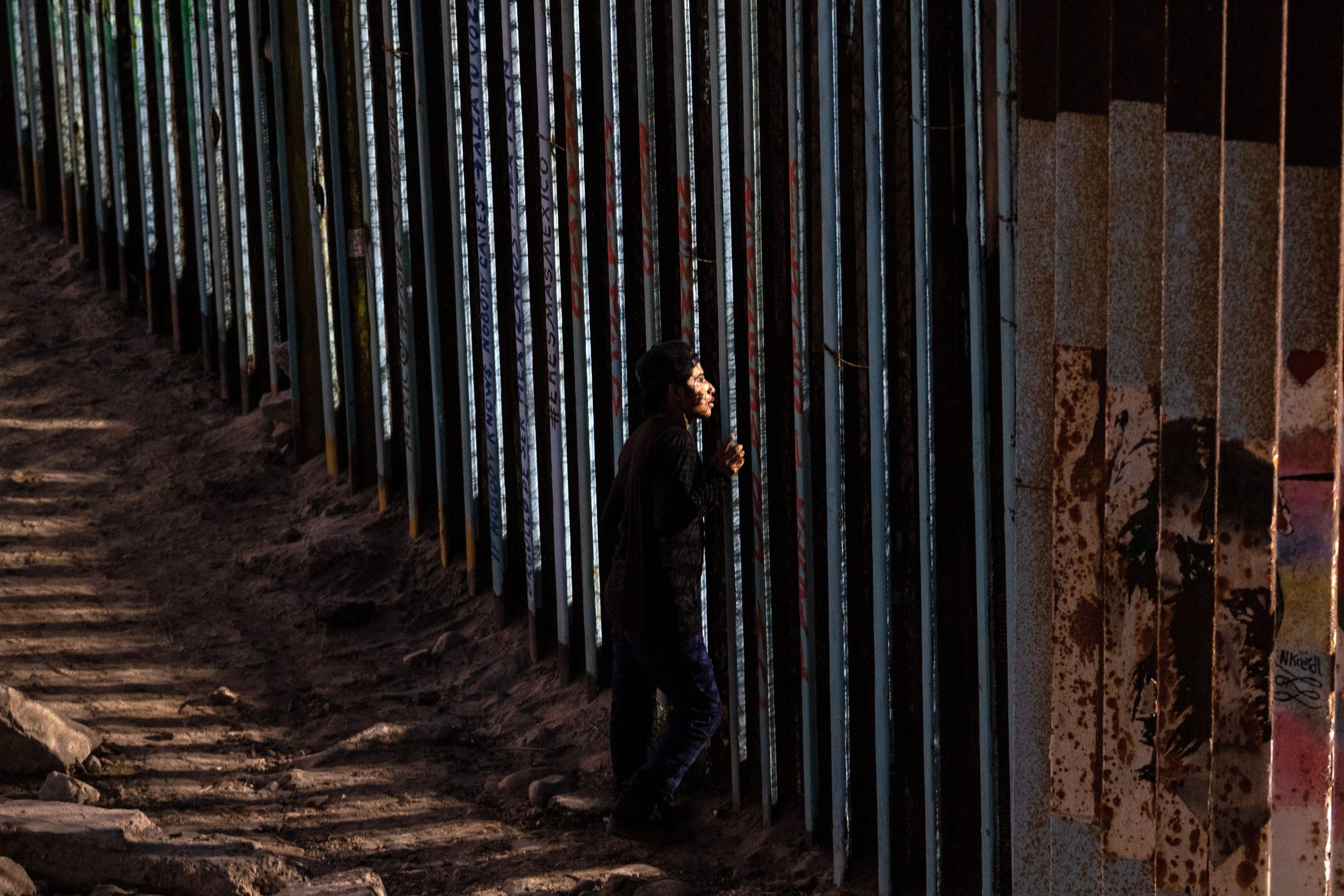 The Department of Homeland Security released a bizarre press release about President Donald Trump's border wall on Wednesday. "DHS is committed to building wall and building wall quickly," it began. "We are not replacing short, outdated and ineffective wall with similar wall. Instead, under this President we are building a wall that is 30-feet high."
The official document, written and signed off on by the Trump administration, repeatedly dropped articles, misused punctuation, was littered with redundancies and contained strong, partisan messaging.
"FACT: Prior to President Trump taking office, we have never built wall that high," it read. "Once funding was provided, DHS began construction of border wall exceptionally quickly, in some locations in as little as nine months from funding to building– a process that commonly takes two years or more in other parts of Government."
The memo showed two sets of before and after pictures, one before the wall was built and other after. But the areas depicted in the before photos looked very different from those in the after photos. The DHS did not immediately reply to Newsweek's requests for comment.
The press release, titled "Walls Work," is posted on the official DHS website and uses particularly partisan language, which is unusual for the agency.
"On Sunday when a violent mob of 1,000 people stormed our Southern border, we found the newly constructed portions of the wall to be very effective," DHS wrote. The old wall, they said, was not as effective and migrants were able to get across to the U.S.
Newsweek was unable to find any evidence confirming this claim, and DHS did not respond when asked for more information. On Tuesday, two groups of migrants seeking asylum in the U.S. marched toward the border in Tijuana, but no violence was reported.
The memo came one day after President Trump threatened to shut down the federal government if he did not receive $5 billion in funding for a new border wall. In a video posted to Twitter Thursday the president said, "We need to have the wall, we need border security. Whatever it takes to get border security, I will do it."
Last month a group of about 2,000 migrants consisting mostly of parents and children traveled through Central America to the U.S. border. Many still remain in Tijuana. In response to the migrant "caravan," the president sent 15,000 troops to the southern border. A group of the migrants were tear-gassed as they tried to rush through some fencing into America late last month, but it does not appear that this is what the memo was referring to.
Many took to Twitter today to make fun of the bizarre DHS memo.
"The Hulk is the new DHS press secretary," wrote Julie Gerstein, senior news editor at INSIDER.
"This is an official press release from DHS and, as a friend of mine pointed out, it reads like it was written by the Boris and Natasha cartoon characters. What the hell?" tweeted Naomi Kritzer.