Trump's Border Wall by the Numbers: 10 Facts About the President's Most Popular Campaign Promise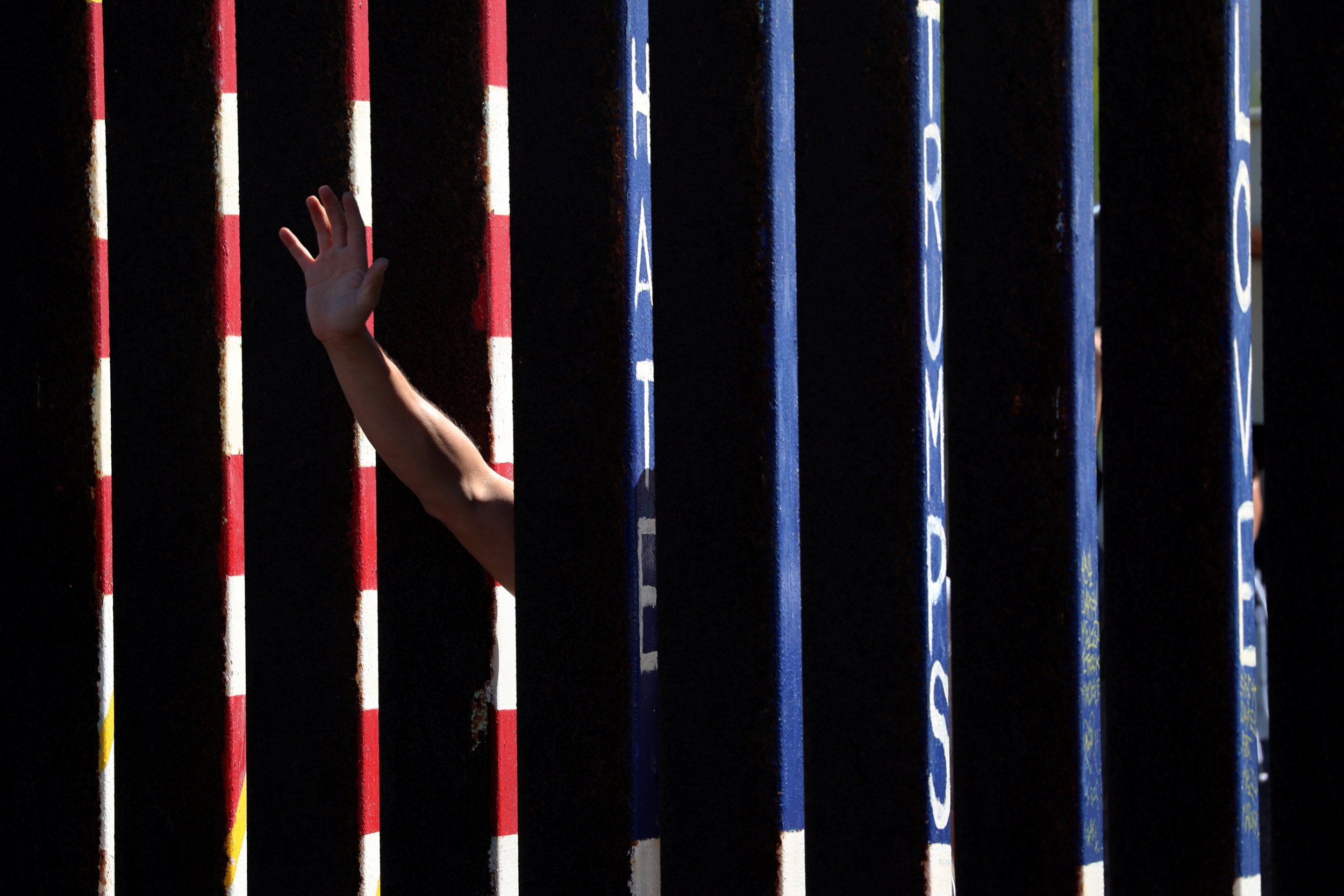 Donald Trump's promise to build a "big, beautiful wall" along the U.S.-Mexico border during the presidential election in 2016 quickly became the hallmark of his campaign, with supporters welcoming the future president at campaign rallies with chants of, "build that wall!"
But nearly a year into his presidency, Trump has not been able to secure the funding—or the support—he needs to build his border wall. It didn't help that at a meeting with the members of Congress on Wednesday, White House chief of staff John Kelly said that Trump's views regarding the wall along the U.S.-Mexico border were "uninformed."
As Congress attempts to protect nearly 700,000 young immigrants at risk of deportation when the Deferred Action for Childhood Arrivals program expires in March, the border wall has become a serious wedge between Democrats and Republicans.
Here are 10 facts that illustrate what the border wall already looks like and how we can expect it to change in the near future.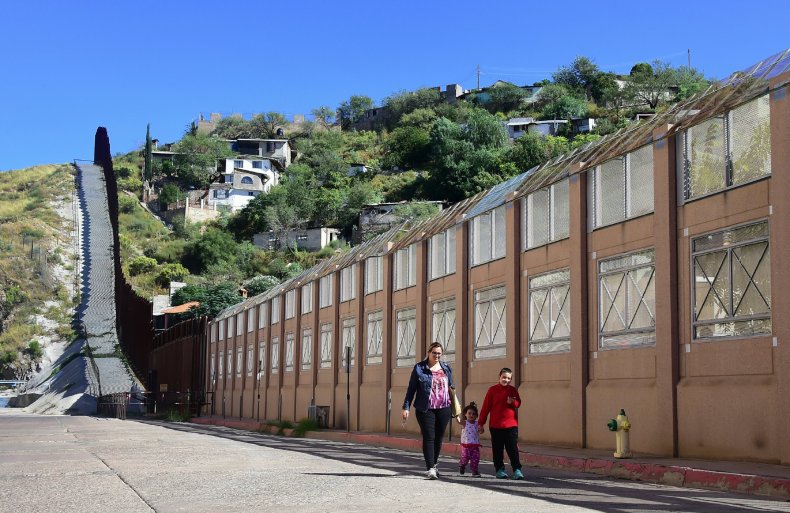 1. The border runs about 1,900 miles from the Pacific Ocean to the Gulf of Mexico. Some sort of barrier—made from concrete, steel mesh and/or barbed wire—stands along about a third of it.
2. Much of that fortification came as a result of the Secure Fence Act of 2006. The act mandated about 700 miles of barrier, of which around 653 primary miles have been completed. The act also called for double fencing along the border, but only 36 miles of double fencing stands were finished.
3. According to the Government Accountability Office estimate from 2007, it cost an average of nearly $4 million per mile to build the existing border fence. Additional fencing could cost up to $10 million a mile.
4. It is unclear how big Trump wants to make his wall. Originally, he wanted a solid, continuous wall that stood 55 feet tall. He then scaled the wall back to 35 to 40 feet high.
5. Trump has asked $18 billion from Congress to build his wall. He still contends Mexico will pay for it.
6. In July 2017, House Republicans passed a spending bill with $1.6 billion attached to begin funding the border wall.
7. According to the Government Accountability Office, "Federal and tribal lands make up 632 miles, or approximately 33 percent, of the nearly 2,000 total border miles." The remaining 66 percent consists of "Private and state-owned lands … most of which is located in Texas."
8. There are 52 crossings between Mexico and the U.S.: eight rail lines, 24 bridges, two dams, 17 roads and one ferry.
9. There are 35 border cities, and more than 12 million people reside along the border.
10. A Monmouth University poll released in September 2017 found 35 percent of Americans support Trump's plan to build a wall, down from 48 percent in September 2015.