19 Former GOP Members of Congress Denounce Trump's 'Unconstitutional' Effort to Fund Border Wall
A group of 19 former Republican members of Congress have denounced President Donald Trump's efforts to redirect funds to build a wall along the border of Mexico and the U.S., calling the efforts "unconstitutional" in an amicus brief supporting a lawsuit against the move.
"The Constitution created three co-equal branches of government, with the power to make laws and spend funds placed squarely in the hands of Congress. President Trump's national emergency declaration, and his redirection of military funds to build a border wall, is a clear attempt to usurp that role for himself," Mickey Edwards, who served as a Republican in the House of Representatives for Oklahoma from 1977 to 1993, said in a statement emailed to Newsweek.
"As members of Congress, we took an oath to support and defend the Constitution—and we continue to live by that oath today," he continued. "That's why we, and our Republican colleagues, must speak out against this contrived national 'emergency.'"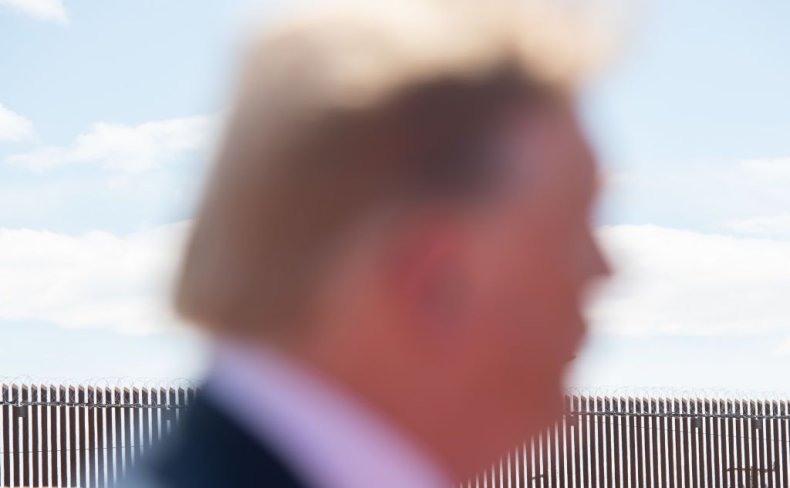 The amicus brief, by Edwards and 18 other former GOP lawmakers, was filed in support of a lawsuit brought against the president's national emergency declaration by the nonprofit and nonpartisan organization Protect Democracy. Slamming Trump's effort to redirect funds as "unprecedented" and "overreach," the brief explains that the separation of powers laid out in the Constitution is "fundamental to our democracy."
Under the president's orders, the Pentagon informed Congress this week that it would take about $1.5 billion in funds allocated for retirement accounts, a missile defense system, and the war in Afghanistan to pay for the border wall. The effort came after Trump declared a national emergency earlier this year, when he failed to secure funding for the wall from Congress. Critics of the wall have long argued that the structure would be ineffective at curbing drugs and the flow of asylum seekers entering the country.
Many conservatives have raised concerns over Trump's decision to declare the national emergency, arguing that it sets a dangerous precedent. They have warned that the Republican president's actions could then be used to justify a Democratic head of state declaring an emergency over gun violence or other political issues against Republicans wishes.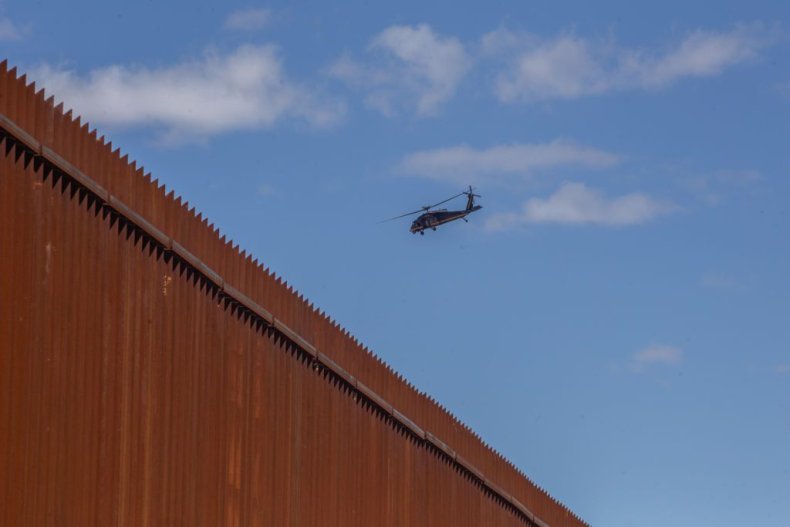 Fox News senior judicial analyst Andrew Napolitano also warned that Trump was violating the Constitution by reallocating the funds.
"We call it the separation of powers," Napolitano, who formerly served as a New Jersey Superior Court judge, said on a Wednesday episode of his Fox News Digital show "Judge Napolitano's Chambers." "The president can't write the laws, the Congress can't put somebody on trial and the courts can't determine tax rates," he explained.
The legal expert said Trump's actions were part of a "very disturbing" and a "very dangerous trend" that has been going on for decades. "It's dangerous because its too much of an accumulation of power in the presidency," he said.