Federal Government Suing Texas Orphanage to Obtain Access to Land For Border Projects
The Trump administration is suing an orphanage in South Texas in order to exercise its eminent domain powers and obtain temporary access to the property to plan for construction along the border with Mexico.
In return for a year-long grant of access to the land, known as an easement, the federal government says it will pay the Sacred Heart Children's Home of Laredo, Texas, $100 as "just compensation."
The orphanage is situated on the U.S.-Mexico border.
The easement provides the government and its employees the right to enter and move across the 68-acre property in order to conduct surveying for the proposed construction of roads, fencing and related structures "designed to help secure the United States/Mexico border within the State of Texas."
The eminent domain action was commenced on behalf of the U.S. Customs and Border Protection agency, specifically its Wall Program Management Office, a component which is "responsible for border barrier projects," an official explained.
Sacred Heart could not be reached for comment, and a spokesperson for U.S. Customs and Border Protection did not return a request for comment.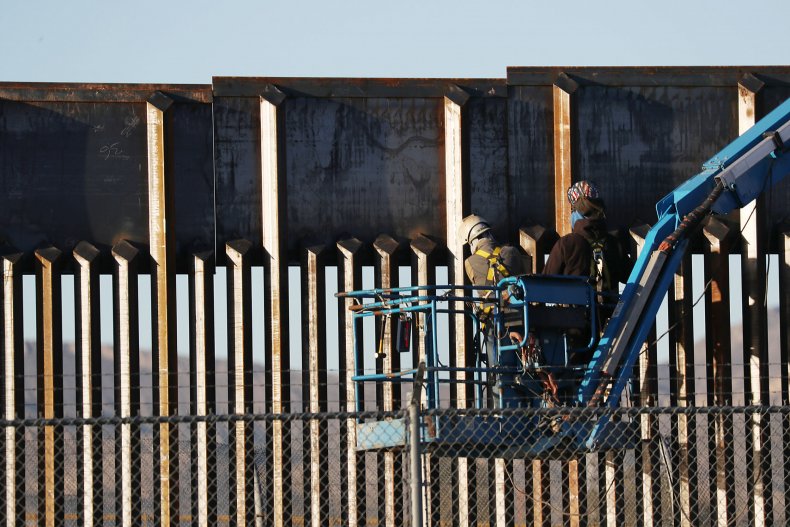 While the federal government's eminent domain powers are generally unreserved, the orphanage will have an opportunity to contest the amount of compensation at a court hearing if they choose to do so.
According the Laredo Morning Times, there were 40 children living at the orphanage as of last fall. Sacred Heart has been in operation for over 100 years.
Land owners at the border with Mexico have previously expressed concerns about the federal government's highly publicized interest in erecting a massive structure that might displace their families and businesses.
The Rio Grande International Study Center is currently suing the Trump administration on behalf of a coalition of border residents alleging that the president's diversion of $3.6 billion in military funds to support a border wall violates the authority of Congress to determine how the federal budget is spent.
Some land owners have given up trying to fight the government in its quest to construct at least 450 miles of border wall by the end of this year.
"We just finally gave up," one South Texas resident told The New York Times. "If they offered me a million dollars to build the wall, I would refuse it if I knew they wouldn't build it. I don't want the money. This is my life here."
According to the Department of Homeland Security, the Trump administration has already completed construction of 175 miles of its border wall system.