Trump Bragged About Airplane Deals, Election Wins When He Was Supposed to Be Preparing for Hurricanes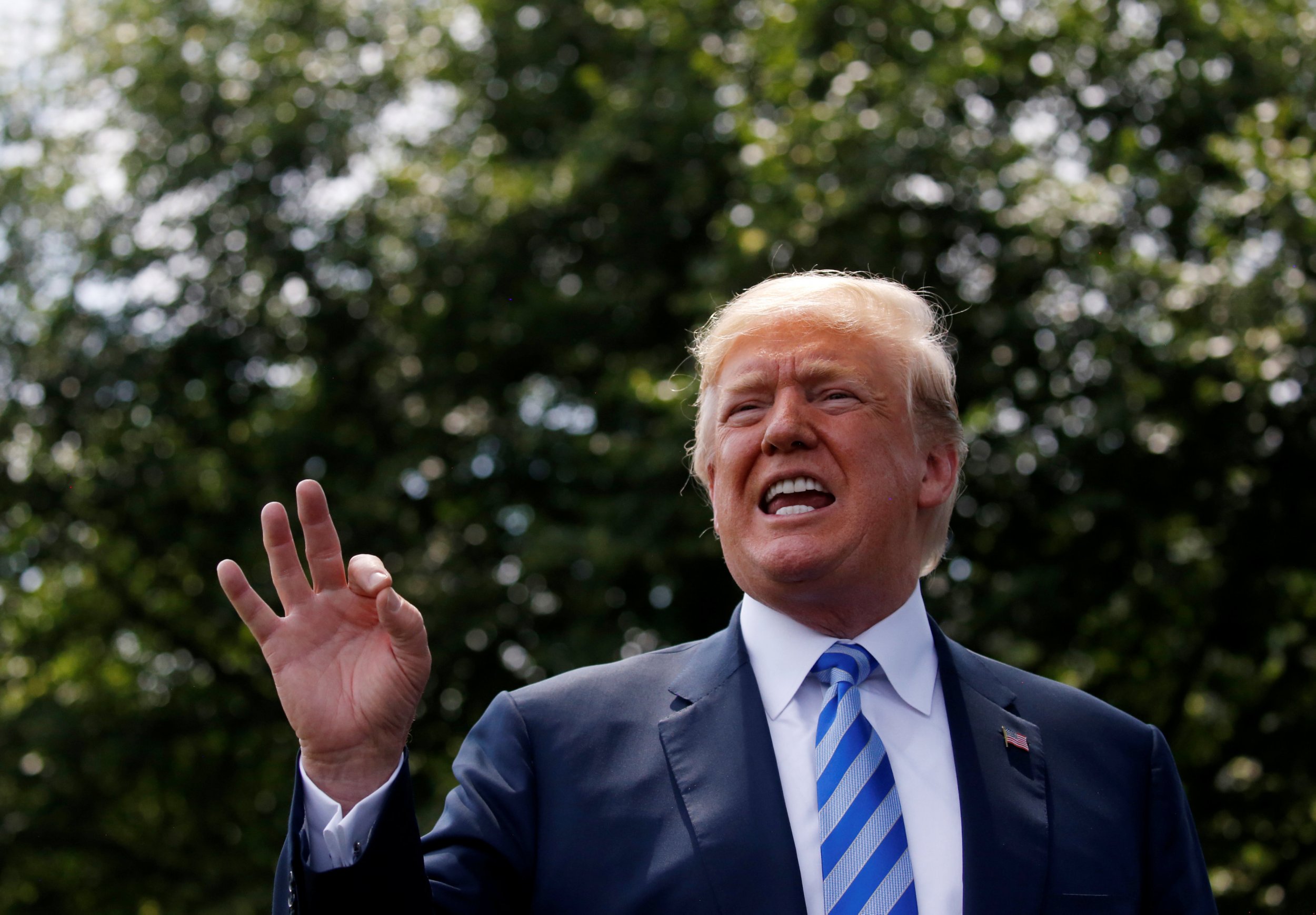 President Donald Trump used a recent meeting about hurricane preparation to boast about how well he had done negotiating airplane deals.
In a closed-door Federal Emergency Management Agency meeting, audio of which was obtained by The Washington Post, the president on Wednesday made a series of brags about business deals and election wins, and repeatedly turned the topic away from hurricanes.
During the 40-minute meeting, Trump mused about the U.S. getting ripped off on the purchase of military ships and planes because the ordering process was so bad, The Post reporting the president saying.
"We saved $1.6 billion on Air Force One," Trump told the room. "Can you believe it? I got involved in the negotiations. The press refuses to report that, but that's okay. . . . People were really surprised."
"I got involved with Boeing and was able to cut down the F-18 by millions of dollars," he added, providing no evidence to support his claim, with the Post reporting military officials suggested they did not know where this claim had come from.
The president also took the opportunity to tout John Cox, who advanced in the California governor's race and who Trump himself endorsed.
"He really has been a very good candidate. I watched him last night. . . . We won every seat that I endorsed. The ones we didn't give, they didn't do too well, as you probably know," Trump said.
Although the president did mention hurricane damage caused to Puerto Rico during a 15 minutes appearance prior to the start of the meeting, The HuffPost reported, he appeared eager to stray from the topic once the actual meeting began.
One topic Trump notably failed to address was a recent study that showed the death toll in Puerto Rico during and following Hurricane Maria was far higher than previously estimated, CNN reported.
The Harvard study, released last week, suggested at least 4,600 people were killed in the hurricane and its aftermath, while the government's death toll sits at just 64.
And while the president said the government sprang into action following the hurricane, he reportedly digressed to a number of other statements during the meeting that were unrelated to hurricanes.
"I understand a big story is being done in a major newspaper talking about what a great Cabinet this is. What a great Cabinet this has turned out to be," he told the room.
"Our level of popularity is great."