Trump, the Least Popular President Ever, Doesn't Believe His Low Approval Ratings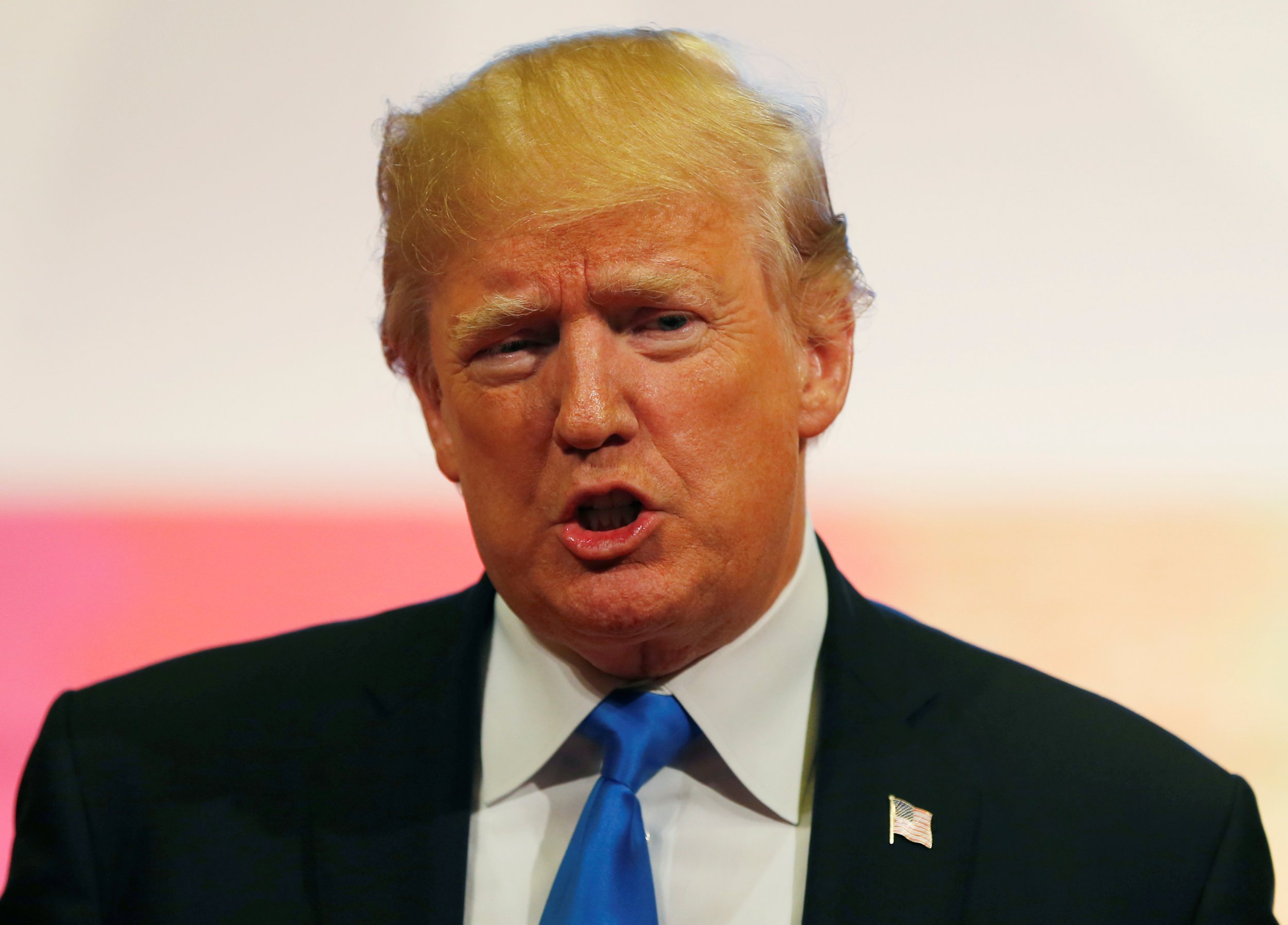 President Donald Trump took to Twitter Tuesday to boast of a new conservative-leaning poll that showed his approval rating at 46 percent, calling other estimates "#FakeNews." Rasmussen, a pollster that publishes a Daily Presidential Tracking Poll, showed that 46 percent of voters approved of Trump's job performance.
"One of the most accurate polls last time around. But #FakeNews likes to say we're in the 30's. They are wrong. Some people think numbers could be in the 50's. Together, WE will MAKE AMERICA GREAT AGAIN!" tweeted Trump of the Rasmussen poll that published Monday.
About 53 percent of those polled disapproved of the president's performance. The numbers included 30 percent who "Strongly Approve" of Trump and 44 percent who "Strongly Disapprove." Rasmussen also found that unemployment was the lowest since 2000, and economic confidence was high among voters.
A Gallup poll had different findings on Monday, showing a 38 percent approval rating and 56 percent disapproval rating for Trump's performance as president. The data website FiveThirtyEight also found a 38 percent approval on Tuesday. Pollsters have said Trump is the least popular president ever serving a first year in office.
In August, Trump wasn't doing so well on Rasmussen's daily poll. His approval rating with the firm hit an all-time low at 38 percent, a significant dip from his 50 percent approval in June. When his numbers were high, Trump again praised Rasmussen, tweeting about the "Great news!" and including a graphic with the numbers. Both in June and in his tweet Tuesday,Trump called Rasmussen one of the most accurate polls during the 2016 election. He bragged that 50 percent approval was higher than President Barack Obama's numbers, though he did not tweet about the poll when Rasmussen noted, "Trump's overall approval numbers this week are lower than any Barack Obama received during his entire presidency."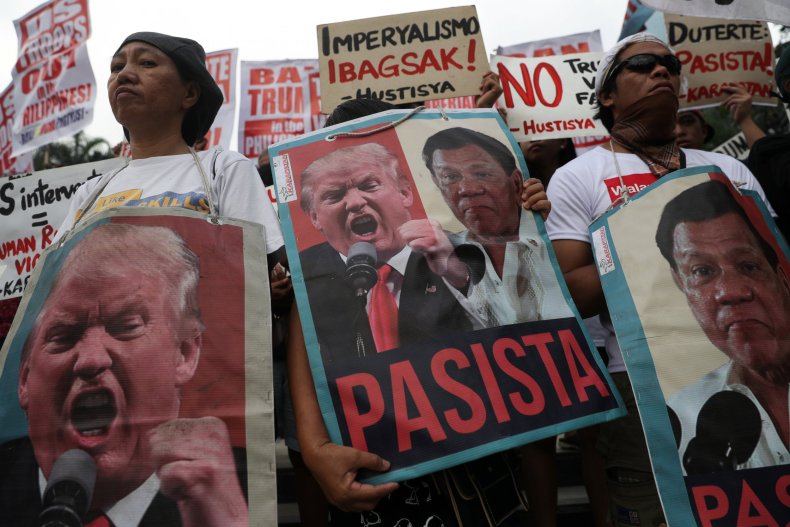 Trump has a history of arguing against polls that don't give him numbers he likes. In June of 2016, he criticized a Washington Post-ABC poll that showed him down 12 points in the election prospects. Trump claimed the poll sampled too many Democrats, and called it "Very dishonest." Previously, when the same poll showed him ahead, he called it "phenomenal."
In this week's numbers, Trump found at least one number to boast about. Though he said the "#FakeNews" polls are "wrong," he offered no explanation as to why that might be, nor did he explain whose estimates he was referring to when he said "Some people think numbers could be in the 50's."