Trump Branded 'Psychopath' After Blaming FBI's Russia Probe for Failure to Investigate Florida Shooting Tip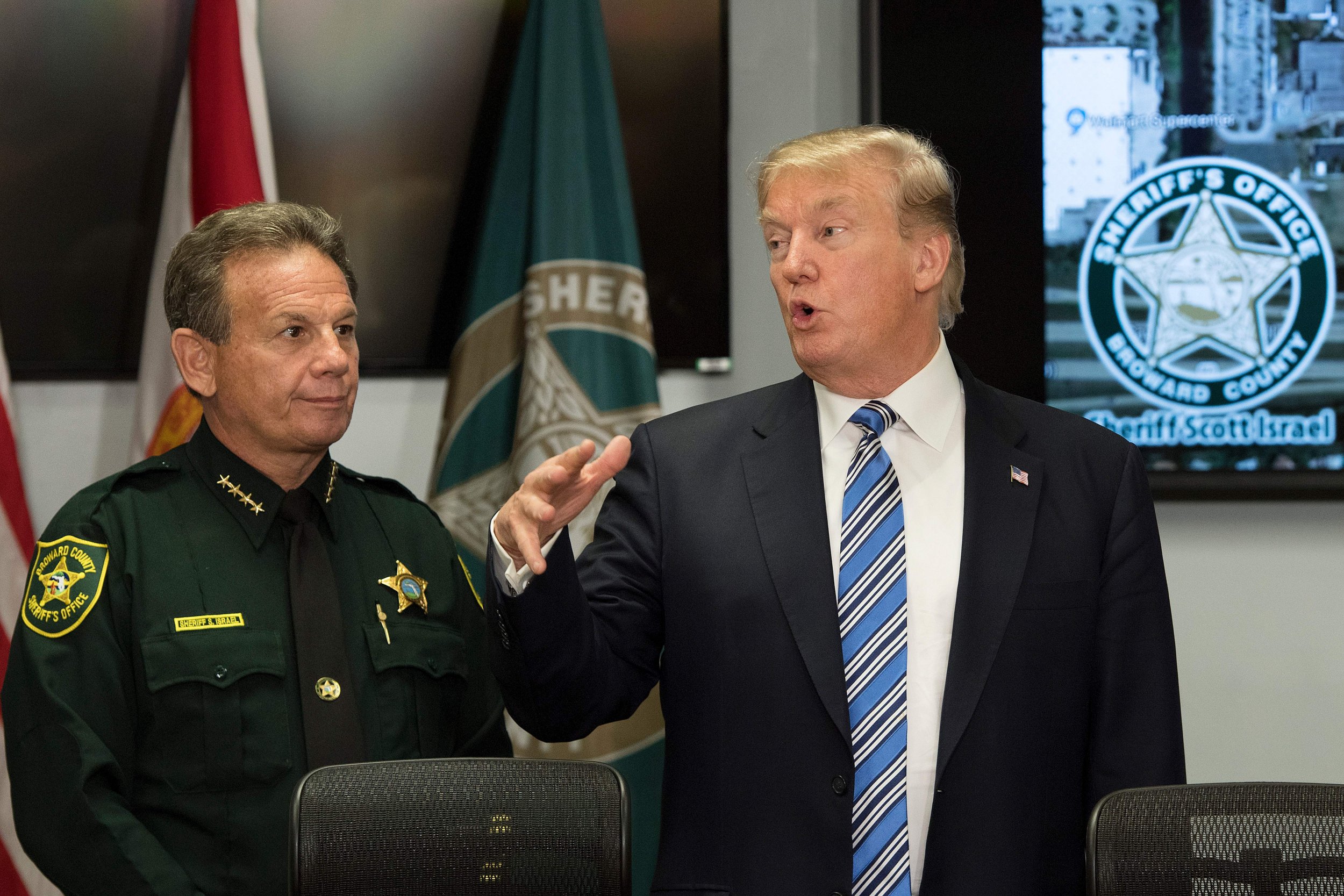 President Donald Trump in a tweet late Saturday suggested that the FBI was to blame for failing to stop the Parkland, Florida, mass shooting, because the agency was distracted by the Russia probe.
"Very sad that the FBI missed all of the many signals sent out by the Florida school shooter. This is not acceptable," Trump wrote from his Mar-a-Lago Florida estate.
In an extraordinary attack on the nation's top law enforcement agency, Trump accused the FBI of "spending too much time trying to prove Russian collusion with the Trump campaign."
"There is no collusion," Trump added. "Get back to the basics and make us all proud."
The president's criticisms follow the bureau's admission Friday that on January 5 a person close to alleged Florida shooter Nikolas Cruz called an FBI hotline warning that Cruz had made violent threats and could attack a school. The FBI said that the information was not passed onto field agents, in a breach of protocol.
The resources devoted to the Russia probe had no impact on the FBI's response to the Florida shooting because the tip never reached agents who would have launched an investigation, officials cited by The Washington Post said.
Trump has in recent months repeatedly criticised Special Counsel Robert Mueller's probe into allegations his officials conspired with Russia to secure his victory in the 2016 presidential election. On Friday, Florida Governor Rick Scott was among several senior GOP lawmakers who criticised the FBI for its misstep in the Cruz shooting, calling for FBI Director Christopher Wray to resign.
Democrats though criticized Trump for using the FBI's failure to act on the Cruz tips as a pre-text to criticize the Russia probe.
"You are such a psychopath that you have to make even the death of 17 children about you. America will regret the day you were ever born," tweeted Arizona Congressman Ruben Gallego.
Trump also faced accusations of failing to show empathy for the victimes, after giving a "thumbs up" gesture and smiling broadly while posing for photographs with the First Responders to the Florida shooting.
On Friday, Mueller's team unsealed the indictment of 13 Russians it alleges were involved in a plot to sabotage the 2016 election. The White House had said in a statement the investigation indicates there was "NO COLLUSION" between the campaign and Russia, and said that Trump decided to run for the presidency already after Russia launched its campaign to undermine the election.