Trump Thinks It's 'Too Bad' the EU Is Being So Tough on Britain Over Brexit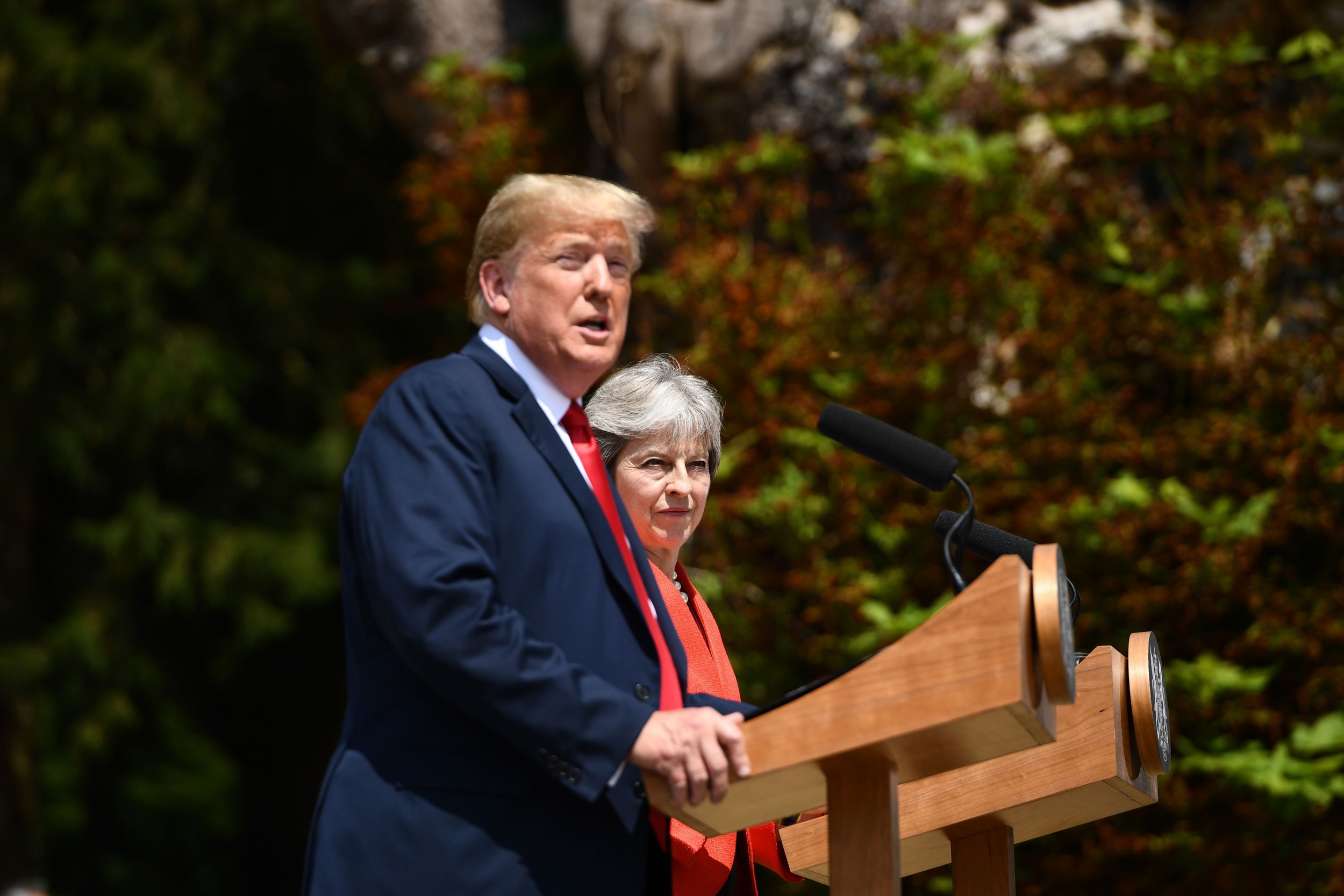 President Donald Trump slammed the European Union's "brutal" treatment of the U.S. on trade, while saying that the EU was treating the U.K. unfairly over Brexit.
Trump, who once described himself as "Mr. Brexit" and last year advised U.K. Prime Minister Theresa May to sue the EU, suggested in a tweet on Wednesday that trade conditions between the U.S. and the EU would change.
"Too bad that the European Union is being so tough on the United Kingdom and Brexit. The E.U. is likewise a brutal trading partner with the United States, which will change. Sometimes in life you have to let people breathe before it all comes back to bite you!" he tweeted.
The president's tweet on the EU came days after he said the U.S. would impose tariffs on $11 billion worth of EU products.
"The World Trade Organization finds that the European Union subsidies to Airbus has adversely impacted the United States, which will now put Tariffs on $11 Billion of EU products! The EU has taken advantage of the U.S. on trade for many years. It will soon stop!" Trump tweeted on Tuesday.
At a news conference at Chequers, the British prime minister's country house, during Trump's visit to the U.K. in 2018, the president said he had advised May on how to handle the EU in her Brexit negotiations.
"As far as advice, I did give her a suggestion—I wouldn't say advice—and I think she found it maybe too brutal. Because I could see that. I don't know if you remember what I said. I gave her a suggestion, not advice. I wouldn't want to give her advice. I could fully understand why she thought it was a little bit tough," he said at the news conference.
"You can't walk away because if she walks away then it means she's stuck. You can't walk away, but you can do other things. She can do what my suggestion was," he added.
May later confirmed in an interview with the BBC's Andrew Marr that Trump had told her she should take legal action against the EU rather than enter into negotiations over the U.K.'s exit from the bloc.
"He told me I should sue the EU... Sue the EU, not go into negotiations with them, sue them," May said, explaining she had decided not to take the president's suggestion.