Trump Is 'Brash' but Wouldn't Have Become President if He Was a 'Boring Politician,' Eric Trump Says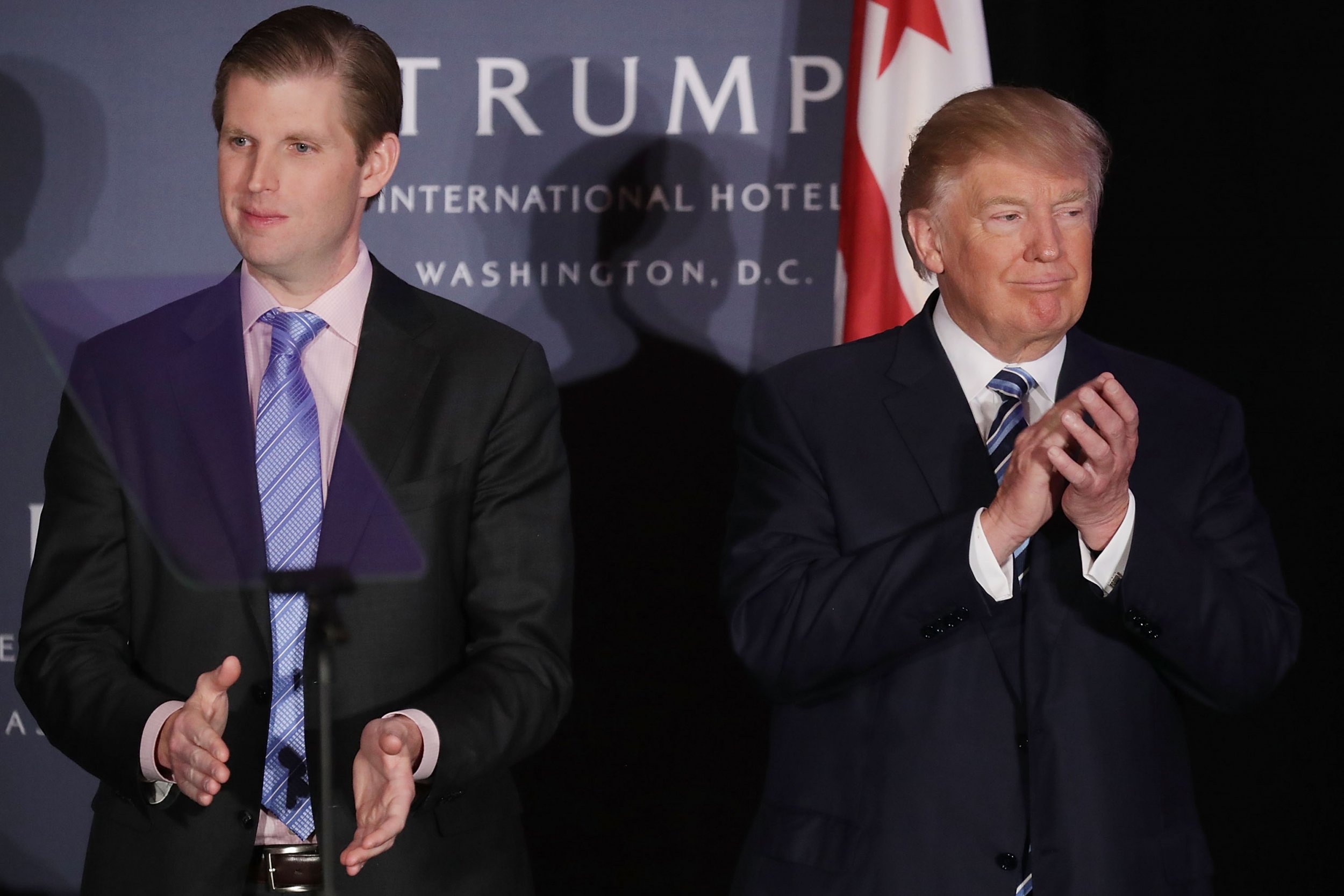 President Donald Trump is "brash," his second oldest son Eric Trump admitted on Thursday, but it's unlikely he would have won the presidential election were he a "boring politician."
Related: Eric Trump Is Using Manafort's Indictment to Raise Cash From 'Loyal' Republicans
On CNBC's morning news program Squawk Box, Eric Trump said that his father was never elected as "the politician," but rather as a "brash New York businessman."
"That's what people loved about my father," the younger Trump said. "If he wanted to have that perfect tone every single time, he could go be a boring politician. And, quite frankly, I don't think he would have been elected."
The president is known to fire off offensive statements on Twitter to anyone from politicians and journalists who do not work for conservative-leaning Fox News, to North Korean leader Kim Jong Un, sparking fears of nuclear warfare.
Eric Trump added, "You may not always like his tone, but at the end of the day, no one on either side of the aisle can argue with the results right now," and claimed that the U.S. is "$8 trillion richer."
Like his father, Eric Trump, an executive vice president of The Trump Organization, touted the booming stock market and healthy economy. However, a recent poll revealed that more Americans believe former President Barack Obama is the one who deserves credit for the country's strong economy.
Eric Trump, who regularly praises his father, told Fox Business that the president hit his State of the Union address on Tuesday "out of the park." Republicans praised the speech, but Democrats argued that Trump inherited a good economy and that he has not helped American workers much.
The younger Trump received heavy criticism for a comment made on Fox last month that the government shutdown was "a good thing for us" politically. The public would blame Democrats for the stoppage in Washington, D.C., he suggested, as well as for the forced furlough of hundreds of thousands of federal workers.