Donald Trump, Brexit Are the 'Biggest Risks' to Growth and Prosperity, German Industry Leaders Say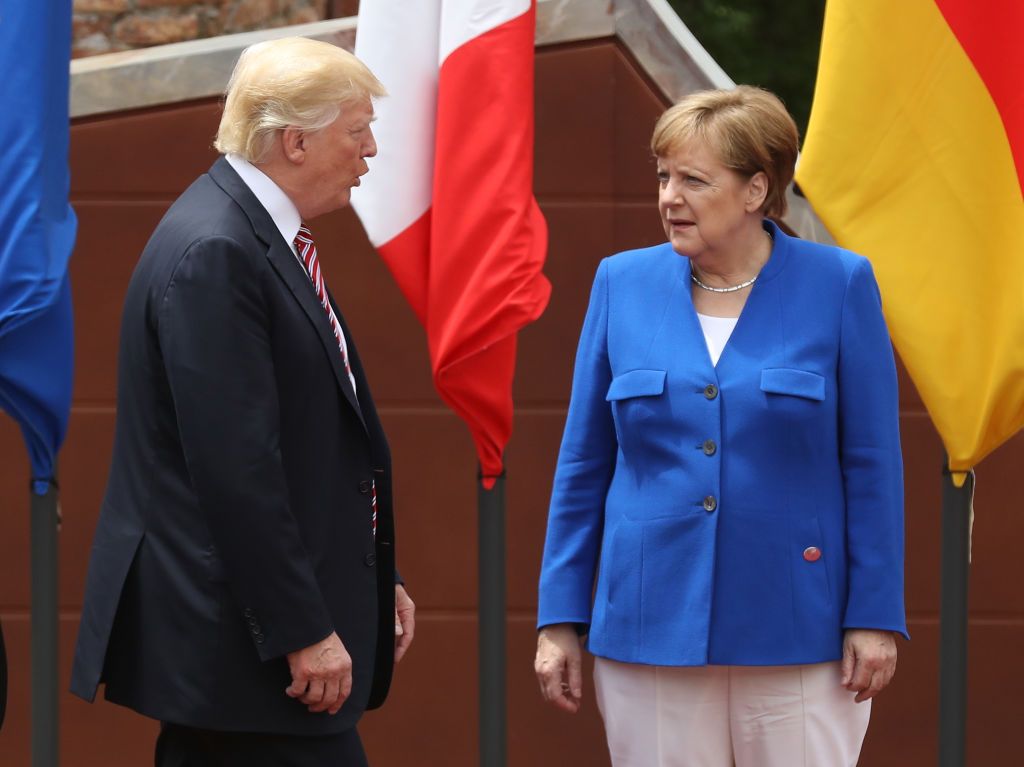 President Donald Trump's "America First" policies and the United Kingdom's exit from the European Union are the "biggest risks" to growth and prosperity, German industry leaders have said in a survey conducted by Reuters.
Germany is the largest economy of the EU block and the fourth largest in the world by nominal gross domestic product. Although Germany is projected to post weak growth in 2019, those surveyed by Reuters said they do not foresee a recession and expect modest growth to continue.
Eric Schweitzer, president of the Association of German Chambers of Industry and Commerce (DIHK), told the news agency that many businesses are concerned about Trump's trade policies. "The threat of car tariffs is still on the table," he pointed out.
But Holger Bingmann, the head of the Federation of German Wholesale and Foreign Trade (BGA), said that Brexit is the "most urgent problem for the German economy." However, he also said that ongoing trade disputes with the U.S. could be detrimental to economic growth.
In November, The New York Times reported that Europe was preparing for a trade war with the U.S. as Trump continued to threaten to slap new tariffs on cars imported from the continent. Washington previously implemented levies on raw materials such as steel and aluminum.
"We have already suffered from the tariffs on steel and aluminum, and we think that they are deeply unjustified," Cecilia Malmstrom, the EU trade commissioner, told reporters at the time, according to the Times.
Trump has repeatedly argued that the EU treats the U.S. "very unfairly" when it comes to trade. This summer, the president even called Europe a "foe," pointing to trade issues.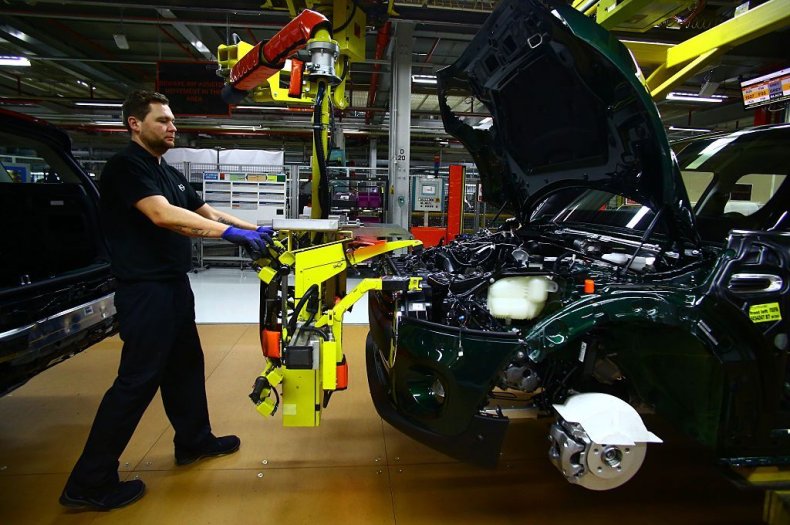 Germany's Foreign Minister Heiko Maas pushed back at the time. "Europe must not let itself be divided, however sharp the verbal attacks and absurd the tweets may be," he said, adding that his country could "no longer rely" on Washington moving forward.
Angela Merkel, Germany's chancellor, shared similar sentiments in May, arguing that Europe must "take its destiny into its own hands."
Meanwhile, a poll released by the Pew Research Center in October showed that the majority of Americans disagree with Trump's "America first" policies. According to the survey, 55 percent of respondents believe that "the U.S. should take into account the interests of its allies in foreign policy, even if it means making compromises with them." Less than 40 percent said that the U.S. should pursue its national interests above all others.