Why Donald Trump's Presidency Will Bring Closer Ties Between U.S. and Russia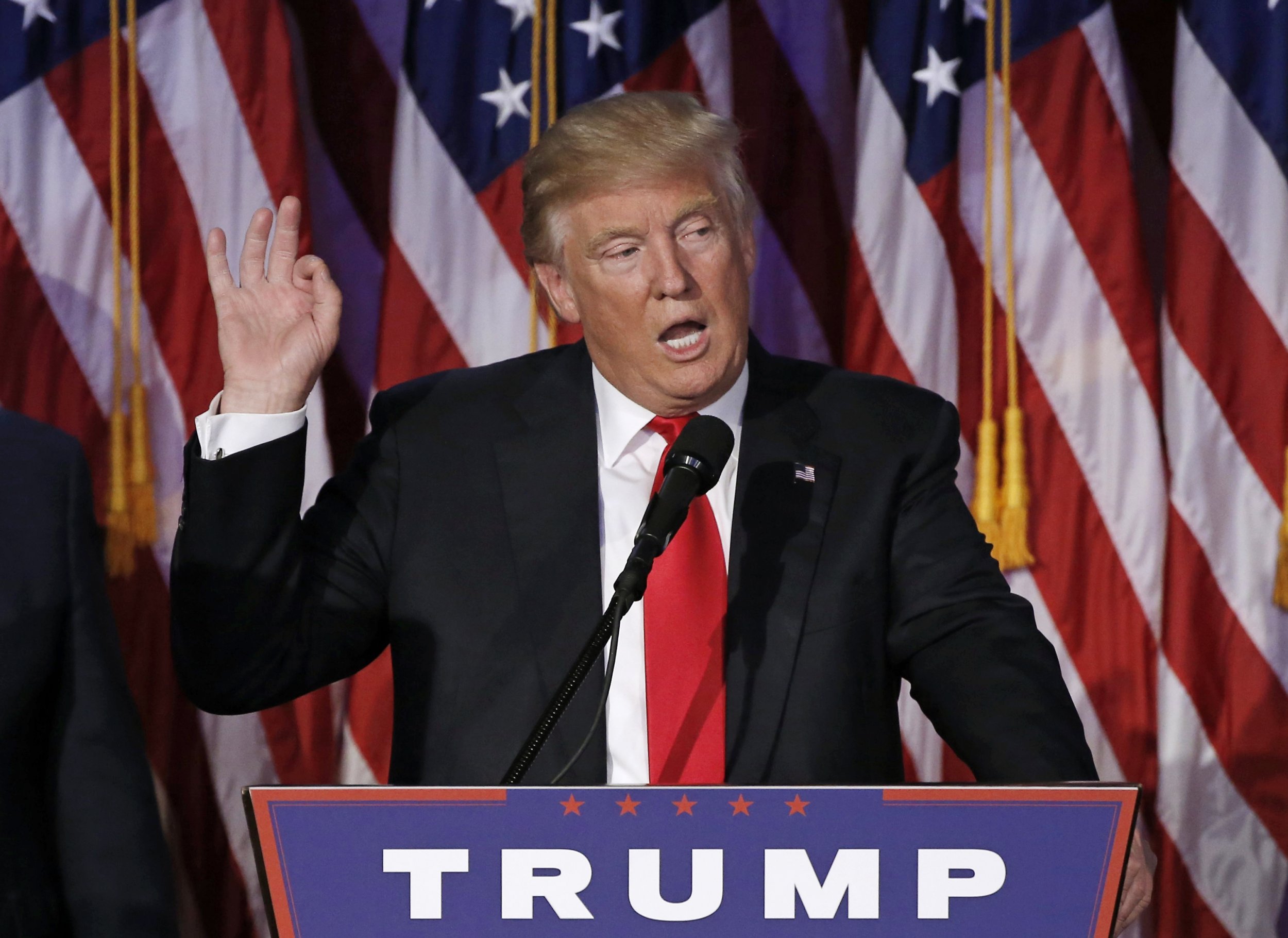 As the dust settles on America's tumultuous election, one of the greatest foreign policy questions arising is how President-elect Donald Trump will deal with Russia.
While relations between Moscow and Washington have fallen to their lowest ebb since the end of the Cold War, among the presidential contenders, Trump alone has signaled a desire to change course. His praise for Putin, and rumors of his financial links to Russian banks and businessmen, were persistent scandals throughout the campaign. While Trump's election is unlikely to change the views of the U.S. foreign policy establishment—for which he has shown a blatant disregard—now he will be the one setting the agenda.
From Moscow's perspective, despite the enthusiasm shown for Trump so far, it is not certain that Russia will welcome a Trump presidency. The Kremlin prioritizes stability and predictability in its foreign partnerships, two descriptors that have never been applied to Trump.
Nevertheless, the odds of a U.S.-Russia rapprochement should now be considered very high. Trump has spoken warmly of Putin and Russia throughout the campaign, even when doing so seemed politically suicidal. His team has consistently included individuals—such as Paul Manafort, Carter Page and Michael Flynn—with strong ties to Russian political and business circles. Trump himself has been blackballed by many Western financial institutions for years, and is believed to have obtained credit from Russian banks and business figures.
As a result, the current regime of economic and other sanctions against Russia is extremely unlikely to endure far beyond Trump's inauguration. While the Trump White House may attempt to strike some form of deal with the Kremlin in order to lift sanctions, it seems clear that neither Trump nor his advisers support the policy of confronting and containing Russian expansionism in the former Soviet space.
Theoretically, a bipartisan coalition in Congress could pass legislation forcing Trump to maintain sanctions, but the GOP leadership is likely to prioritize domestic issues, at least at the start of Trump's presidency. Without U.S. participation, existing EU sectoral sanctions will in all likelihood be abandoned as well, leaving in place some purely symbolic measures, which will not impose any serious costs on Russia.
Simultaneously, Trump's open questioning of U.S. security commitments risks encouraging Russia to test NATO as never before in Central and Eastern Europe. This does not mean an imminent blitzkrieg into the Baltics, or even the reappearance of "little green men." However, hostile actions—such as intelligence operations or even cyberattacks—that fall short of open war may be deployed against the eastern NATO states in an attempt to generate a "resolve-testing" crisis.
Putin's foreign policy has been driven above all by a desire to reshape the post-Cold War international order, and create one that is more advantageous to Russian interests. America's centrality to the institutions and alliances that make up this order, and its steadfastness in resisting Russian revisionism up until now, has placed firm limits on the Kremlin's ability to cause trouble. If Trump failed to stand by America's NATO commitments, the entire alliance could quickly lose credibility and become irrelevant, significantly advancing Putin's geopolitical aims.
The main unanswered question is how other members of the Republican party in the House and Senate will react to Trump's Russia policy. While the party has taken a generally hard-line stance towards Russia overall, this view is not uniformly shared. Congressman Dana Rohrabacher and Senator Jeff Sessions are among those who have been vocal in their support for a closer U.S.-Russia relationship, and they will be joined by Trump appointees of a similar mindset. However, the views of Congressional Republicans may not even be relevant, given the executive's dominance of foreign policy.
All of the above should be read with the proviso that Trump's unpredictability, and his frequent policy reversals and contradictions, means that his administration's policy remains difficult to forecast. We do not yet know what kinds of relations Trump will develop with Central and Eastern European leaders, and whether this may convince him to defend them against Russian predation. However, the evidence to date suggests that Trump's America will be considerably less prepared to constrain Putin's Russia or thwart its attempts to remake the global order.
Daragh McDowell is principal Russia analyst at risk analysis company Verisk Maplecroft.