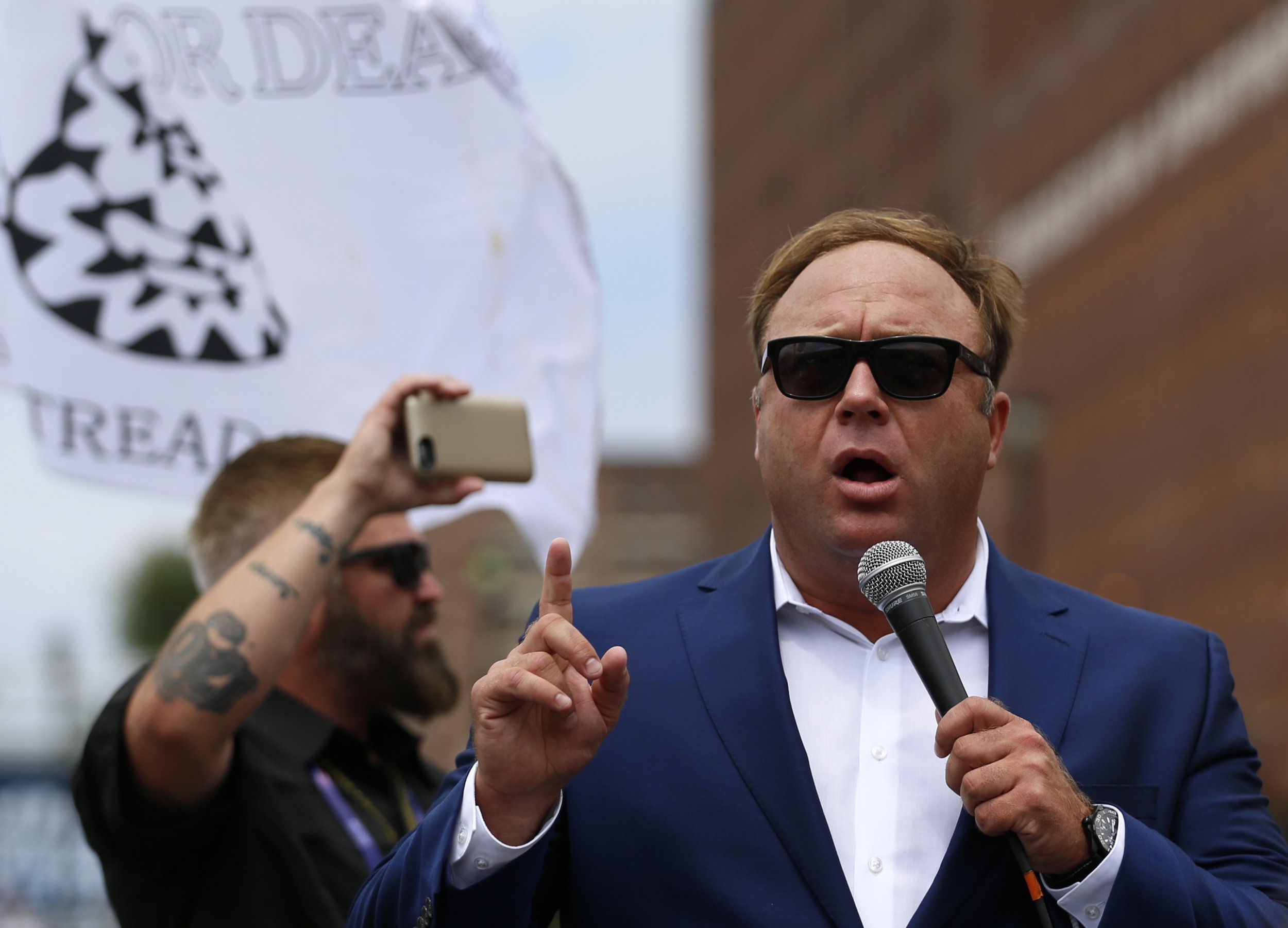 President Donald Trump was criticized by a high-profile longtime supporter on Wednesday morning after he retweeted videos posted by Jayda Fransen, the Islamophobic deputy-leader of Britain First, a far-right political party in the United Kingdom.
"Yeah, someone might want to tell whoever is running Trump's Twitter account this morning that retweeting Britain First is not great optics," Paul Joseph Watson, an online provocateur who is an editor at InfoWars.com, wrote on Twitter.
Soon afterward, though, Watson turned his negative focus on Trump and Britain First into a criticism of the political left.
"If only the left was as outraged over the violent oppression of gays and Christians in the Middle East as they are over who Trump retweets," he tweeted.
Watson, who is British, followed this red herring with another one, asking his 761,000 Twitter followers: "If you're outraged over Trump retweeting Britain First, why do you also support #BlackLivesMatter - a group whose ideological guru is a cop-killing terrorist?"
Notably, Watson's Twitter feed makes no reference to Tommy Mair, who reportedly shouted "Britain First!" before shooting British Parliamentarian Jo Cox in West Yorkshire in June 2016. Cox's husband, Brendan Cox, criticized Trump Wednesday morning, saying that the president of the United States "should be ashamed of himself" for legitimizing far-right politics.
Watson is notorious for his support of radical right-wing politics and baseless conspiracy theories. He is also a vocal supporter of Men Going Their Own Way, an offshoot of the men's rights movement, saying in one of his many YouTube videos that men should reject "toxic women who have been brainwashed by cultural marxism."