Trump's Friends At Breitbart Brand Him 'Amnesty Don' Over DACA Comments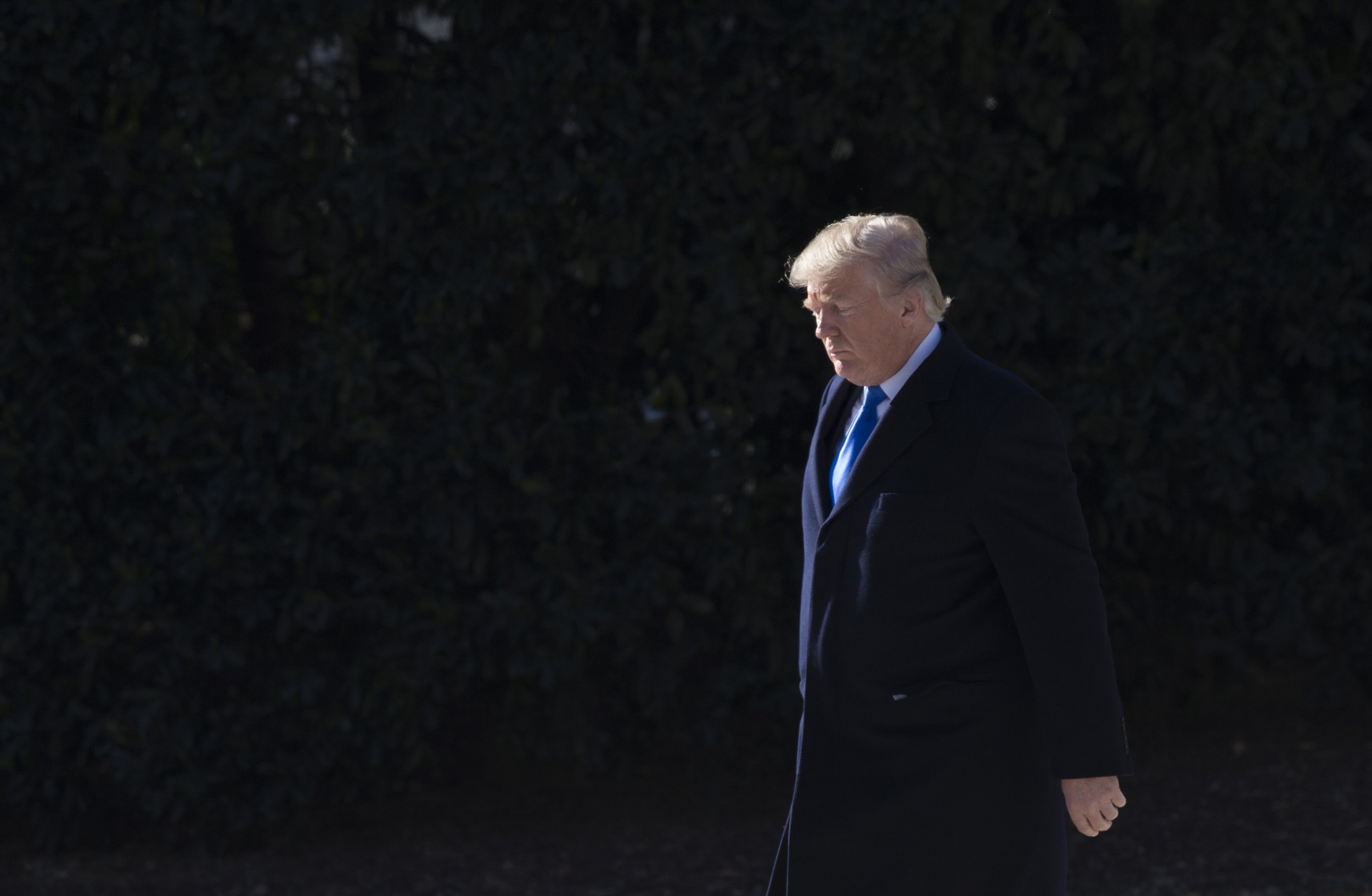 President Donald Trump's love of nicknames is well known: from his blasting of presidential rival "Crooked Hillary" Clinton in 2016 to his most recent "Cryin' Chuck" Schumer.
But Trump is unlikely to appreciate the resurgence of the name bestowed upon him by right wing website Breitbart this week: "Amnesty Don."
The former home of Trump's ex-chief strategist Steve Bannon lashed out at the president on Wednesday over his comments that he would be open to finding a route to citizenship for recipients of the Deferred Action for Childhood Arrivals program (DACA).
"We're going to morph into it. It's going to happen at some point in the future," Trump said.
"If they do a great job, I think it's a nice thing to have the incentive of, after a period of years, being able to become a citizen," he added, also saying Dreamers should "not be concerned," CNN reported.
But his comments appear to have angered some of his alt-right supporters.
Breitbart, which is mentioned in tell-all book Fire and Fury: Inside the Trump White House as being a media outlet whose backing the president does not want to lose, slammed Trump's DACA comments as being a U-turn on his immigration policies and describing recipients of DACA as "illegal aliens."
"Granting a pathway to U.S. citizenship to DACA illegal aliens would break Trump's long-held campaign promise that no amnesty for illegal aliens would be granted until illegal immigration to the U.S. was fully ended," Breitbart said of Trump's comments on the Obama-era legislation, describing him as "Amnesty Don" once again, after taking a similar line back in September also on the issue of DACA.
The president's comments may have prompted outrage from his Breitbart-reading supporters, but the recipients of DACA still remain in limbo given Trump's recent comments that there will be no DACA without a new wall on the U.S. southern border.
However, the president's first ever acknowledgement that DACA-recipients could find a pathway to citizenship may have moved the issue forward for those who were under the impression, one created by the president himself, that their presence in the U.S. was under threat.