Why Do the Pathetic Trump Brothers Shoot Leopards?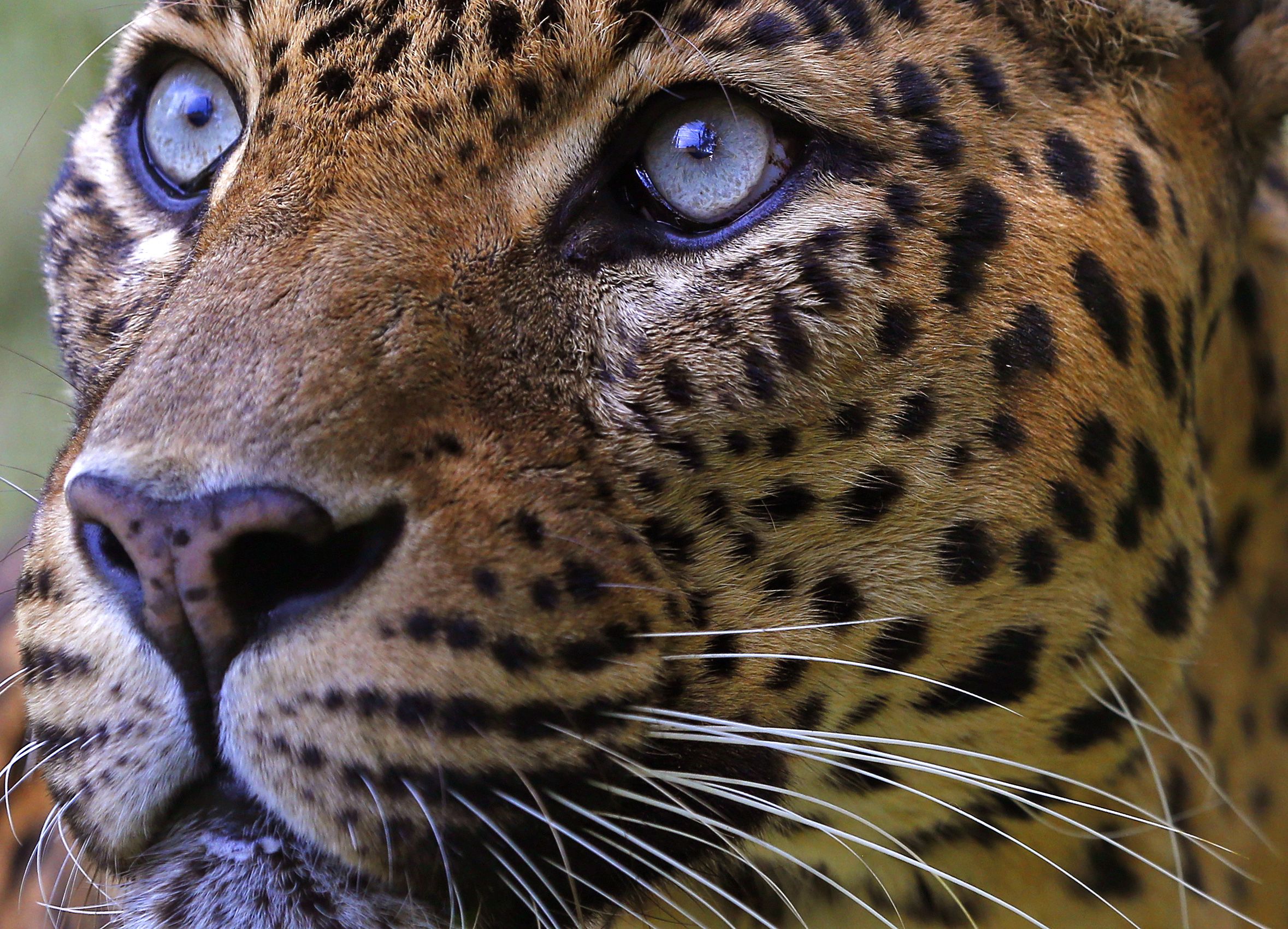 The Trump brothers, Donald Jr. and Eric, have been called out by Madonna this week for posting photos of themselves posing with a dead leopard they allegedly killed while on a hunting trip in Africa.
The Trump brothers are pathetic men—with no empathy, compassion, understanding or respect for wildlife—who pay a lot of money to travel the world and kill animals like elephants, cheetahs and wild buffaloes for entertainment.
These animals may look different from you and me, but they are the same as us in all the important ways. They feel pain, joy, love, loneliness, fear, the desire to live and all the other emotions a normal human being experiences.
Deliberately setting out to track them down and kill them in cold blood is as despicable as it would be if they were to do the same to you or me.
The Trump brothers' actions don't strike me as very different from the violent acts of cruelty to animals that some people engage in and videotape—acts that would make most of us gasp, put our hands to our mouths, turn away or weep.
In the cruelty investigations department of People for the Ethical Treatment of Animals (PETA), staff sit in front of a computer monitor searching for clues to the identity of perpetrators in internet videos—giggling teens swinging a cat into a revolving ceiling fan, a chortling man throwing a dog off a bridge onto the rocks below, friends ripping live armadillos' heads off while laughing their own heads off.
Down the hall in our undercover investigations department, evidence analysts watch animals being killed for sexual gratification in ways that are as inventive as they are cruel. They also see calves being kicked mercilessly, monkeys deliberately slammed into walls by laughing laboratory technicians, tiger cubs being struck in the face with a pole and bear cubs forced to stand upright for hours by being chained to a wall by the neck. The animal victims endure tremendous suffering, while the men and women caught on film are seen enjoying themselves.
The perpetrators often leave a photographic trail. They pose for the camera beside the bloodied and battered bodies. They are saying, in essence, "Look at my artwork. Look at what I've done." They have made a still life out of a life. They smile.
When we catch these people, as we often do, they will likely be charged with a criminal offense and may go to jail.
The Trump brothers and their fellow "sports" hunters commit acts that are inarguably sadistic, deliberate and cruel. They often prefer to use a high-powered crossbow over a rifle. The clean kill rate with a bow, which shoots a metal rod with an arrow on the tip into the animal, is very low. According to one archery site, wound rates are as high as 50 percent.
In a Maryland study, 162 out of 908 deer shot with crossbow arrows were never recovered. But bow hunters don't care about that. Cecil the lion endured enormous pain for two days after dentist and tourist Walter Palmer fired a metal arrow into him.
No one locks such people up. They walk among us. That should not be the case. That's why PETA sent Huntsman Condoms to these cruel hunters, hoping to prevent the birth of future generations of animal killers.
Sports hunting is the pursuit of sociopaths, defined here as those who enjoy causing pain to another, are devoid of empathy and lack the self-control to stop themselves from hurting others. My words don't hurt like that crossbow arrow, but I hope they find their mark.
Ingrid E. Newkirk is the president and co-founder of People for the Ethical Treatment of Animals.