Trump's Budget Proposal to Devote $13 Billion for Opioid Crisis Response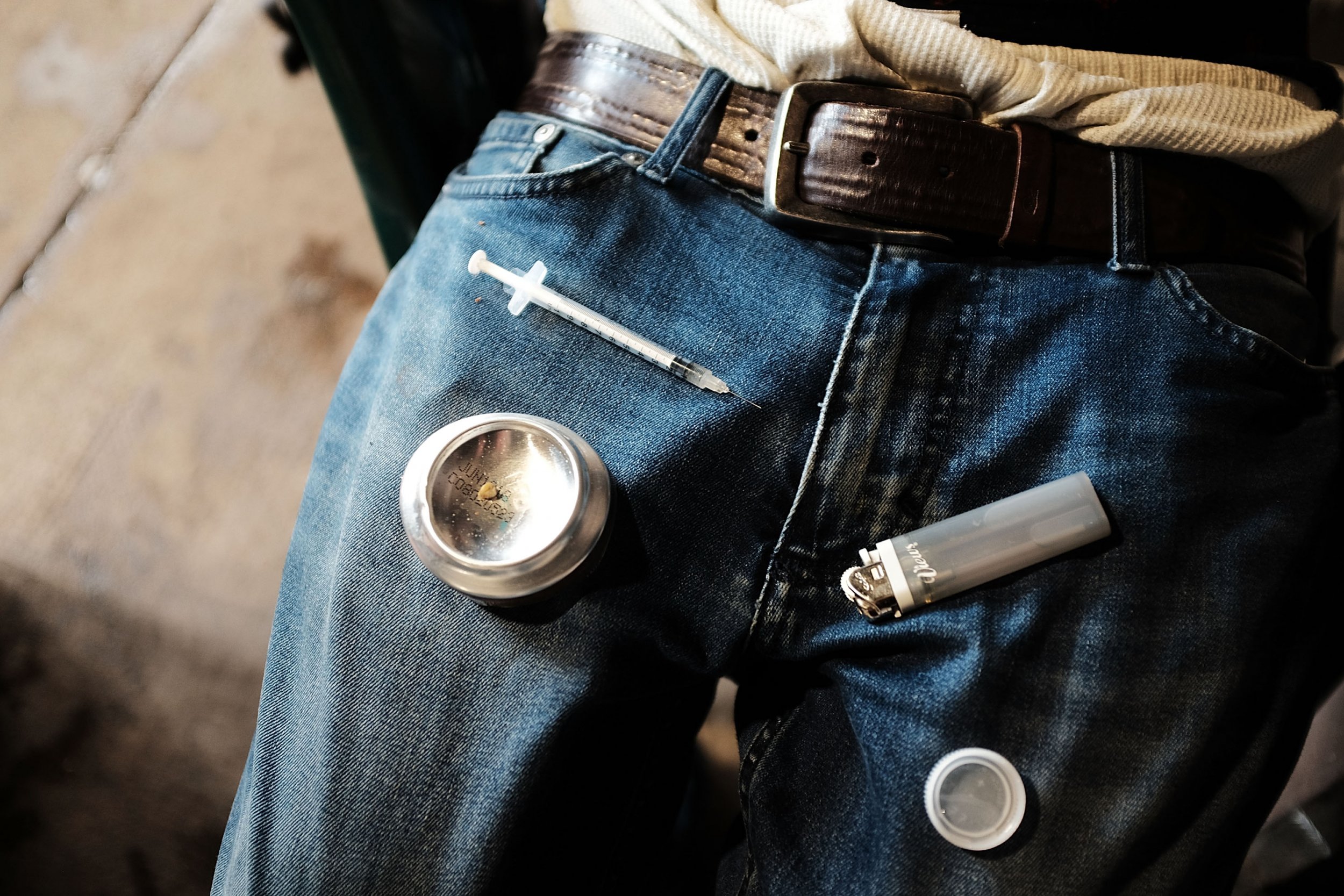 President Donald Trump's budget for the 2019 fiscal year is set to be released Monday and will include a reported $13 billion in funds to fight the opioid crisis plaguing the U.S.
An outline of the proposals released from the White House Office of Management and Budget shows that the president intends to give $3 billion in 2018 and $10 billion in 2019 to the U.S. Department of Health and Human Services (HHS), Bloomberg reported.
The annual budget proposal from the White House does not guarantee the exact dollar amount, as Congress will determine how much money exactly will be allocated. However, the budget highlights issues that the White House and the president plan to prioritize for the next year.
The funds given to HHS will be used to expand treatment, recovery, mental health and prevention programs for opioid users, The Hill reported. Trump's budget will also seek $21 billion to put toward infrastructure spending and $23 billion toward border security, including his infamous border wall.
Ahead of the budget's release, President Trump called attention to the opioid crisis in a tweet early Monday morning, addressing a mother whose son died of an overdose. Sue Kruczek appeared on Fox & Friends to discuss a letter she sent to Trump for Valentine's Day in which she commended him for addressing the widespread abuse of opioids. Trump assured the mother that he would fight hard against the opioid epidemic.
"Thank you to Sue Kruczek, who lost her wonderful and talented son Nick to the Opioid scourge, for your kind words while on @foxandfriends. We are fighting this terrible epidemic hard - Nick will not have died in vain!" Trump tweeted.
Last October, Trump declared a 90-day public health emergency due to the opioid crisis, but one member of Trump's opioid commission, former Democratic Representative Patrick Kennedy, said that the declaration meant nothing without funding.
Counselor to the president Kellyanne Conway was appointed by Trump and Attorney General Jeff Sessions to oversee the response to the opioid epidemic. A February 6 report from Politico said that Conway and her staff's main response to the crisis plaguing the nation has been to plan a "just say no" campaign and to promote the construction of a border wall with Mexico.
On Monday, Purdue Pharma, the maker of the opioid OxyContin, announced it would stop promoting its opioid drugs to physicians and would lay off about half of its sales staff. The National Institute on Drug Abuse reported this month that more than 115 Americans die from opioid overdoses every day.
A budget deal passed by Congress last week includes $6 billion in funds for opioids and mental health.